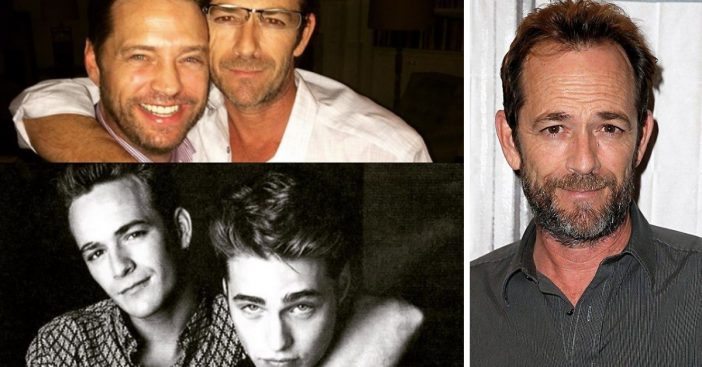 Luke Perry sadly passed away on March 4th following hospitalization after a massive stroke. Since the news broke about his passing, many close friends, family members, and TV co-stars have been speaking out one by one to reflect on the painful loss, but also their fond memories with the 52-year-old actor.
Jason Priestley, 49, was one of the many celebrities to speak out several days after the passing, mainly because everyone is having such a hard time processing it. They don't even know what to say. Priestley was one of Luke's co-stars on Beverly Hills, 90210, playing the role of Brandon. He posted a photo collage of the two with a heartwarming caption to match.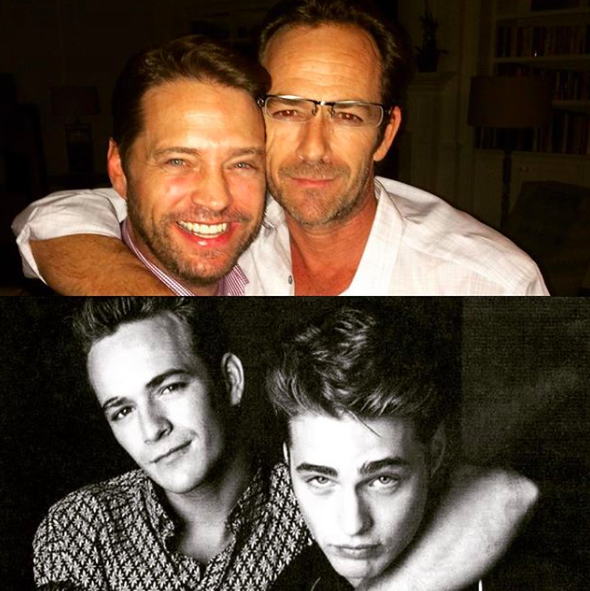 "It's taken me a couple of days to figure out how to write this… My dear friend of 29 years, Luke Perry, was one of those truly special people who really cared… Luke was not only a star, he was an incredibly bright light that was extinguished far too soon… and that is why I, and so many others, are in so much pain today…" his post read.
"If you had the good fortune to know Luke, or to have ever crossed his path, I know you are sad today as well… the candle that burns twice as bright only burns for half as long… you burned oh, so brightly Luke… Goodnight Sweet Prince."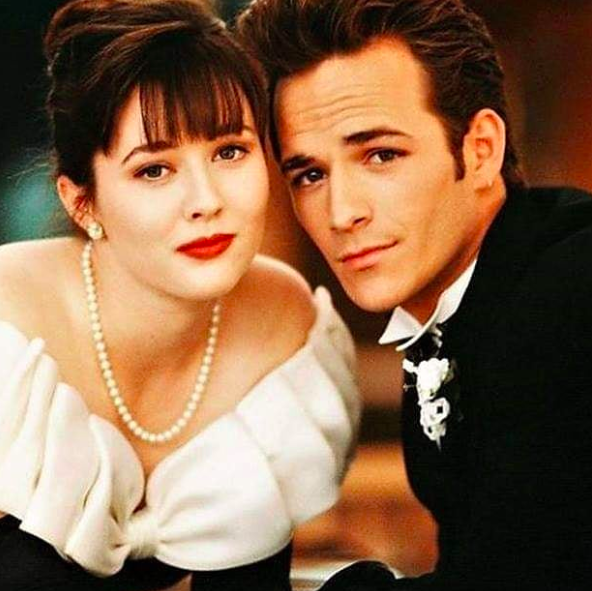 Many other 90210 co-stars extended their heartfelt sympathies to the immediate family of Luke and also mourned the loss of one of their greatest friends. Co-star Ian Ziering was one of the first to pay tribute in both a tweet and an Instagram post, saying, "Dearest Luke, I will forever bask in the loving memories we've shared over the last thirty years. May your journey forward be enriched by the magnificent souls who have passed before you, just like you have done here, for those you leave behind."
90210 actress Jennie Garth also released a statement about Luke's death to People, saying, "My heart is broken. He meant so much to so many. Such a very special person. I share my deep sadness with his family and all who loved him. Such a terrible loss."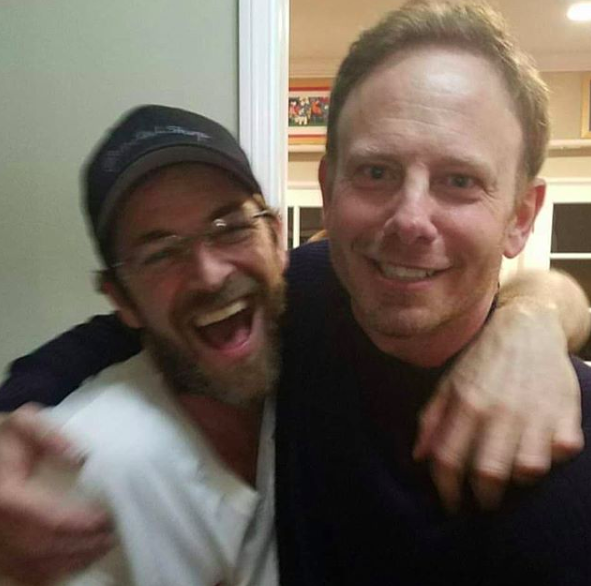 Tori Spelling of 90210 also released a statement to People, referencing Luke's immediate family members, his beloved children. She said, "I'm in utter shock and heartbroken… I'm saddened for his kids whom he adored beyond words. He was so proud of Jack and Sophie."
Luke's immediate family has asked that those who wish to send condolences or well wishes do so by donating to Fight Colorectal Cancer and St. Jude's Children's Hospital.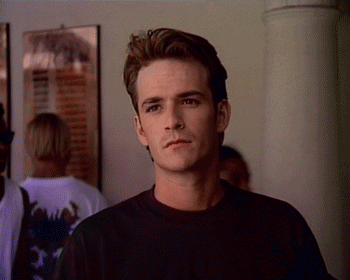 Please SHARE this article in honor of Luke Perry's life and legacy.
Check out the video below of a round-up of some celebrities who have paid tribute to Luke Perry: