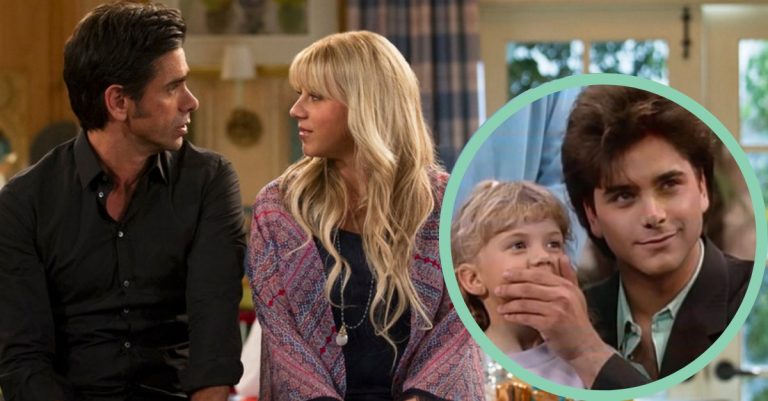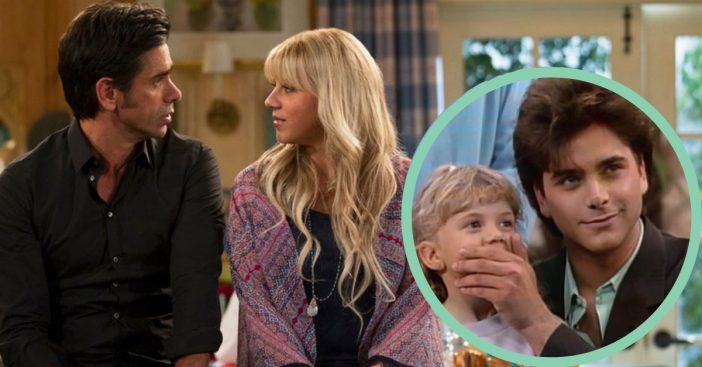 Both John Stamos and Jodie Sweetin were present at the Skirball Cultural Center in Los Angeles to present Sweetin with Writers In Treatment's Experience, Strength and Hope Award for her work and advocacy in recovery. She was also praised for her memoir called UnSweetined where she talks in detail about her own story of addiction and recovery.
Stamos was choking back tears as he recalls that Sweetin actually played a huge role in helping him get sober, something that is not often talked about when you think of Stamos (because we all think of him as hunky Uncle Jesse). He says that after he hit "rock bottom," he turned to Sweetin who was there to help with open arms.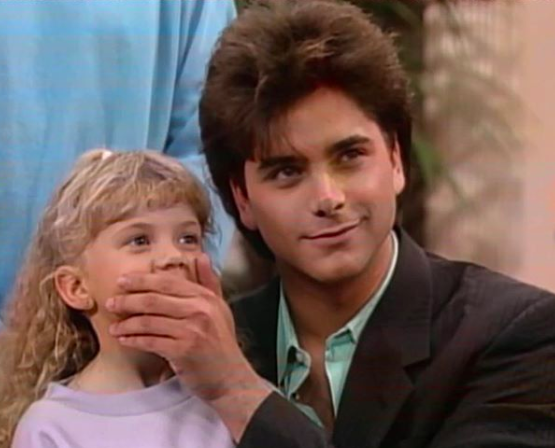 "It took me a long time, a long time disappointing everyone who cared about me, culminating in a terrible DUI where I could have killed somebody. I hit rock bottom. Jodie lovingly allowed me to walk my own path and when I finally humbled myself to ask for your help, I realized that the perky little blabbermouth had become the master of wisdom and was right by my side during some of the most difficult days of my life," Stamos explained.
"Thank God, my wife and my new son will only know me as a sober husband and father," Stamos added. "This is Jodie's legacy in my life." Sweetin apparently also conducted 12-step meetings for Stamos at his home and on the set of Fuller House to help aid him in his path to sobriety.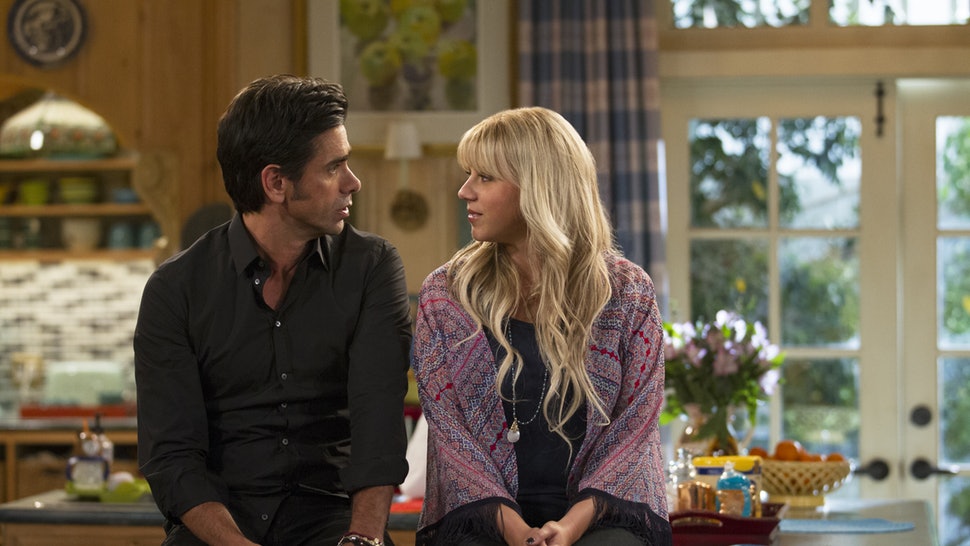 Sweetin responded to the praise with kind words of her own. "John, I'm so proud of you and it's been the greatest thing to watch someone that you love have the light come back on again."
She also gave a huge thanks to her mom and dad who were in the audience. "The biggest thanks I want to give is my mom and dad. To say that I am grateful to them is a word and a feeling far too small for what they gave me and the patience and the understanding and the unconditional love that it took to get me on this journey. You guys never gave up and you never told me I was bad."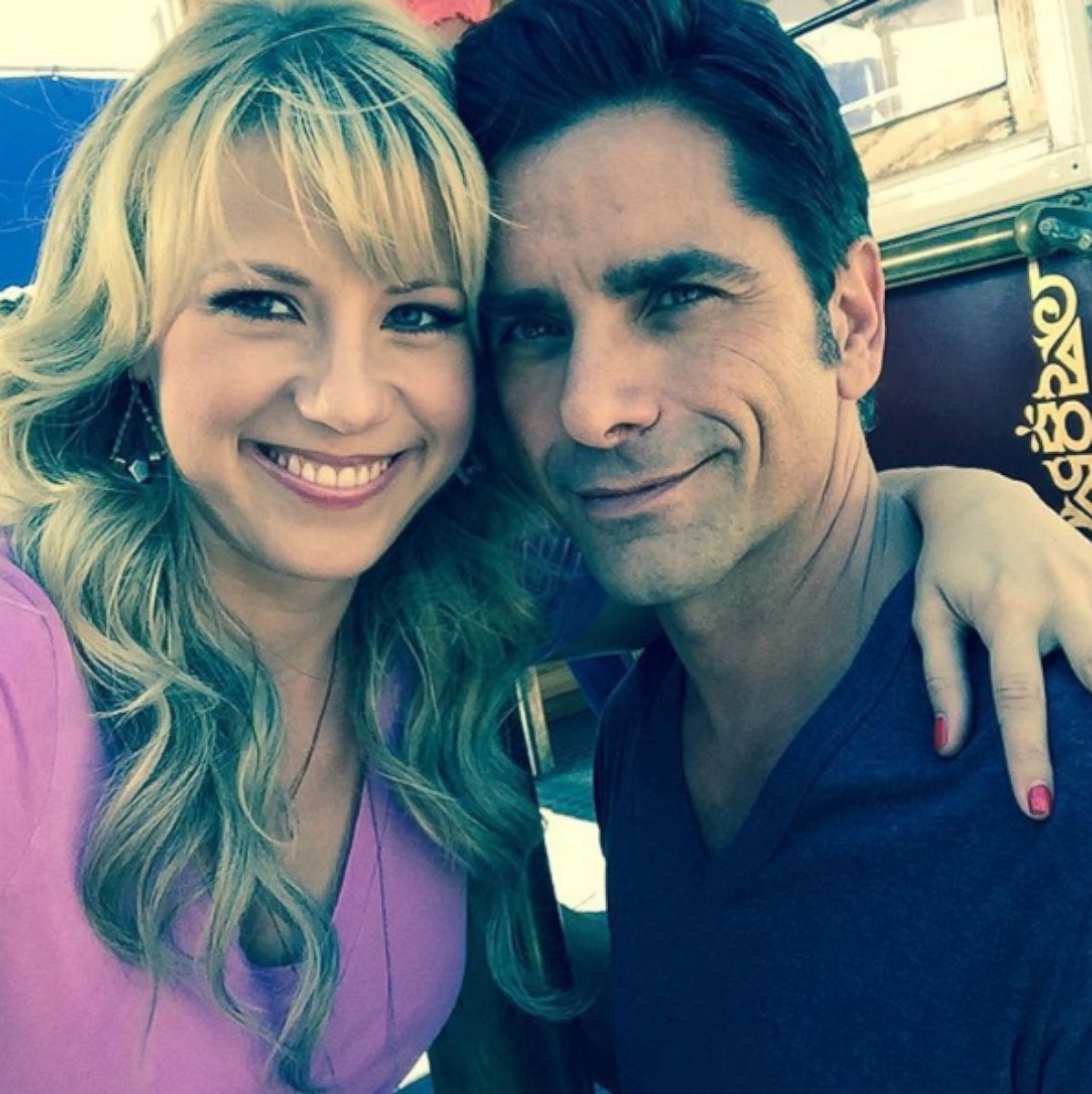 Sweetin first got involved with drugs and alcohol after Full House ended in the late '90s when she was in her teens. She eventually got sober for good in 2008 and has received her degree to become a drug and alcohol counselor. She has also been working as a clinical logistics coordinator at a Los Angeles drug rehab center, so she's been doing a lot of great work for the recovery community!
We're so happy that these two co-stars have each other to lean on.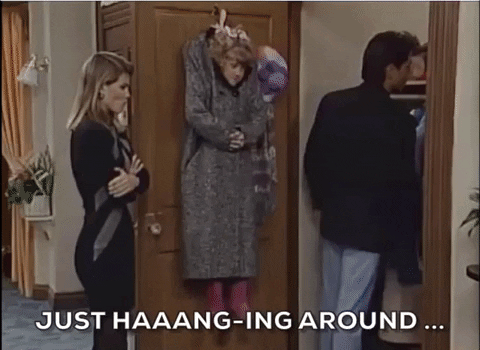 Be sure to SHARE this article if you love John Stamos, Jodie Sweetin, and the whole Fuller House gang!
Check out the video below of Sweetin talking about her addiction, road to recovery, and her Fuller House co-stars praise for her bravery: