Dorothy Booth, a resident of Virginia, passed away at the age of 97. Of course, when you get to spend a long and loving life with any relative who then ultimately passes, the family is left grieving. However, they say that after a family member dies, their spirit is kept around through things like songs they used to like being played or their favorite perfume scent shifting through the air.
This is no different for Dorothy Booth, as the family received a visit from her favorite bird. Now, most people would say that's just a coincidence. That is, until you read the conversation that took place between Dorothy and the family before her death.
The family told The Dodo about the conversation that took place prior to Dorothy's death.
"They talked many times with Grandma, lightheartedly, even jokingly," Angela Abbott Patteson, Booth's granddaughter-in-law, said,. "'Hey, when you get to heaven, see if you're able to send a sign that you're there, and that you're happy.' She would say, 'I'll see what I can do!' They said, 'Send a cardinal!' Because that was one of Grandma's favorite birds."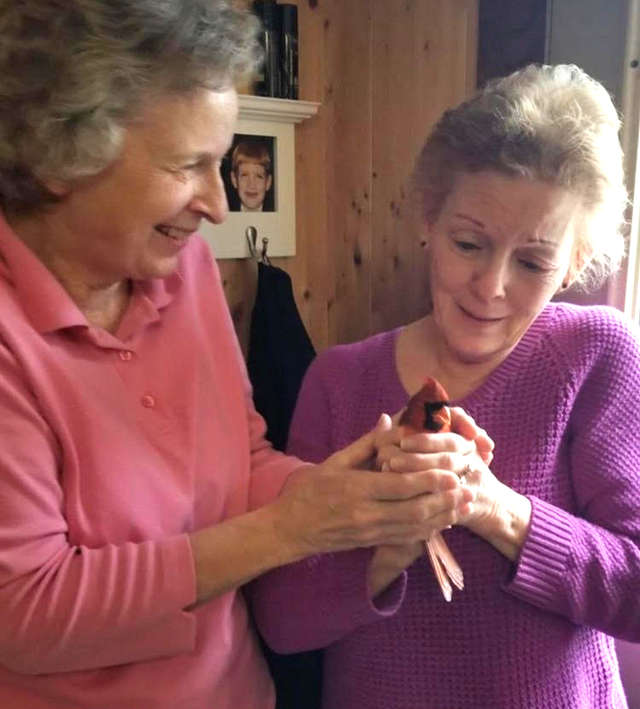 Dorothy's family truly believe that she fulfilled that little request. The day after Dorothy's memorial service, the family gathered together to play Dorothy's favorite card game in her honor. Around this time, they heard something at the kitchen window. Sure enough, a little cardinal had made its way to the kitchen window, beckoning for attention.
"My father-in-law went outside and saw it was a cardinal. It was just sitting there, completely alert and calm — nothing wrong with it," Patteson explained. "He was able to approach it and pick it up. He brought it in the house. [Debbie and Jeanne] were just ecstatic. They were taking pictures and crying and saying, 'Oh my gosh, it really happened!'"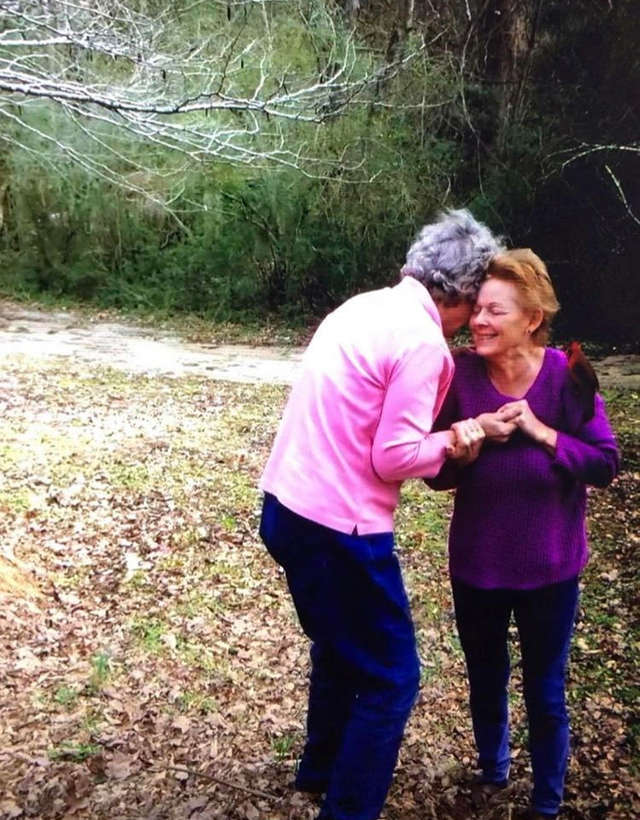 What happened next is truly stunning. The cardinal was not so eager to leave the family. When the family tried to set it free, it actually flew back and landed on the shoulder on one of Dorothy's relatives. It brought the family so much joy, as most birds would obviously not react that way to human interaction!
Soon, the family decided to bring the cardinal outside and placed it on a branch. It lingered for just a few more minutes before flying away. "This has brought so much comfort to them, to have this prayer answered," Patteson said. "They knew that it was from God."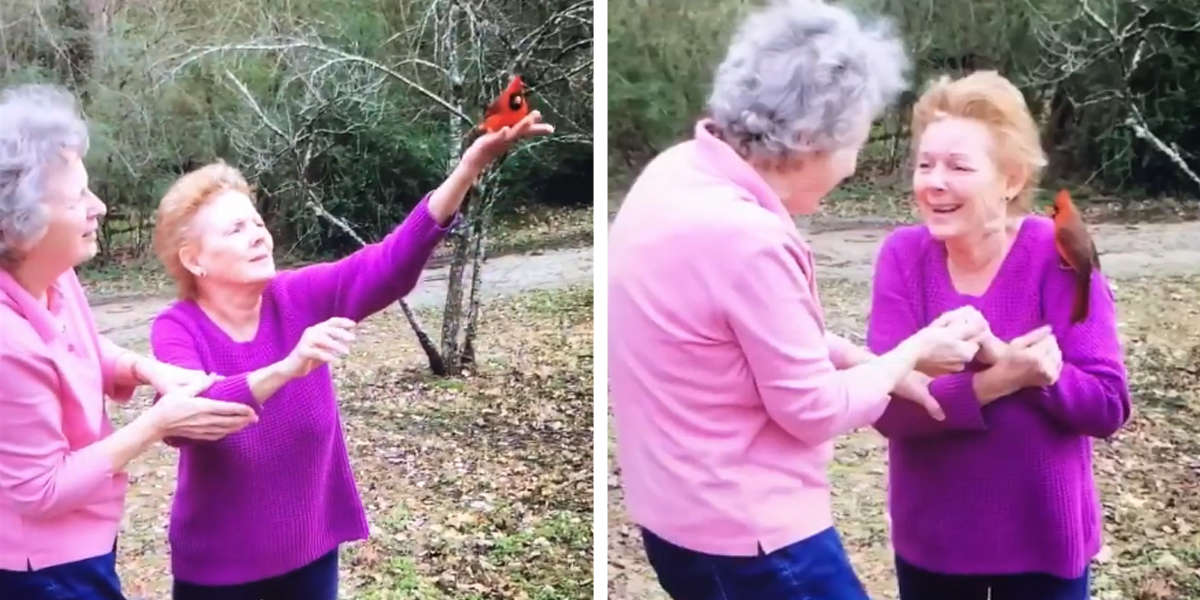 Be sure to SHARE this article if you absolutely love this heartwarming story.
Check out the full video below of the family with the cardinal: