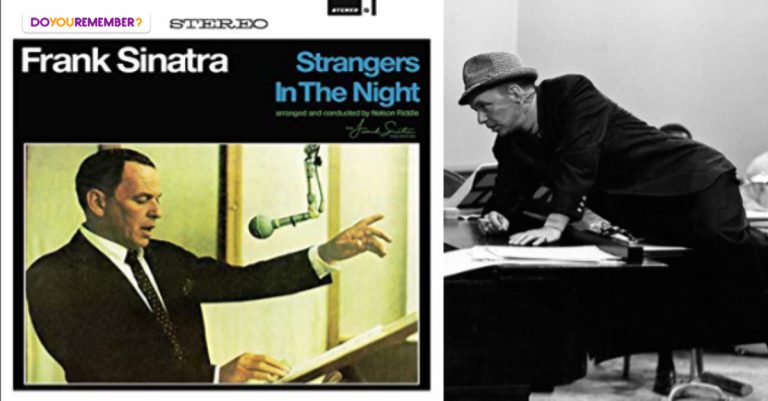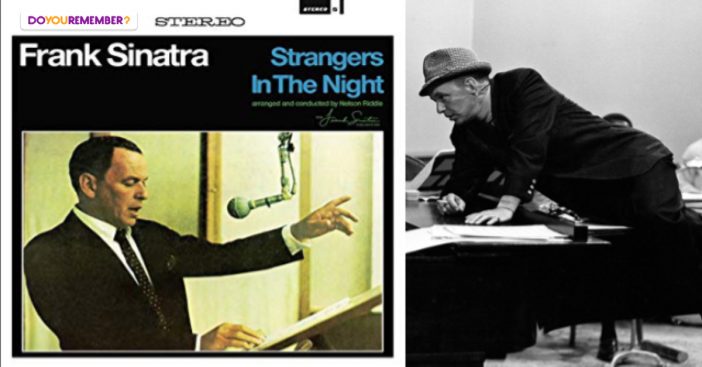 "Strangers in the Night" is a popular song credited to Bert Kaempfert with English lyrics by Charles Singleton and Eddie Snyder. Kaempfert originally used it under the title "Beddy Bye" as part of the instrumental score for the movie A Man Could Get Killed. The song was made famous in 1966 by Frank Sinatra, although it was initially given to Melina Mercouri, who thought that a man's vocals would suit more to the melody and therefore declined to sing it.
Reaching number one on both the Billboard Hot 100 chart and the Easy Listening chart it was the title song for Sinatra's 1966 album Strangers in the Night, which became his most commercially successful album. The song also reached number one on the UK Singles Chart.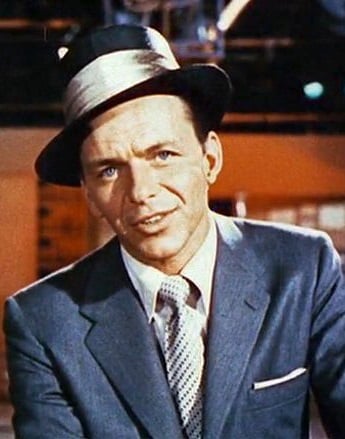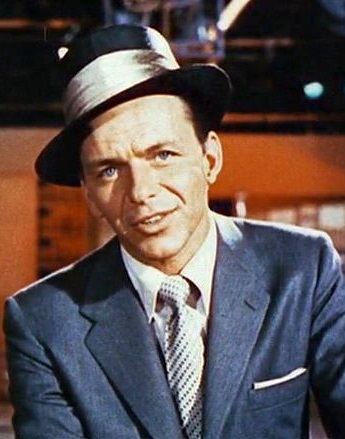 Sinatra's recording won him the Grammy Award for Best Male Pop Vocal Performance and the Grammy Award for Record of the Year, as well as a Grammy Award for Best Arrangement Accompanying a Vocalist or Instrumentalist for Ernie Freeman at the Grammy Awards of 1967. It became a gold record. Hal Blaine was the drummer on the record and Glen Campbell played rhythm guitar.
(source)
"Strangers in the Night"
Strangers in the night
Exchanging glances
Wondering in the night
What were the chances
We'd be sharing love
Before the night was through?
Something in your eyes
Was so inviting
Something in your smile
Was so exciting
Something in my heart told me I must have you
Strangers in the night, two lonely people
We were strangers in the night
Up to the moment when we said our first hello
Little did we know
Love was just a glance away, a warm embracing dance away
And ever since that night
We've been together
Lovers at first sight
In love forever
It turned out so right
For strangers in the night
Love was just a glance away, a warm embracing dance away
Ever since that night
We've been together
Lovers at first sight
In love forever
It turned out so right
For strangers in the night
Doo-bee-doo-bee-doo
Doo-doo-dee-dah, dah-dah-dah
RELATED: Frank Sinatra's Gold-Seated Toilets Are Now Up For Auction