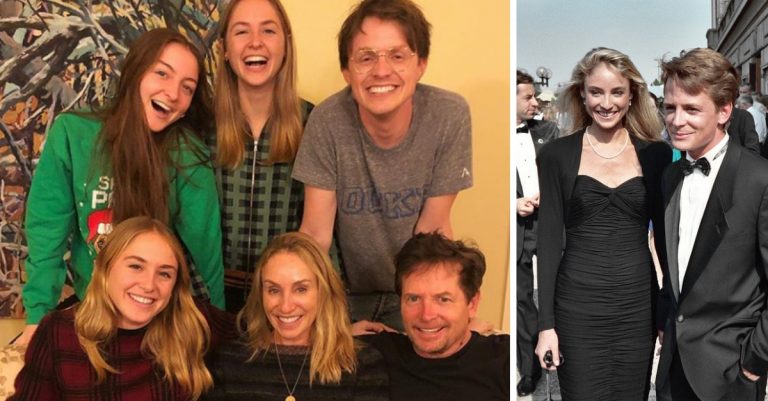 *FAQs at the bottom of article*
UPDATED 1/31/2023
Michael J. Fox is most popularly known for his role as time-traveling teen Marty McFly in the classic '80s movie Back to the Future. He has also starred in movies and television shows like Family Ties, The Michael J. Fox Show, The Good Wife, and Spin City. Well documented is the fact that in his private life he has been fighting Parkinson's disease since 1991 (he announced the ailment to the public in 1998).
You may not realize that Michael has been married to actress Tracy Pollan — who he first met when she was cast as his girlfriend on Family Ties — since 1988, and that they have four children together. Michael has said that he and Tracy come from big families and were middle children, both of them attributing their long and successful marriage to how they were raised and how they always bring a sense of humor into every situation. Tracy has also said that they tend to give each other the benefit of the doubt, which helps in marriage. They have four children together — one boy, twin girls, and another girl and all are grown up now.
Michael J. Fox — Family And Children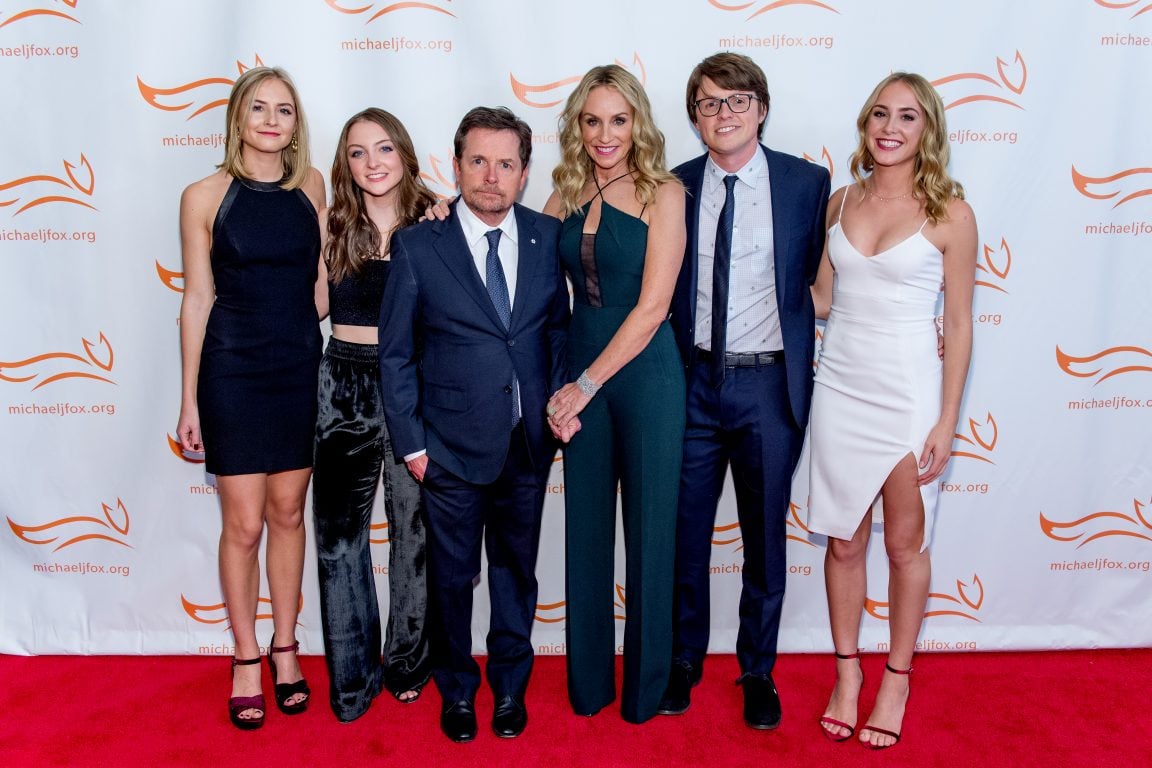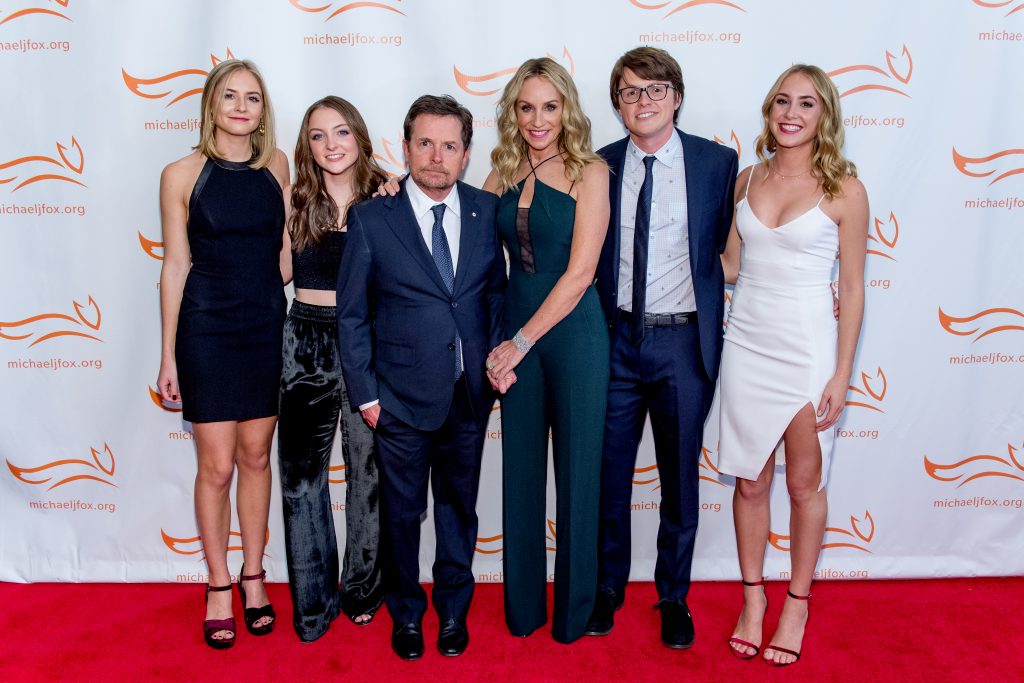 Their son, Sam Michael Fox, born May 30th, 1989 will be turning 34 soon and he looks just like his famous father! He does not act, although he was Mister Golden Globe in 2013, which means he was one of the young people who helps hand out trophies to Golden Globe winners. More recently he produced a short film titled Good Grief, starring his mom. He currently works in sales for a startup company. Sam and his sister Esmé are the only Fox children with public Instagram accounts.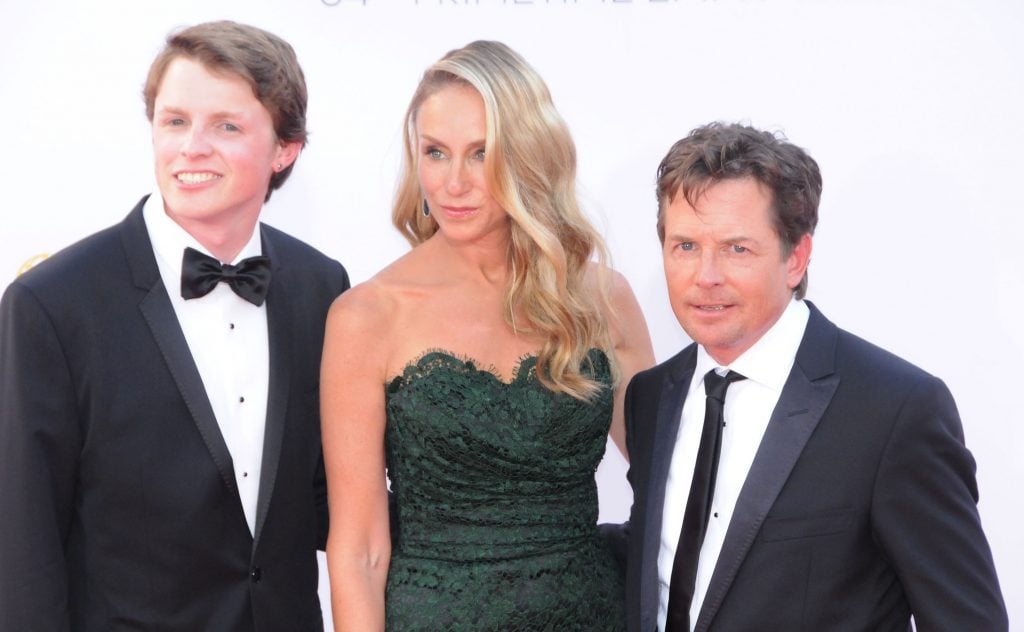 See The Fox Family Via Tracy Pollan's Personal Photos
View this post on Instagram
View this post on Instagram
Michael J. Fox's Twin Daughters
Aquinnah Kathleen Fox is nearly 27 and one of the Fox' twin daughters. She's worked extensively with charity groups involved with Parkinson's disease and even interned at her dad's foundation. She also works as a global brand and marketing consultant at Ogilvy in New York. The other beautiful twin is named Schuyler Frances Fox, who is employed as a marketing associate with See Beneath, a group that is devoted to producing educational videos for children on the Autism spectrum. They were born on February 15th, 1995 and seem to be very private, so they probably aren't going into acting any time soon. Beyond how identical they look to each other, their similarity to their mom as well is uncanny.
View this post on Instagram
NOTE FROM EDITOR: At the age of 57, Michael J. Fox got his very first tattoo ever. He posted a photo of the tattoo on his official Instagram account with the caption, "First tattoo, sea turtle, long story."  CHECK OUT OUR COVERAGE ON THIS STORY HERE.
View this post on Instagram
The last Fox child is Esmé Annabelle Fox, who recently celebrated her 20th birthday. The family's youngest Fox was born on November 3rd, 2001 and she is currently a student at Duke University. There is not much information about her available, because she seems very private as well. Recently she did join Instagram, but the account is private. They are such a beautiful family!
View this post on Instagram
What do you think about the photos of Michael J. Fox and Tracy Pollan's children? Do you think Michael's son Sam Fox looks like his dad? If you enjoyed this article, please SHARE with your friends and family who would love to see what Michael J. Fox's kids look like!
View this post on Instagram
Watch this video of Michael J. Fox in the iconic movie Back to the Future in the scene where the DeLorean is introduced for the first time:
How old is Michael J. Fox's son Sam?
Michael J. Fox's son, Sam, is 33 years old. Sam is just like his father, following in his famous father's footsteps and working in Hollywood specifically in film production.
Do any of Michael J. Fox's kids have Parkinson's?
None of Michael J. Fox's kids have Parkinson's. All of his children have known him since he was diagnosed with Parkinson's disease.
Is Michael J. Fox still with his wife?
Michael J. Fox is still with his wife, Tracy Pollan. They have been married since 1988.