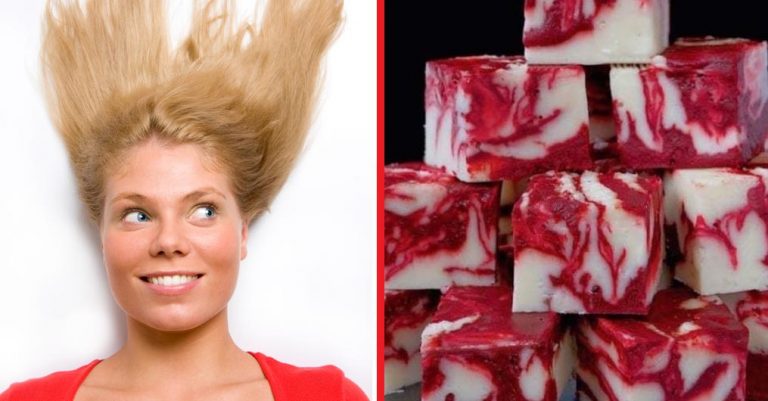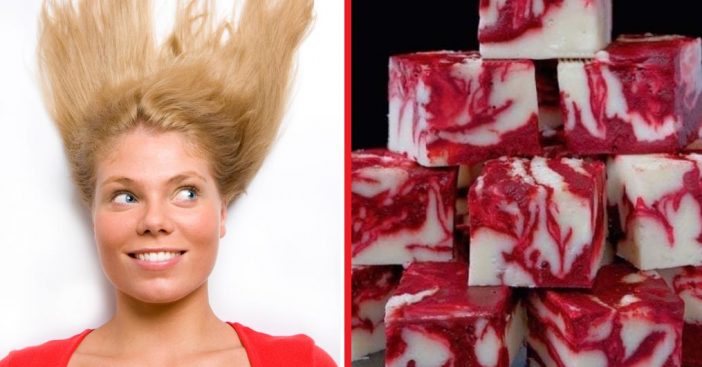 It turns out that Winter White Red Velvet Fudge is a thing and it looks almost too beautiful and delicate to touch! The recipe for this specific wintery delicacy comes from That Skinny Chick Can Bake and it is actually derived from a recipe that was actually found on the back of a marshmallow cream jar. All it took was a few simple modifications to give this recipe a modern twist!
If you're a fan of fudge, white chocolate, and red velvet, then this little recipe is for you! You can add it right into your recipe book for a little wintery treat that's great at any time of the season.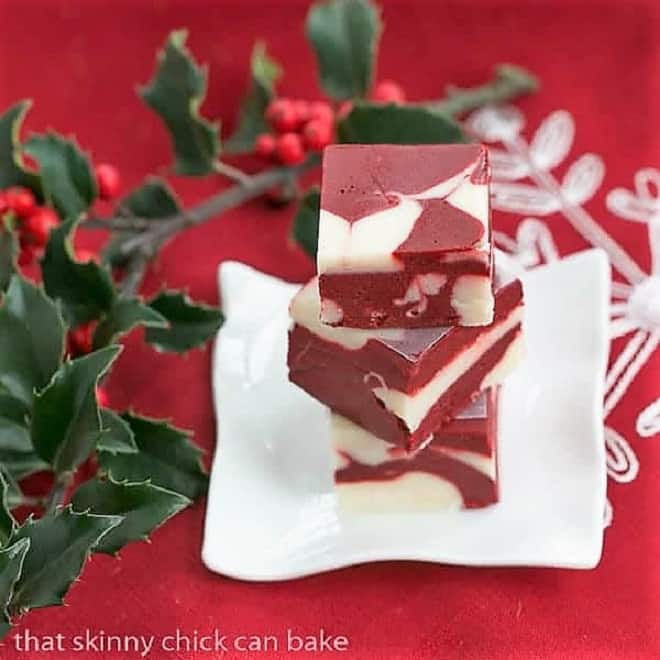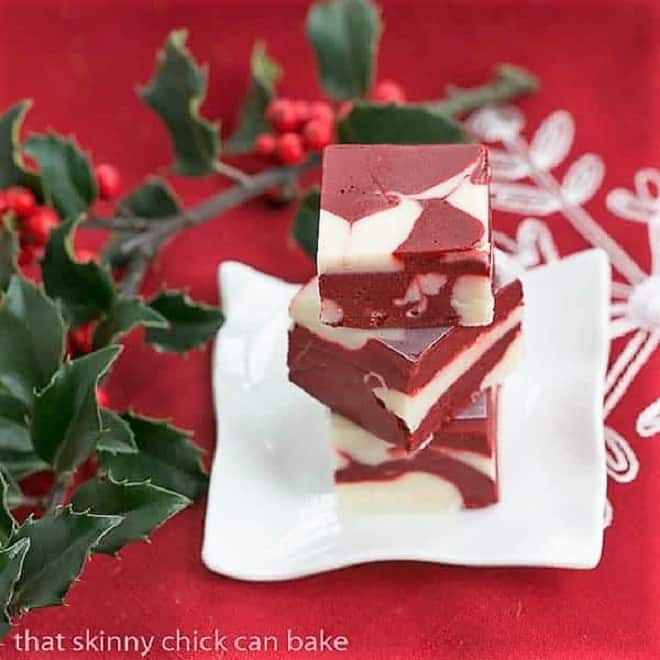 What You'll Need:
3 cups sugar
3/4 cup butter
2/3 cup half & half or evaporated milk
1 12-­ounce bag white chocolate chips
1 7-­ounce jar marshmallow creme
1 teaspoon vanilla
1 cup semisweet chocolate chips
3 tablespoons red food coloring
Here is a step-by-step instruction provided by That Skinny Chick Can Bake:
Line a 9 x 9 inch pan with non-stick foil. Set aside.
Place semi-sweet chocolate chips and food coloring in a heat safe bowl and set aside.
In a large, heavy saucepan, combine, sugar, butter and half and half. Cook to 234º, stirring occasionally. Immediately add white chocolate chips, marshmallow cream and vanilla. Mix to combine.
When well mixed, scrape half of the white chocolate fudge into the bowl with the semi-sweet chocolate chips and mix till melted and smooth.
Using two medium cookie scoops or tablespoons, place scoops of red and white fudge in the prepared pan, alternating flavors.
Drop pan from a few inches above counter a couple times to remove any air pockets. With a knife, swirl though the fudge to give a marbelize appearance.
Allow to cool at room temperature. When cool, remove from pan using foil and cut into squares.
That Skinny Chick Can Bake's version of the Winter White Red Velvet Fudge includes a detailed explanation on what she changed from the original recipe in addition to how much attention should be paid to accurate temperatures and textures while baking the tasty treat.
"To create this red velvet fudge recipe, I added red food coloring, semi-sweet and white chocolate for the red fudge and just white chocolate chips for the white fudge. A little swirling action made it ever so festive," she explains, "I do recommend boiling the sugar syrup mixture till it reaches 234º even though the recipe on the back of the marshmallow creme jar gives the option to boil for 5 minutes. Using a thermometer guarantees you've cooked it to the proper soft ball stage. The timing method may not."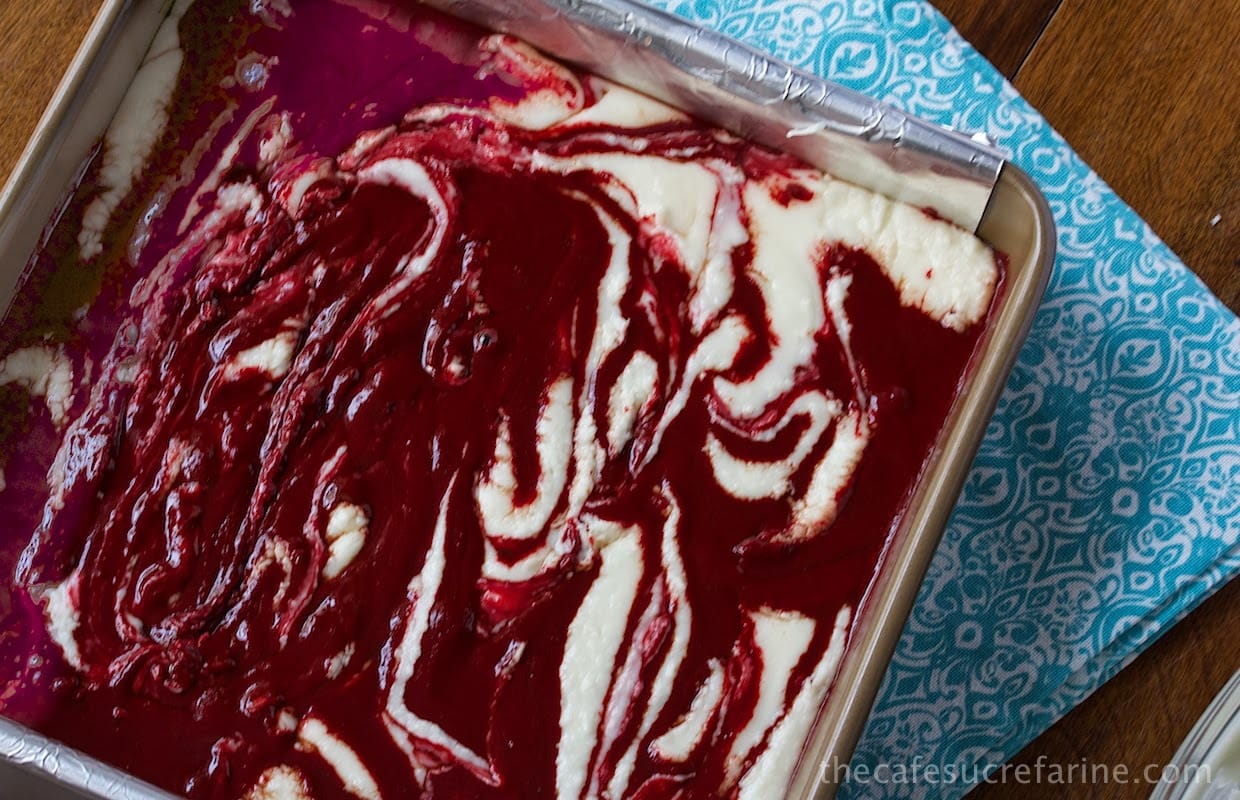 Will you be adding this delicious velvety treat to your recipe book this winter season? Be sure to SHARE this article to spread this easy recipe with your friends and family!
Check out a video below from Delish featuring a very similar recipe to this one.