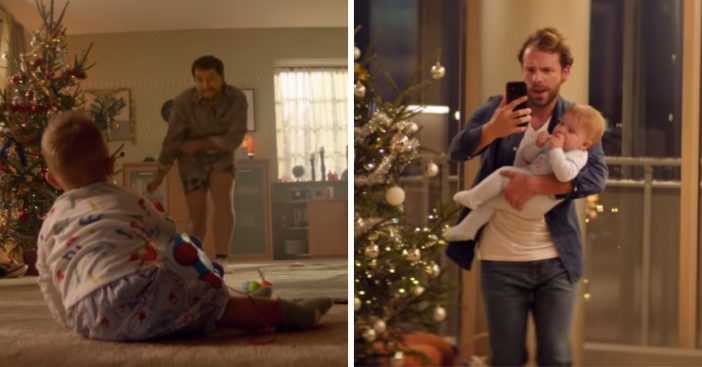 French company Bouygues Telecom just released the sweetest Christmas commercial ever and we can't stop watching it. While it might be one of the cutest Christmas advertisements we've seen all Christmas season, we can't help but remember deep down that it is a marketing tactic. But it sure is working!
Forbes states that the commercial just works, not because it's focusing on new features or other cool additions. It increases the "perceived value of their product" by showing the real value of staying in touch with your family and friends, especially during the holiday season where it matters most. We'll take you through all the step-by-step stills of the commercial that is sure to warm your heart right up!
The commercial opens with a young father and his son. He puts in a cassette tape that plays the song "Come And Get Your Love" by Redbone and starts doing goofy dance moves, which seems to entertain his son.
As his son grows older, he seems to grow more and more disinterested in his dad's goofy moves, especially in public.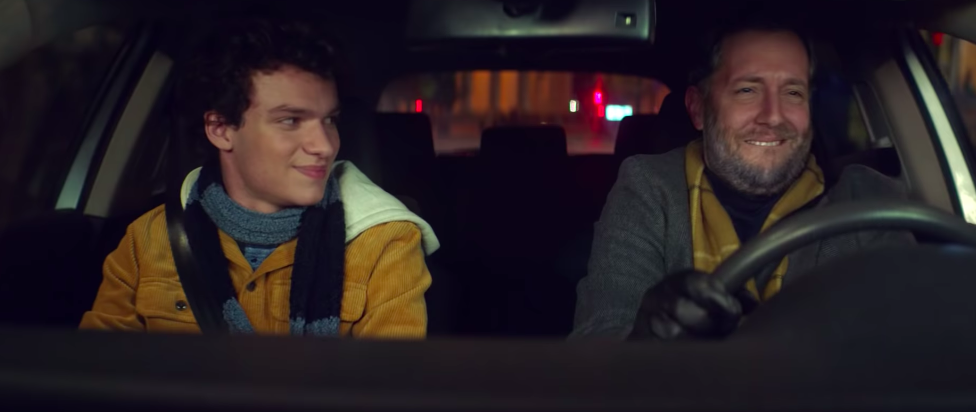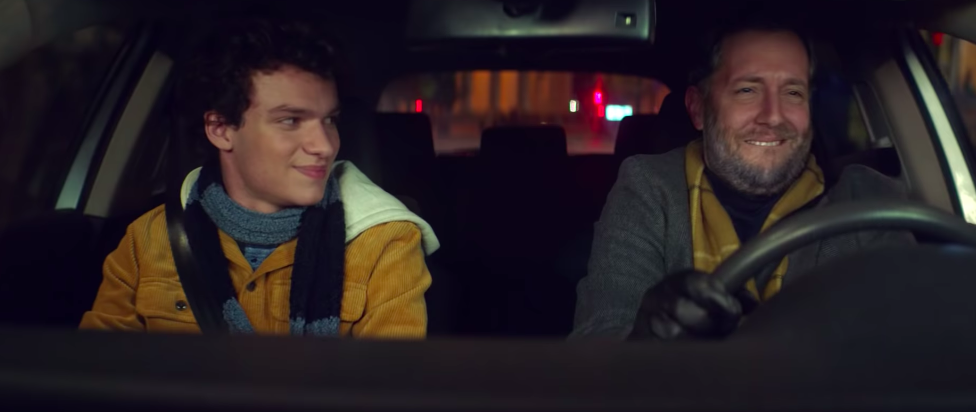 Of course, if it's only in the car, the dance moves can earn a small smile and acknowledgment from his now-teenage son.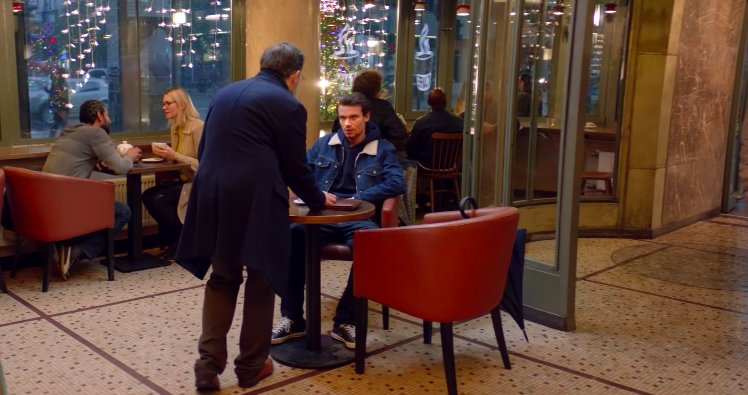 But once dad starts breaking out the dance moves in the middle of a public cafe, you can bet he'll act as if he doesn't know this guy. Of course, dad is just trying to crack a smile out of his son by using the same old song and dance moves that got him smiling all those years ago.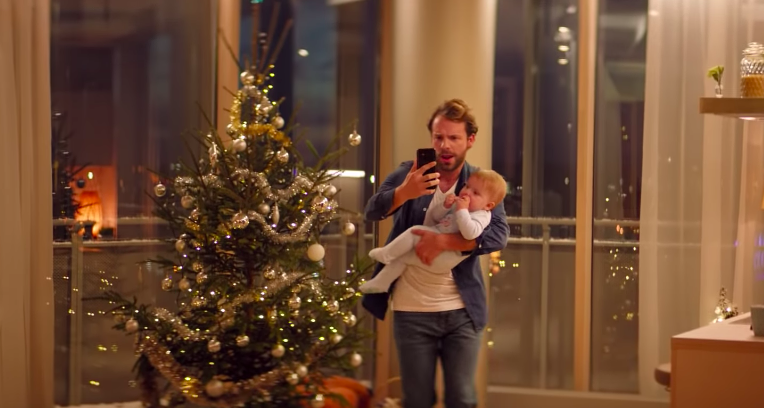 Now, as that same father's little boy grows up, technology advances and there are new ways to keep in contact with your loved ones. What does his son do? He video chats with his father, blasting "Come And Get Your Love" in the background, and dancing with his own son in one arm. (For those who aren't aware, Bouygues Telecom is a mobile phone and Internet service provider. What a smart way to promote their products!)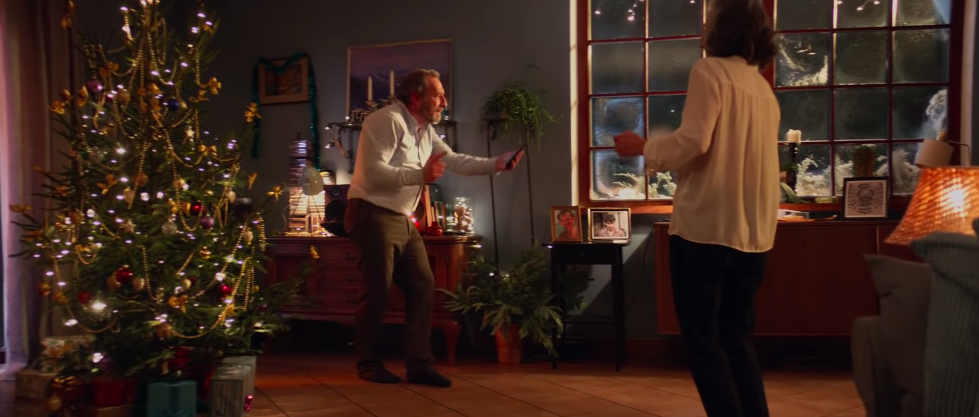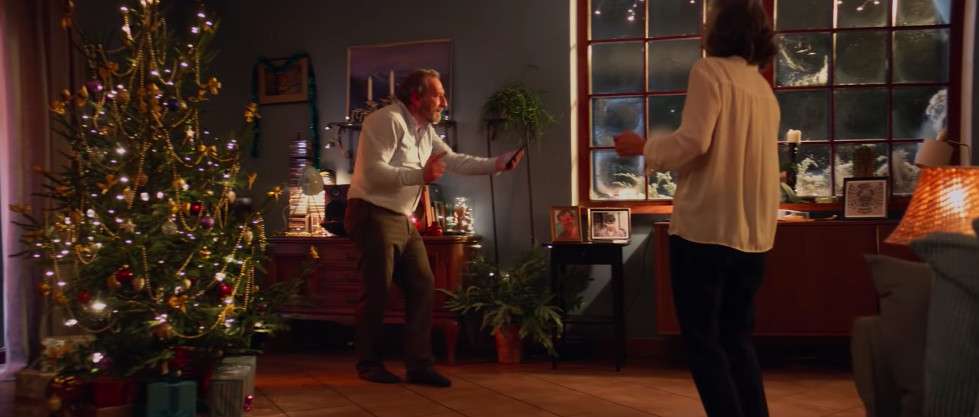 And you can bet his father joined in, too!
Overall, it's an absolutely beautiful and nostalgia-inducing commercial. It shows the transformation of the boy and his relationship with his father, and the importance of staying in touch with his loved ones by using Bouygues technology. However, we just can't help but focus on the heartwarming focus on the commercial!
Please SHARE this article with your friends and family!
Check out the full commercial below.