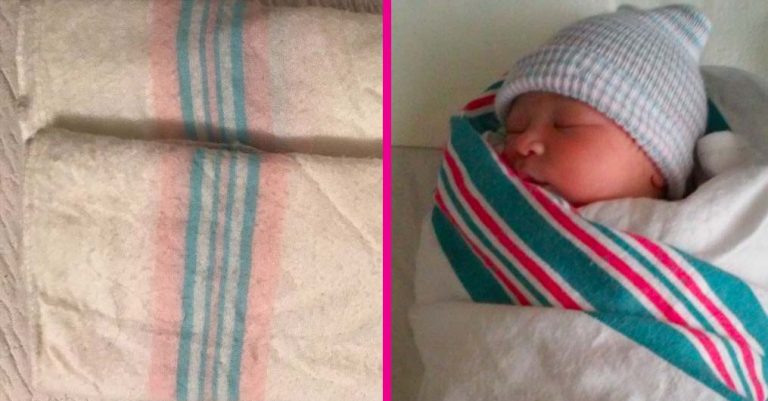 This baby blanket, otherwise known as the receiving blanket, is the blanket that almost every single newborn baby is wrapped in upon being born. You probably haven't even realized how common it is, but every single time someone has posted a photo of their newborn wrapped up in a blanket in the hospital, chances are, it was that same receiving blanket.
The iconic blanket is known for its pink and blue stripes on the edges. It's actually been around for several years now and no one seems to know the history of this blanket and why we use this blanket for our newborns. The backstory behind it might surprise you!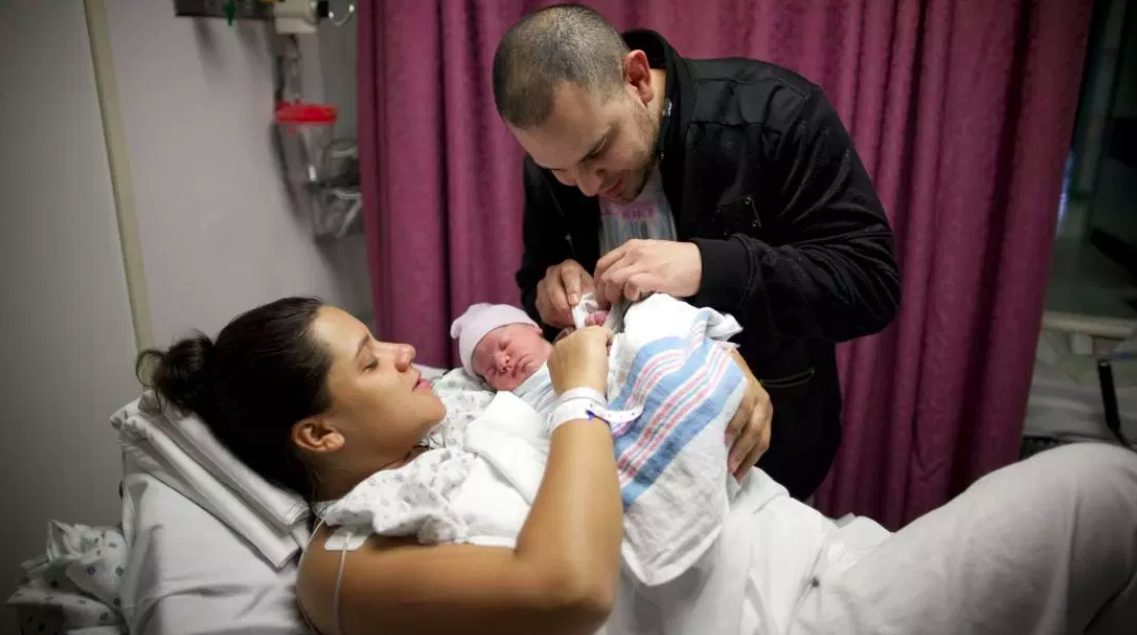 According to Quartz, the blankets are originally part of the Kuddle-Up Line which was created by a Mundelein, Illinois-based company called Medline. It was started all the way back in 1910 by A.L. Mills who originally made butcher aprons and surgical gowns, not receiving blankets.
Quartz notes that Mills "was the first to shift them from light-reflecting white to the now ubiquitous light-absorbing jade green style. He did the same for hospital gowns: made them patterned instead of solid drab shades and switched the tie from the back to the side."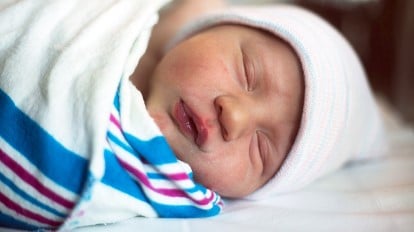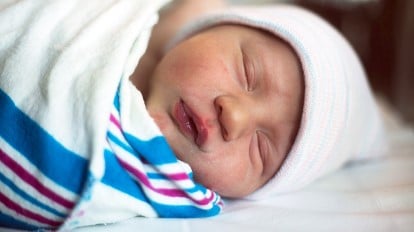 It's obvious by now that Mills was a man of many talents and was always changing things up, so it doesn't come as a surprise that in the 1950s he wanted to change up the style of the receiving blanket as he had done for the surgical gowns. This was when the blue and pink stripes were born (pun intended).
Under the company Medline, these receiving blankets are still being used every single day to swaddle a newborn baby and they typically sell 1.5 million annually of the Candy Stripe style that we all know and love. The blanket is now universally known as a signifier of hospital birth.
Quartz mentions that the increase in hospital births might partially have to do with the aesthetic of the iconic receiving blanket and also the timing. "Not only does almost every hospital-born child in the US get wrapped in the Kuddle-Up, most of them have their photos pasted on the web very soon after," they write.
Their statistics conclude that "In 1950, 88% of all births were in hospitals (the figure is now 99%). Just 10 years earlier, only 56% of births took place there; the rest were mostly at home or in birthing centers." Wow!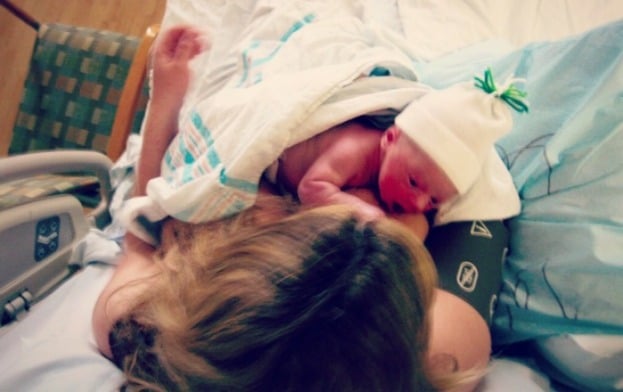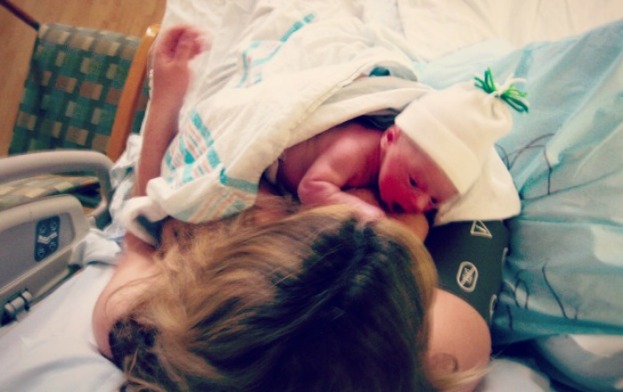 Be sure to SHARE this article with your friends and family if you remember this iconic receiving blanket!
Check out this video on some additional information about the blanket below: