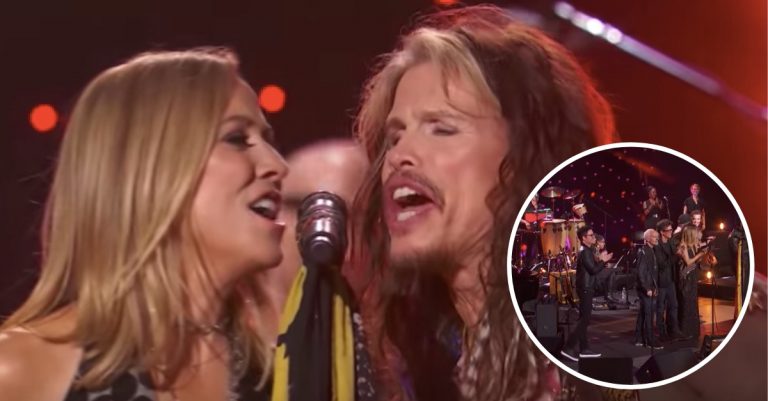 Steven Tyler, Willie Nelson, Sheryl Crow, and a slew of others teamed up to sing the famous Beatles hit "All You Need Is Love" as a preview to the upcoming film/album Imagine: John Lennon 75th Birthday Concert. The concert film/album will feature the entire set of songs from each artist(s) and will be released on CD, DVD, and LP via Blackbird Presents in January 2019.
The full performer set will feature Willie Nelson, Steven Tyler, the Killers' Brandon Flowers, Sheryl Crow, Rage Against the Machine's Tom Morello, Aloe Blacc, Eric Church, Kris Kristofferson, Peter Frampton, Kevin Bacon, Chris Stapleton, Train's Pat Monahan, Eric Church, and Juanes. The full clip of the preview documents just one highlight from the show performed in 2015 at Madison Square Garden in New York City.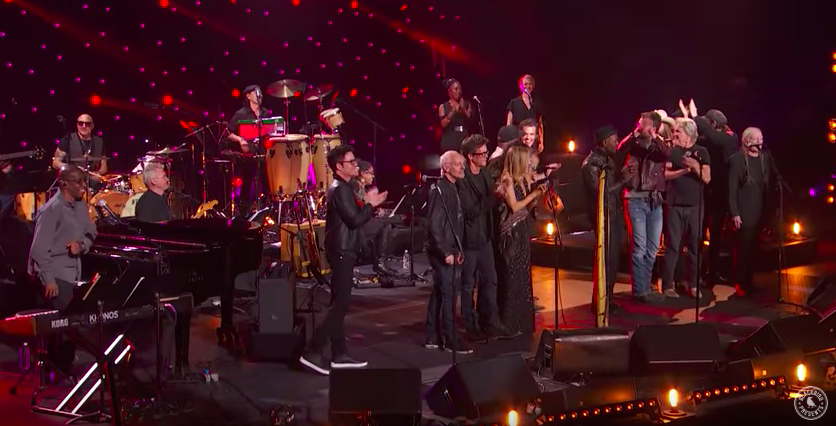 Yoko Ono, John Lennon's widow, can also be seen in the clip clapping and singing along to the popular tune that Lennon co-wrote alongside band member Paul McCartney. Ono actually spoke in a statement about the release about how excited she is to have the Beatles' legacy, and in particular, Lennon's legacy, live on today.
"It's beautiful to see so many wonderful and talented musicians come together for this special show to celebrate John's birthday," she said, "John's art continues to give hope, light and happiness to generations of people everywhere. His belief that each of us can change the world continues to inspire the human race to believe in themselves, and his influence is everlasting in everyone's hearts as we all share in the possibilities and power of music."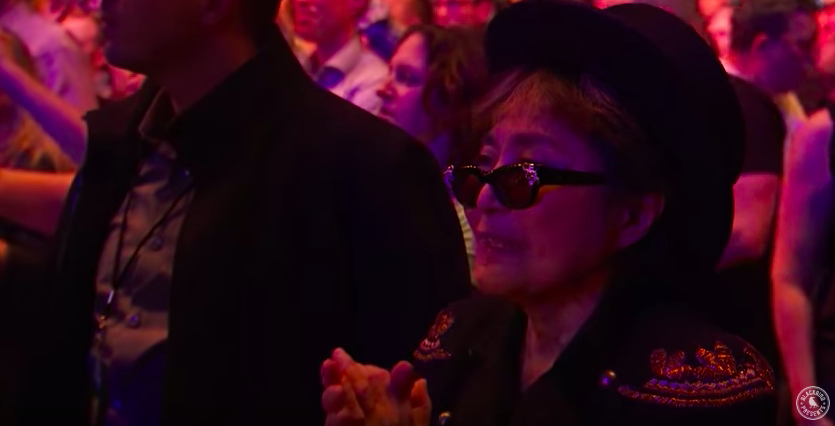 The film will also feature some behind-the-scenes footage, interviews, and covers of some of the most popular Beatles and solo Lennon tunes. One of them includes Stephen Tyler's cover of "Come Together". Other cover artists for this special feature include The Roots and John Fogerty.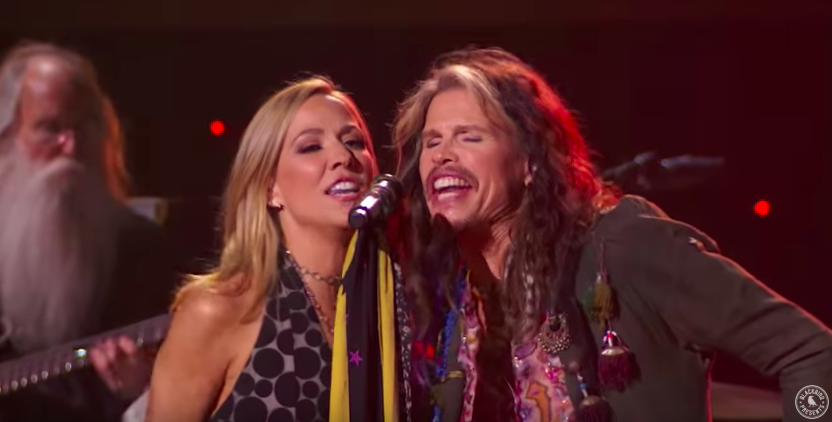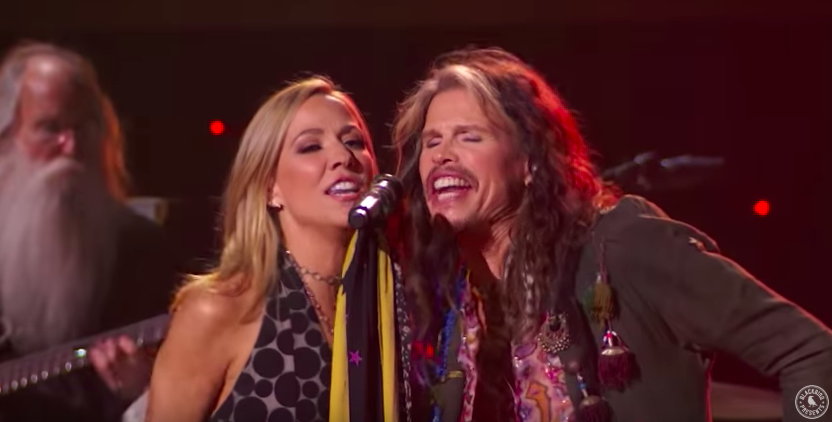 Read onto the NEXT page to view the full tracklist of the album…