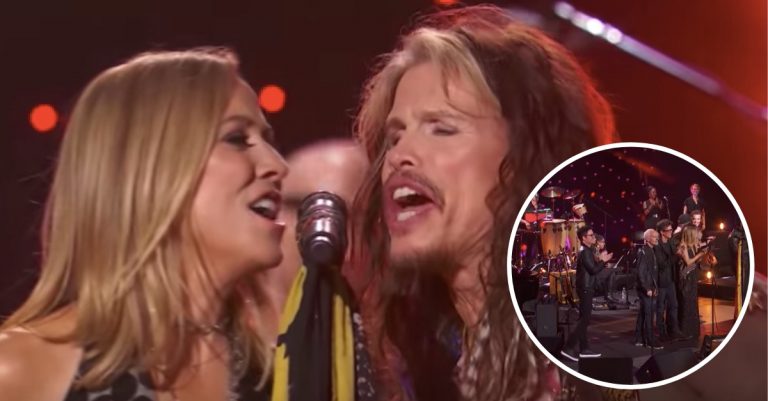 The full tracklist of the Imagine: John Lennon 75th Birthday Concert album can be viewed below:
1. "Come Together" – Steven Tyler
2. "Instant Karma" – Brandon Flowers
3. "Don't Let Me Down" – Sheryl Crow; Brandon Flowers; Chris Stapleton
4. "Jealous Guy" – Pat Monahan
5. "A Hard Day's Night" – Sheryl Crow
6. "In My Life" – John Fogerty
7. "Watching The Wheels" – Aloe Blacc
8. "Woman" – Juanes
9. "Hey Bulldog" – Spoon
10. "Working Class Hero" – Tom Morello; Kris Kristofferson
11. "Happy Xmas (War Is Over)" – Aloe Blacc; Sheryl Crow; Peter Frampton
12. "Give Peace A Chance" – John Fogerty
13. "Mother" – The Roots
14. "Mind Games" – Eric Church
15. "Steel And Glass" – Aloe Blacc
16. "Norwegian Wood (This Bird Has Flown)" – Peter Frampton
17. "You've Got To Hide Your Love Away" – Kris Kristofferson; Willie Nelson; Chris Stapleton
18. "Revolution" – Eric Church; Steven Tyler (DVD only)
19. "Power To The People" – Tom Morello
20. "A Special Thank You From Yoko Ono" – Yoko Ono (DVD only)
21. "Imagine" – Willie Nelson
22. "All You Need Is Love" – Aloe Blacc; Eric Church; Sheryl Crow; John Fogerty; Peter Frampton; Brandon Flowers; Juanes; Kris Kristofferson; Pat Monahan; Tom Morello; Willie Nelson; The Roots; Spoon; Chris Stapleton; Steven Tyler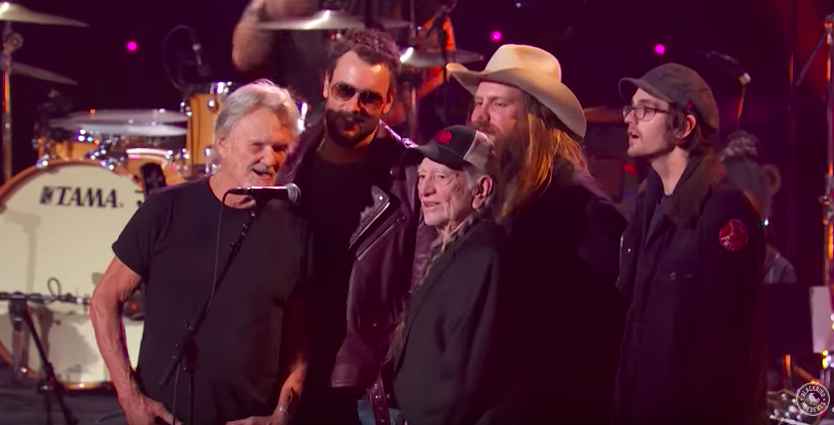 Be sure to SHARE this article if you loved all these artists 'coming together' to celebrate John Lennon's life and work!
Check out the full clip of the performance below: