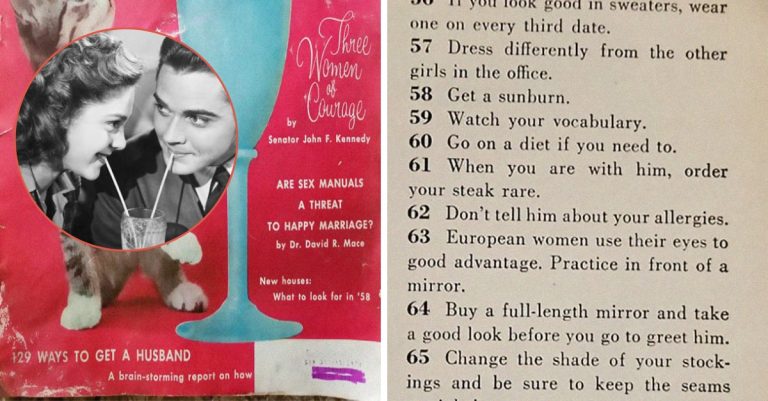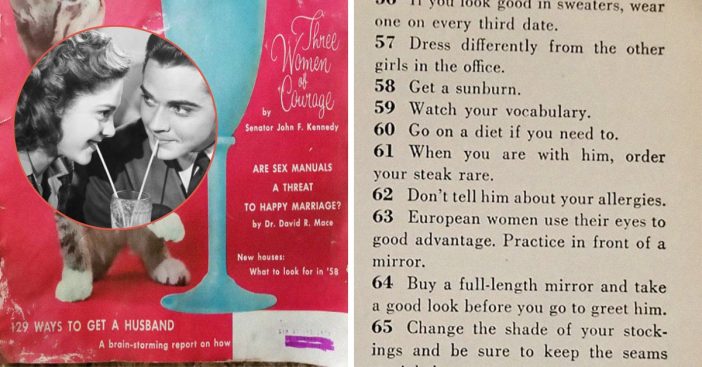 The 1950s was unarguably a much different time period than it is now. We've gone through a number of changes within the last few years from school and jobs to our normal, everyday attire. However, one of the biggest things that have changed over the decades is definitely dating expectations.
An article surfaced during a yard sale and was purchased by a curious man who was interested in comparing love life in the 1950s to now. The article was titled "129 Ways to Get a Husband" and it included numbered points, pictures, and even a detailed page on where to find a potential spouse.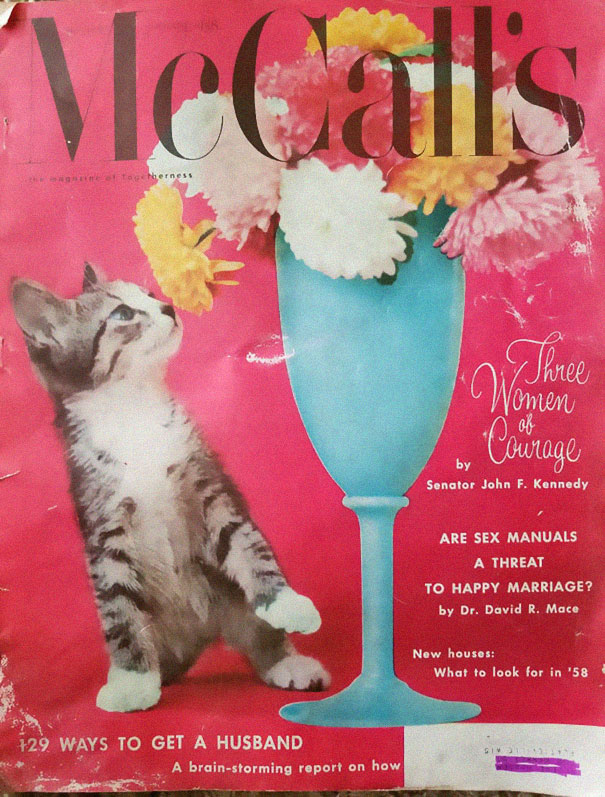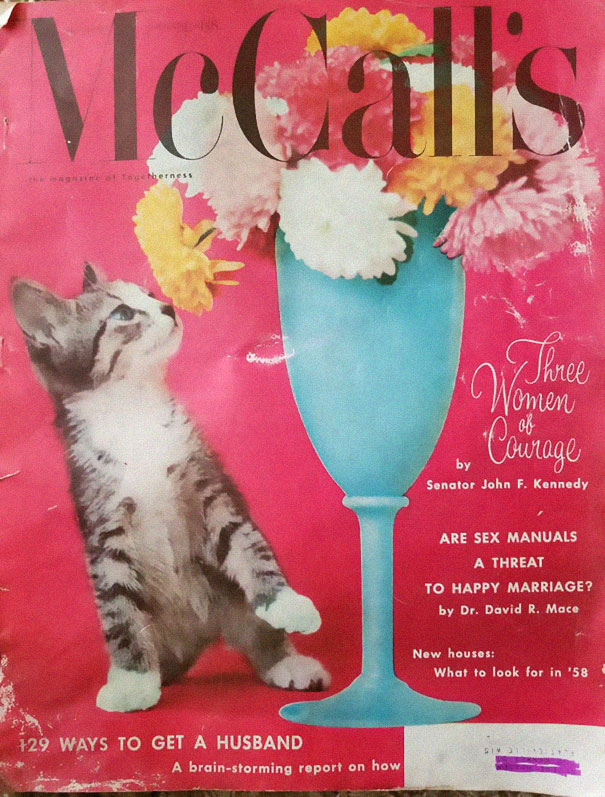 Kim Marx-Kuczynski is the girlfriend of the man who picked up this article and couldn't help but share her thoughts on it online.
"I think if someone is actively looking for a life-long partner just for the sake of being married, they will end up in a failed relationship whether they legally sever it or not," she says, "I'd like to read about someone's attempts at trying out everything on the list though. They would either end up with a degree from Yale, in federal prison for stowing away on a military vessel, or in an intervention meeting with friends who've been very concerned with their recent behavior."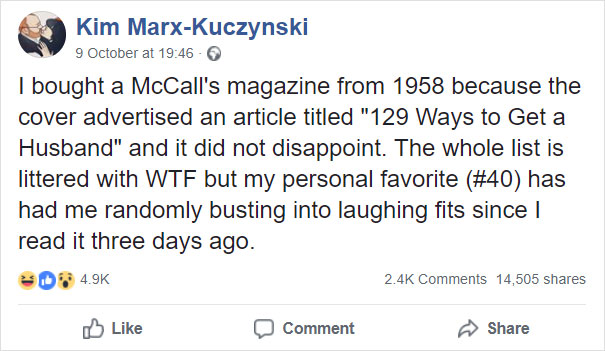 While they find it completely outrageous and funny, a lot of the mentioned information has a serious intention, which is what makes it so interesting compared to today's world.
Where to find the one?
Certainly a valid question. This article has an answer for you.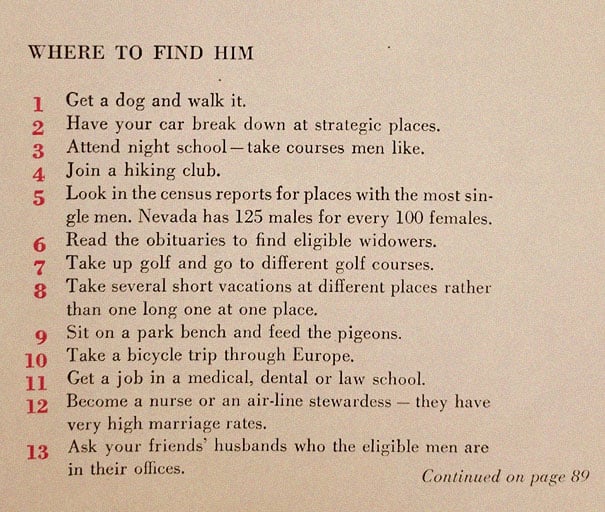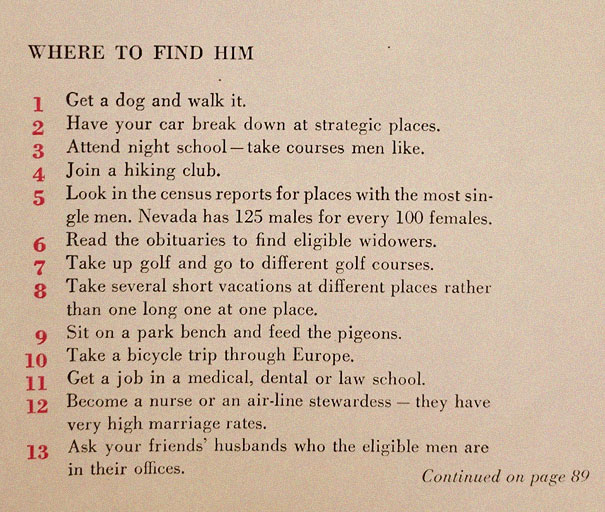 What are the 129 ways to find a husband?
We're glad you asked!
Read onto the NEXT page to see more of the list from the article on 129 ways to get a husband…