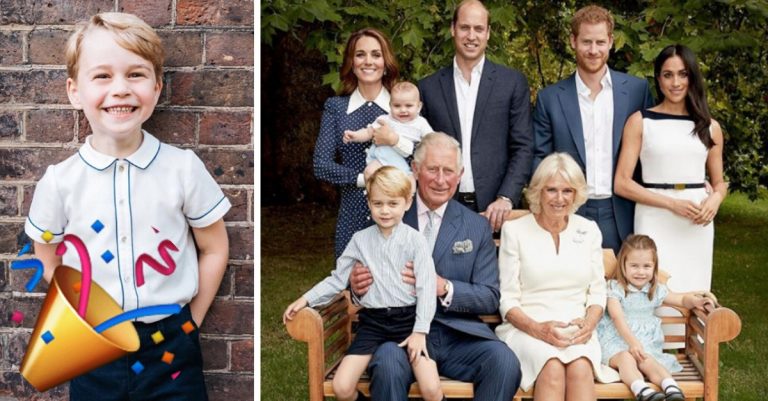 The Royal Family recently posed for a family portrait in celebration of Prince Charles' 70th birthday and the photos are just too darn adorable. And, of course, with family photos comes the children who inevitably steal the spotlight and make the gathering just that much more enjoyable. Yes, everyone, even the children, was all smiles!
Included in the family photo are Prince Harry and mom-to-be Meghan Markle, Prince William and mom of 3, Kate Middleton, and of course, Prince Charles and his wife, Camilla. See the photos below!
Say "cheese"!
https://www.instagram.com/p/BqIvRUCBopV/
Now, in case you actually thought this was in one take, you are wrong. The Royal Family could not help but be in hysterics as the photographer, Getty's Chris Jackson, snapped an adorable candid photo of them all having a blast. No one knows what the joke was, but the Royal Family sure does! We want in.
The previously mentioned candid laughing photo…
https://www.instagram.com/p/BqIwkq8Ff2R/
It's clear that whatever Camilla is pointing at has the attention of every single Royal Family member in the photo. What do you think they're laughing at? Whatever it is, Meghan is having a ball! Can we also talk about Prince George and his bonding moment with his grandfather Prince Charles in these photos? Seriously, too sweet! Did you know that Prince George and Princess Charlotte refer to Prince Charles as Grandpa Wales? Not quite as cute as George's nickname for Queen Elizabeth II, Gan Gan!
The family is working on forming closer relationships with the kids
https://www.instagram.com/p/BqE8UFFFBxR/
From the two family portrait photos above, we can all guess that they all have a fantastic relationship with each other, and especially the little ones. In the newest documentary marking Prince Charles' 70th birthday, William says that his father is 'brilliant' with his children, George, Charlotte, and the newest addition, Louis.
Despite this, William has also opened up to say that he wishes his father with slow down and spend some more time with his grandchildren. This family portrait was certainly a good way to do so!
https://www.instagram.com/p/BlgkRe_nuBw/
Wholesome moments are occurring throughout the Royal Family
It is a truly wholesome moment to witness the kids forming bonding moments with their grandparents. We're so used to seeing Princess Charlotte in Kate's arms or holding hands with William, but in these photos, she's clearly forming a special bond that only grandmothers and their grandchild would understand. It's very similar to the bond that Prince George is forming with his grandfather, Prince Charles.
https://www.instagram.com/p/BpO1_EtB_yy/
Another fun fact and wholesome moment is the fact that these photos were taken in early September when Meghan was newly pregnant and they had yet to break the news to the public.
There's just a whole lot of family vibes and love going around in this photo and we love it!
https://www.instagram.com/p/BlRHhdennQ7/
Be sure to SHARE this article if you love these Royal Family photos! Happy birthday, Prince Charles!