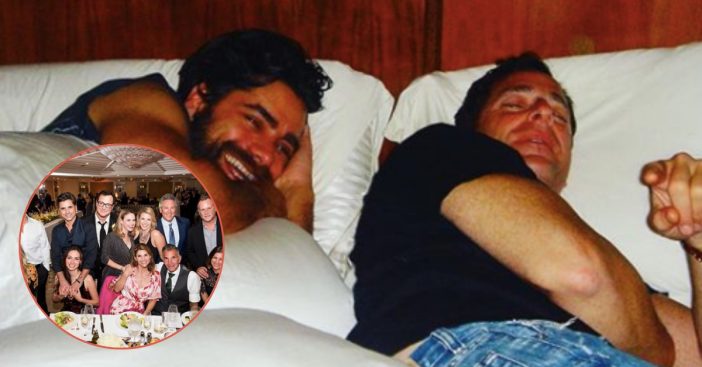 It's unarguable that the former Full House actors, especially John Stamos and Bob Saget, definitely have stayed in touch throughout the years. With the newest developments of the new Netflix show Fuller House, which stars almost all of the original Full House characters, it's evident they'd all stay in touch anyway, but the brotherly bond surely has not died.
Last week, Bob Saget tied the knot and John Stamos couldn't help but share a meaningful and loving post for his co-star and friend. It was an extremely touching message along with a few photos from the wedding; some other familiar faces could be seen as well, such as Lori Loughlin, Dave Coulier, Jodie Sweetin, and Andrea Barber, all former Full House stars.
John Stamos' heartfelt and humorous post for Saget read, "Sometimes in life, the least likely person that you'd think would turn out to be your lifelong friend, someone who is there for you through the ups and downs and sideways's- a brother and a confidant. Someone to laugh with and cry with, but mostly laugh with, – well Bob turned out to be all that and more –
A week ago I went to one of the most authentically perfect weddings I've ever been to, and not just because @johnmayer played an acoustic version of Free Falling (my fav) but because my brother Bob found the love of his life, the lovely Kelly – someone who makes him so happy which makes me so happy. Congratulations to you both and Bob, I miss our cuddling time already – Love you both, xoxo"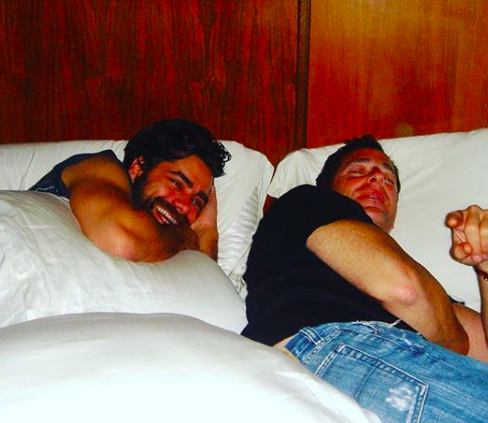 What makes their friendship even more authentic? Saget posted his own photo and message, responding to Stamos' message.
His post read, "John, I don't care who knows it- I love you so much my brother. You have been there for me so many times and I will always be there for you. And I look forward so much for so many good times with both of our amazing wives and my nephew Billy. Glad we could keep this personal just between the two of us. Your brother, Bob"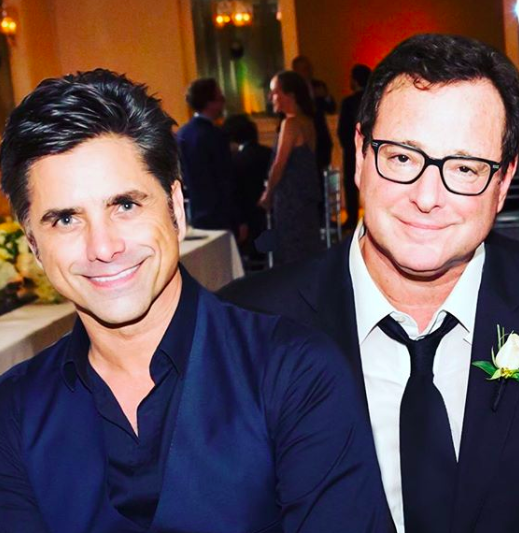 Dave Coulier, the third section of the Full House brothers tribe, shared his own congratulatory post for Saget. He made sure not to leave out any of the brotherly love!
"I'm so happy for my brother @bobsaget and his beautiful bride @eattravelrock – Wow! What an amazing wedding this was!!! And our @fullerhouse family got to share it together."
Bob Saget is still in the stand-up comedy game. When he's not working tirelessly on the set of Fuller House, you could probably find him doing one of his famous, adult-oriented stand-up routines. We certainly wish the best for Bob and his new wife!
Be sure to SHARE this article if you love Bob Saget and John Stamos! Check out this clip the funniest moments from all 8 seasons of Full House.