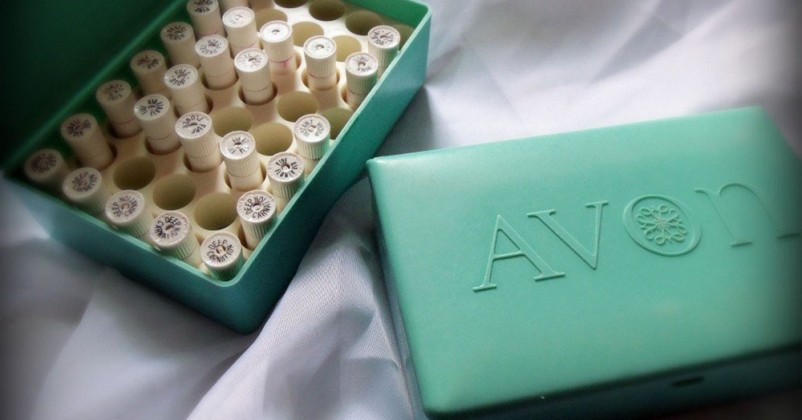 Ding Dong, the avon lady is here! There is no doubt that everyone knew someone who was an Avon Representative or who used an Avon product, especially their infamous deep-hued lipsticks. In fact, one of the most memorable items from Avon was, and will always be, the Blue cases of sample-sized lipsticks that Avon Ladies would share with their most adoring clients. To think they have been making lipsticks for over 100 years.
The sound of a 'ding dong' and the voice of a woman announcing, "Avon Calling" still resonates in people's minds. There is so much history and nostalgia in this infamous makeup company's products. And what always held true was their slogan, "With Avon, You Never Looked So Good". Here's a look back on the history of their "Never Looked So Good" lipsticks…

DING DONG… Memories of the Avon Lady
The avon lady that visited my nan often, gave me one when I was just a little girl. I thought they were absolutely perfect lipsticks for kids.
Then my mom's friend began selling for Avon, so whenever she got the new lipsticks in, she would give us some of the old ones. I remember collecting them and organizing neatly with regards to color shade!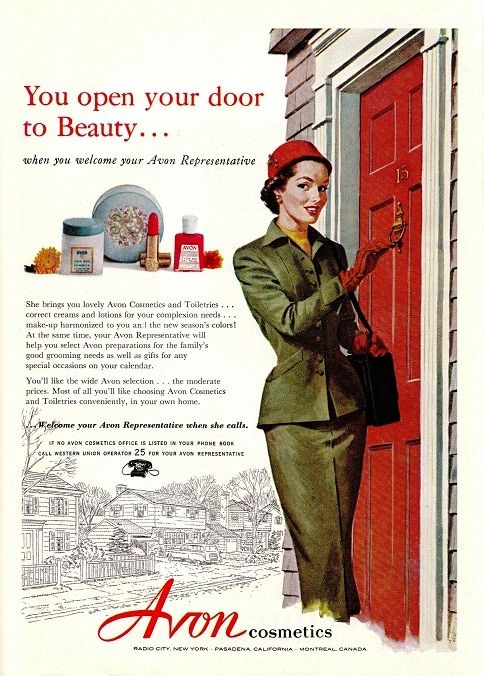 I also loved seeing all the new things they would come out with, especially at Christmas time. They have so many more things now, and have branched out into many different areas.
Avon will always have a correlation to a doorbell. They are forever intertwined and I cherish those memories of visits from the Avon lady.
What do you remember about the Avon lady?
Check out this collection of Avon Pins..
RELATED: This Makeup Artist Transforms People Into Disney Villains, And The Results Will Blow Your Mind