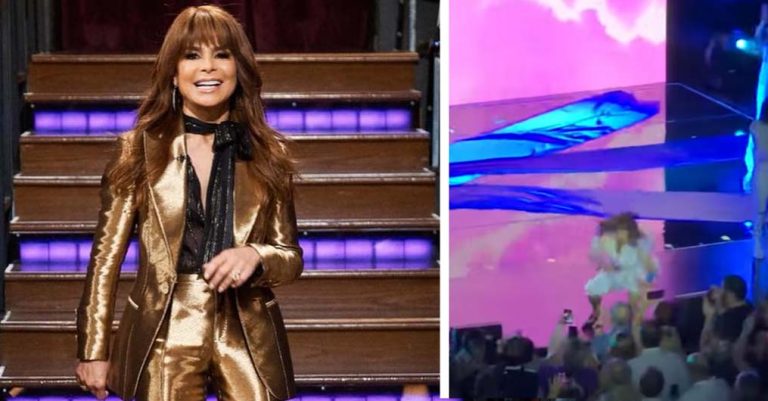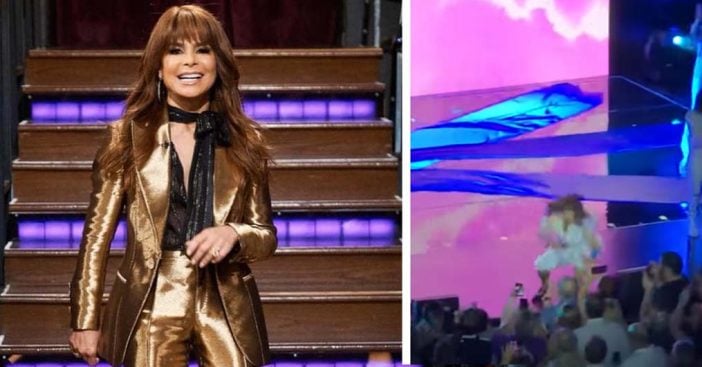 Paula Abdul recently fell off the stage during a concert. She was performing at the Hard Rock Live event in Biloxi, Mississippi when she tumbled off the stage. She had been singing "The Promise of a New Day" when she danced too close to the edge and fell face first into the audience.
You can audibly hear the audience gasp as it happens. One fan took this video and posted it online. Fans say that she didn't appear to be hurt after she fell. Paula has been dancing for many, many years and is likely used to a tumble here and there. She got right back on to the stage and continued performing.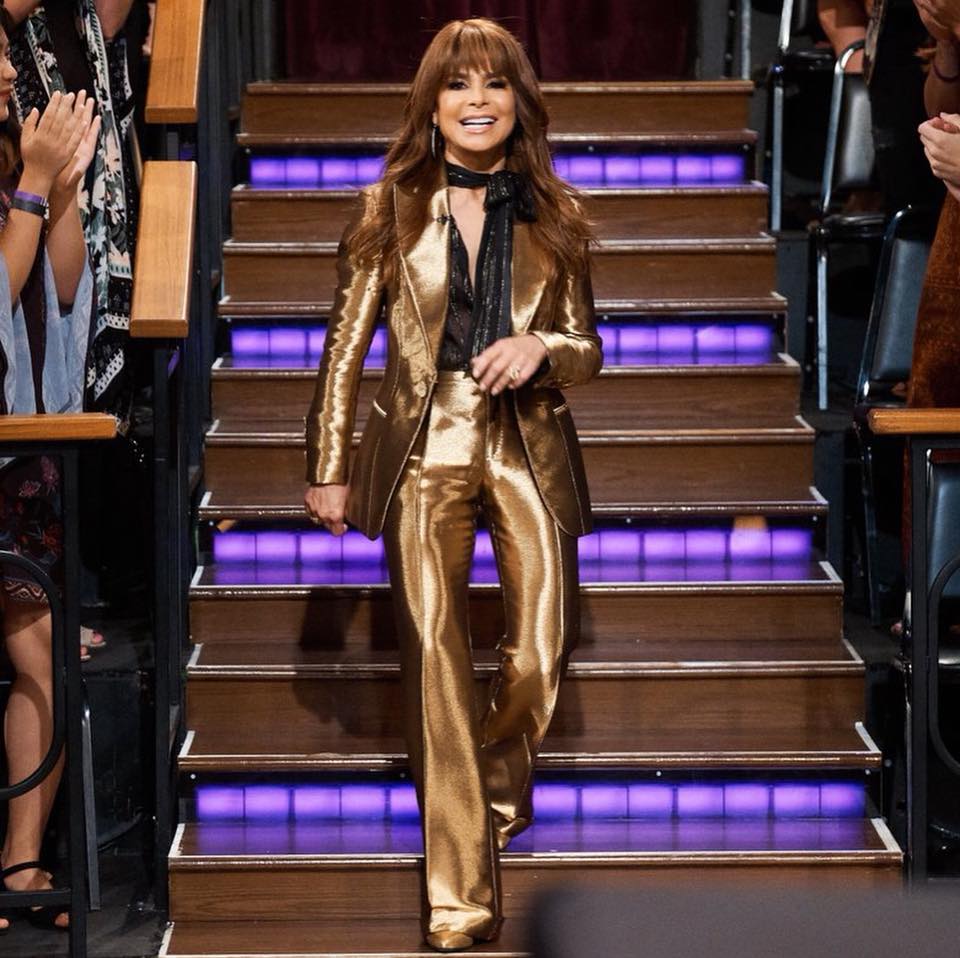 Paula is known for being a singer, dancer, choreographer, and actress. One of her most famous singles is "Straight Up". She is also famous for being a judge on American Idol. Do you remember her as a judge on American Idol? What did you think of her as a judge on the show? She is currently 56 years old and is on tour in the United States.
We really hope Paula is okay! She has not said anything about the incident as of right now on social media but we will keep you updated if she shares any updates. Her next show is on October 25 so at least she has some time to rest if she did sustain any injuries from her fall. Unfortunately, Paula suffers from chronic pain from an injury she sustained while cheerleading at 17 years old. We hope this fall didn't exacerbate her pain and she recovers quickly.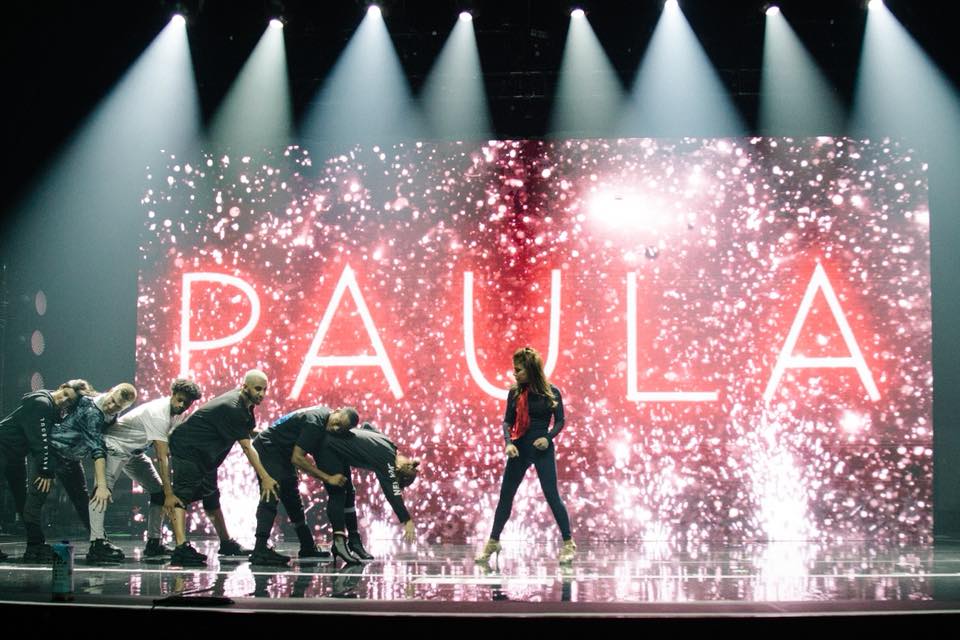 Do you love or hate Paula Abdul? Did you attend this concert where she fell off the stage or do you plan to go to a concert on her tour? Hopefully, she won't have to cancel any of her shows! Check out the video below to see her fall off the stage.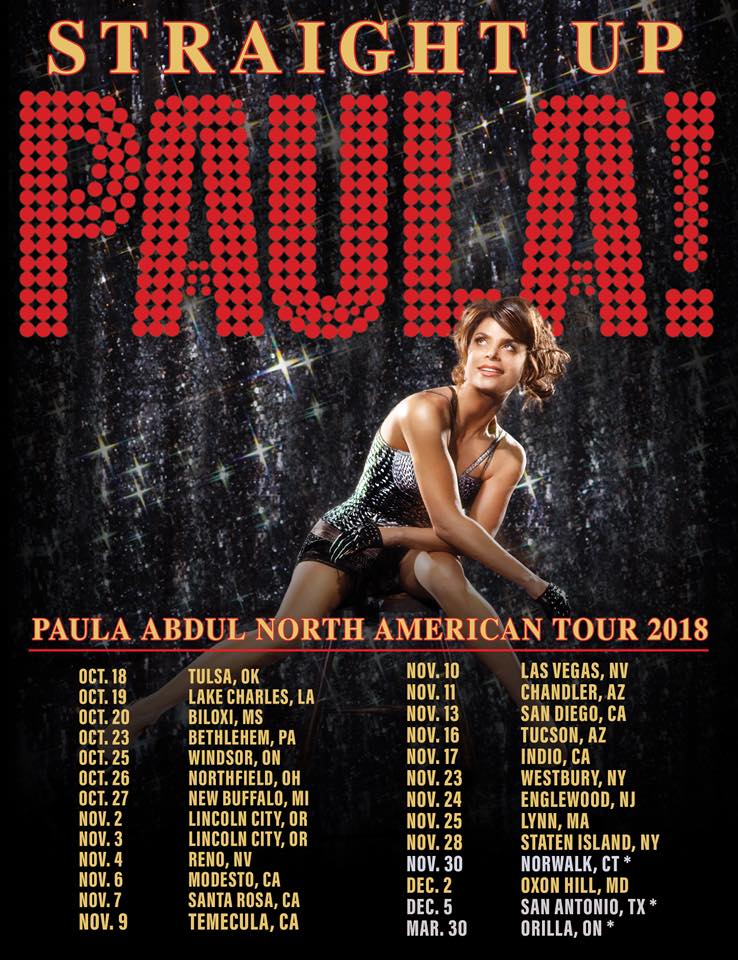 Please SHARE with your friends and family and send your get well wishes to Paula after her fall!