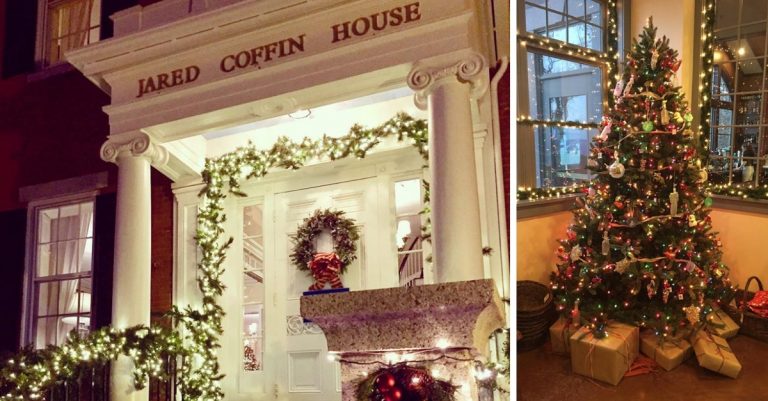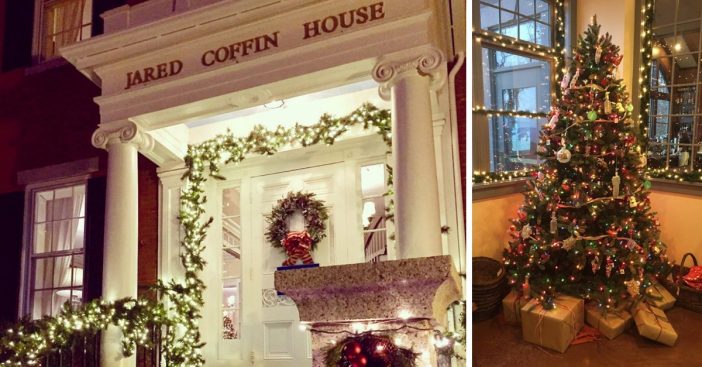 If you are looking to get away during the holiday season this year, a bed and breakfast or inn might be the perfect getaway. Known for being accommodating, cozy, and beautiful, the places on this list will make you want to book a Christmas vacation ASAP.
Here are some of the coziest inns and beds and breakfasts to check out this year:
1. Amelia Island Williams House Bed and Breakfast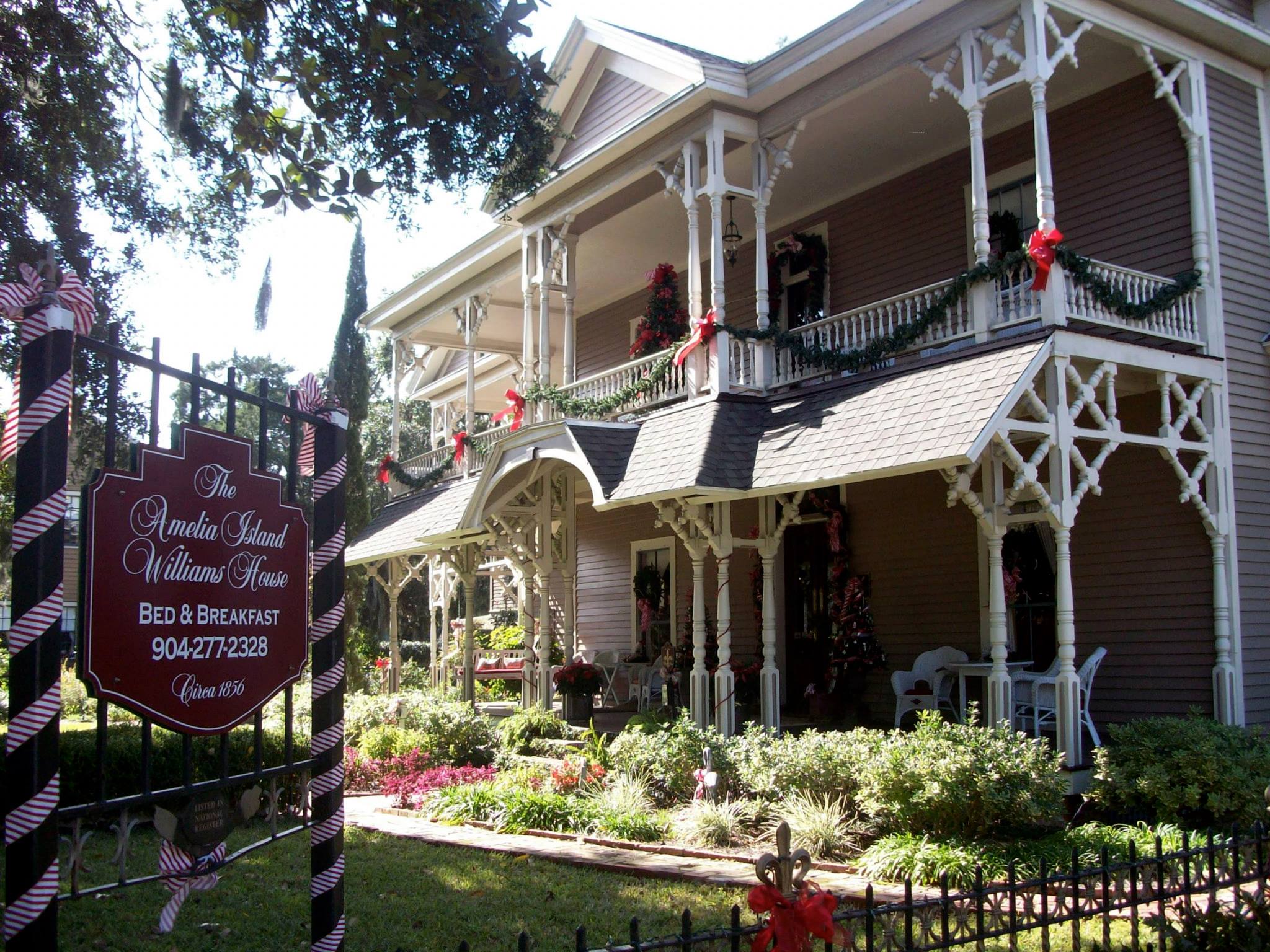 If you're looking to head somewhere with nicer weather, try Amelia Island, FL. Each year this bed and breakfast has festive decorations, lights, carriage rides, and a delicious Christmas buffet. Not to mention a beautiful seaside view.
2. The Inn at Christmas Place
What could be better at Christmas time than a place called The Inn at Christmas Time? Located in the gorgeous Pigeon Forge, Tennessee, many people call it "Santa's home away from home". There are many performances, activities, and meals with Mr. and Mrs. Claus themselves. It would be a great place to take kids.
3. The Milleridge Inn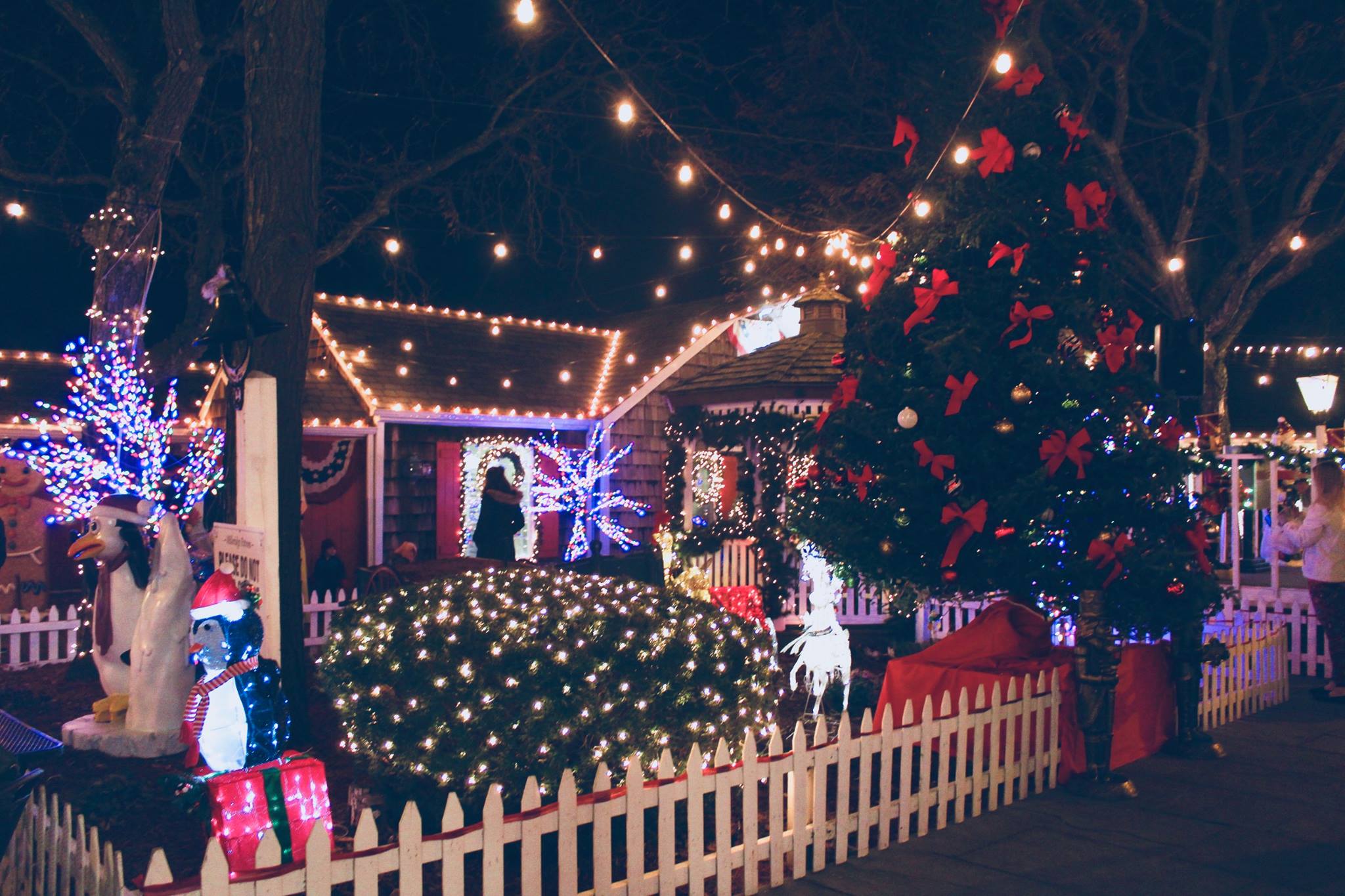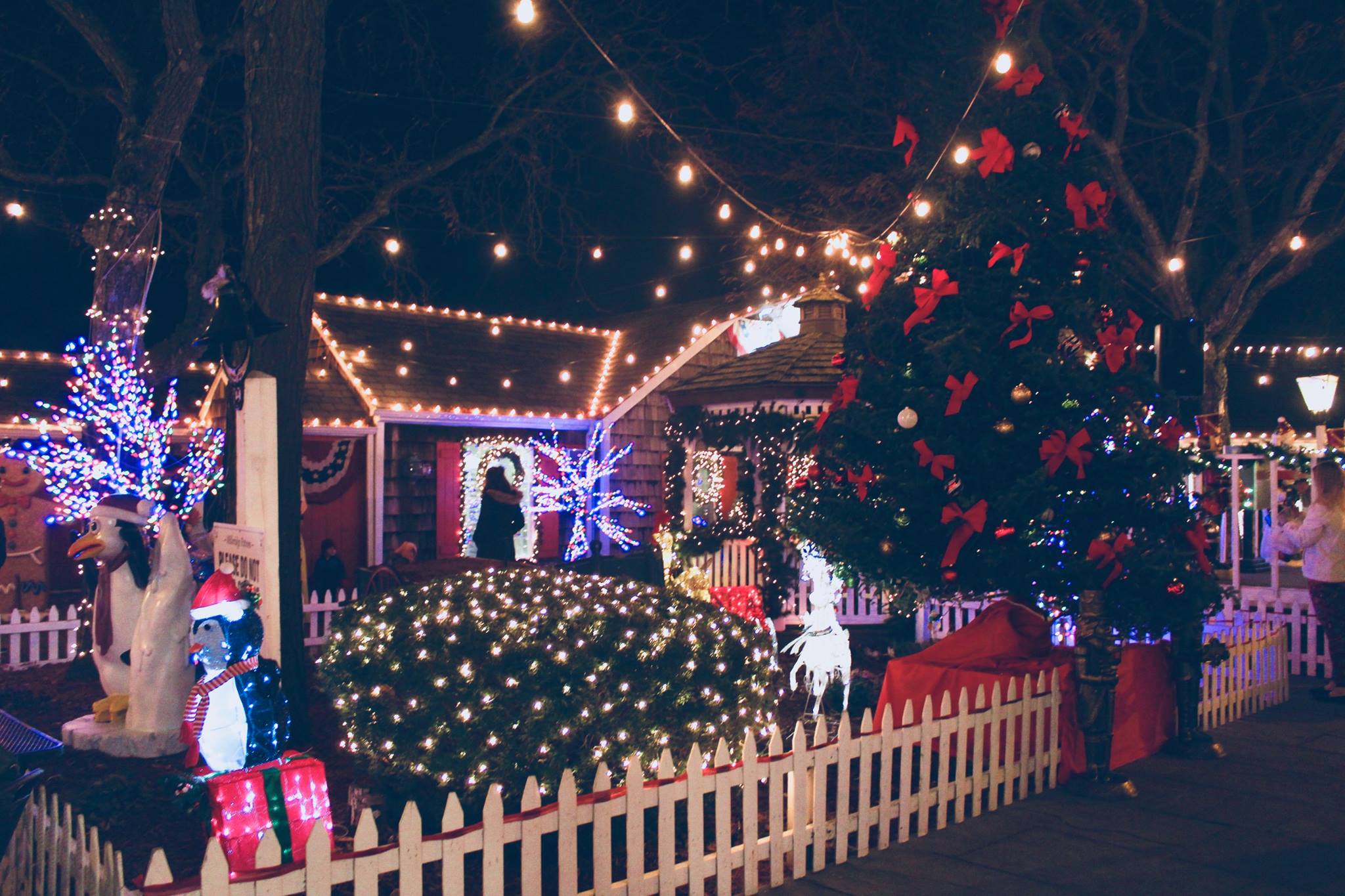 Christmas is celebrated year-round at this inn in Jericho, New York. They have a Christmas shop all the time, but they do many special events around Christmas time including a Tree Lighting, Dinner Dance with Santa, and a festival.
4. WhiteGate Inn and Cottage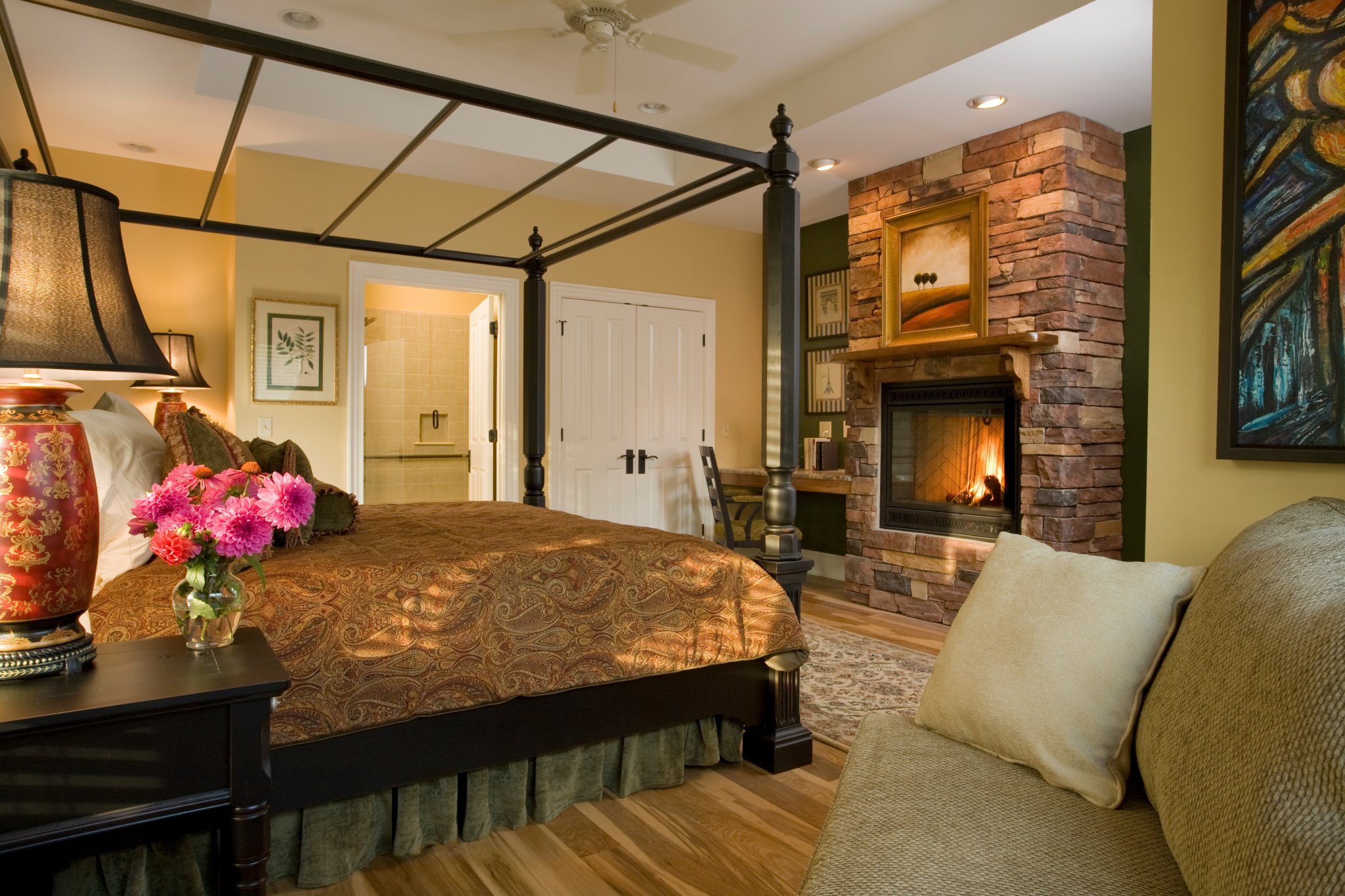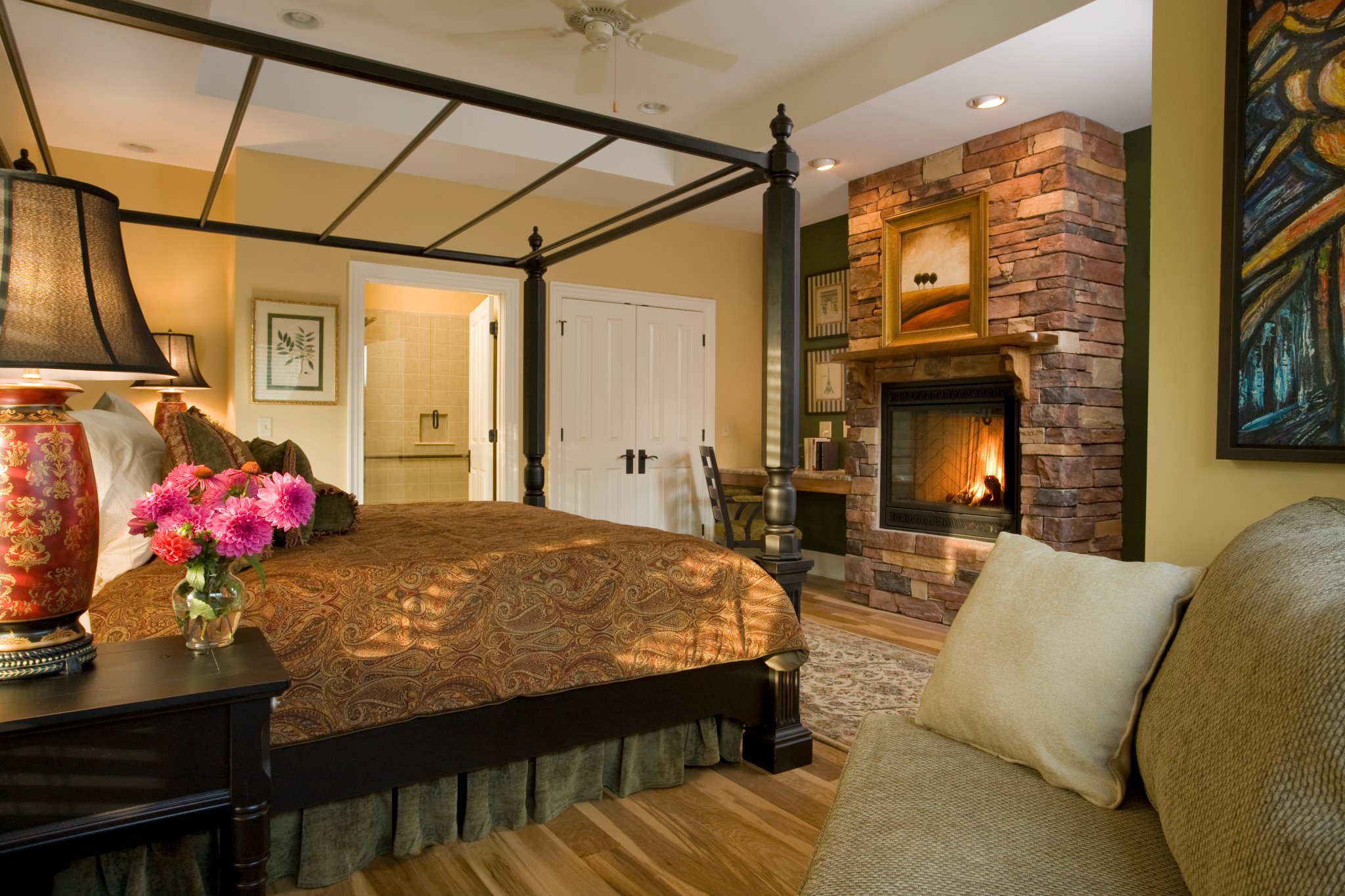 Near the iconic Biltmore Estate in Asheville, North Carolina, the WhiteGate Inn and Cottage has been around since 1889. They decorate their inn with all of the classic Christmas decorations and host a three-course breakfast in the grand dining every morning.
5. The Inn at Round Barn Farm
You can celebrate with all of your favorite Christmas traditions at this inn in Waitsfield, Vermont. Think gift shopping, cookie decorating, sleigh rides, and even skiing.
6. Harvest Moon Bed and Breakfast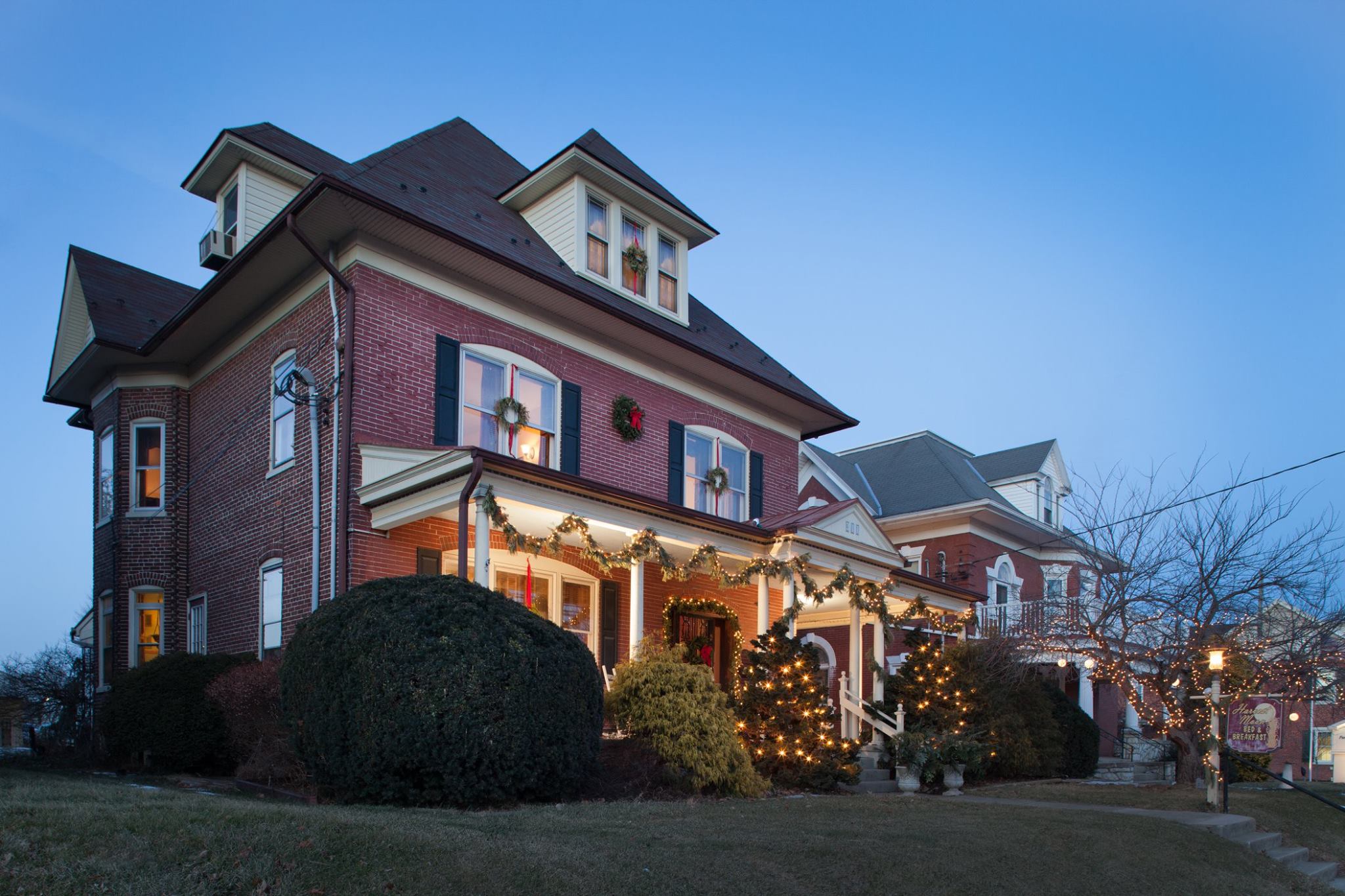 It may be called Harvest Moon, but it is a great place to visit in December too! If you decide to book your stay during the first weekend of December instead of for Christmas, you get free Christmas cookies, a holiday breakfast and tickets to tour the National Christmas Center. It is located in New Holland, PA.
7. Christmas Farm Inn & Spa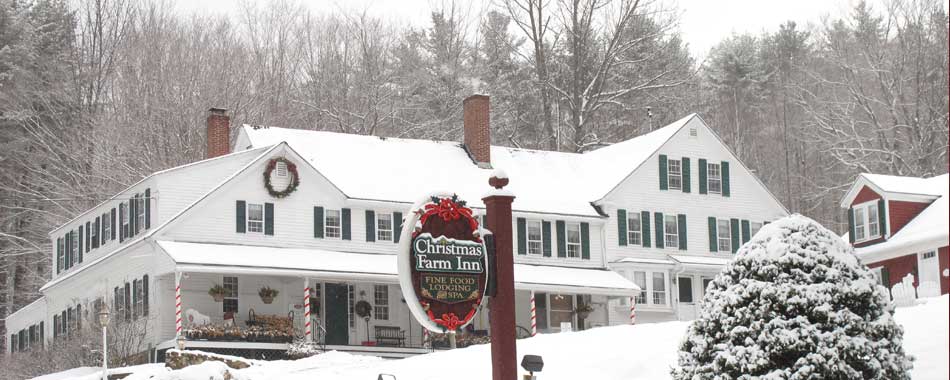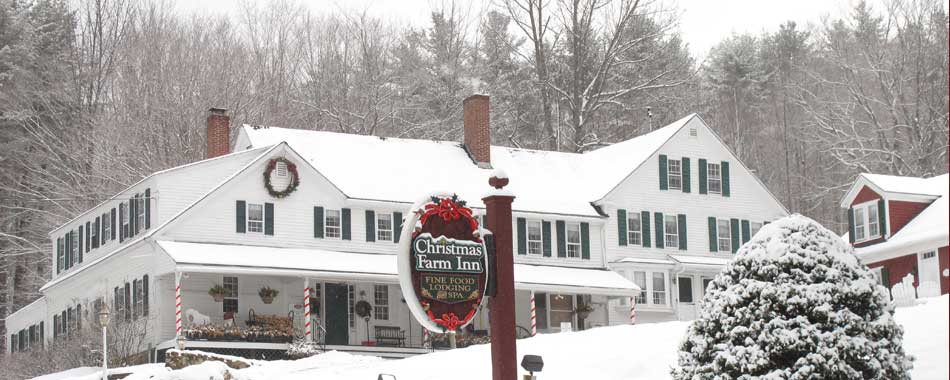 Jackson, New Hampshire is a beautiful place to be during Christmas. The Christmas Farm Inn & Spa is located in the White Mountains. One of the best parts about visiting this inn during the holidays is the New Hampshire's annual Journey to the North Pole train ride through the mountains nearby.
8. Welsh Hills Inn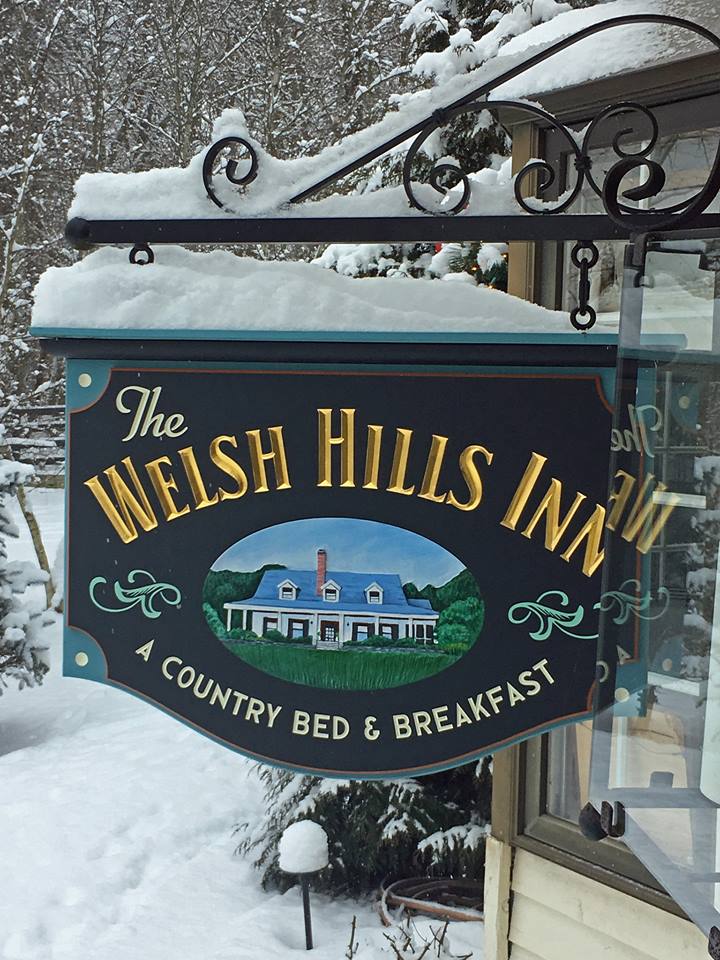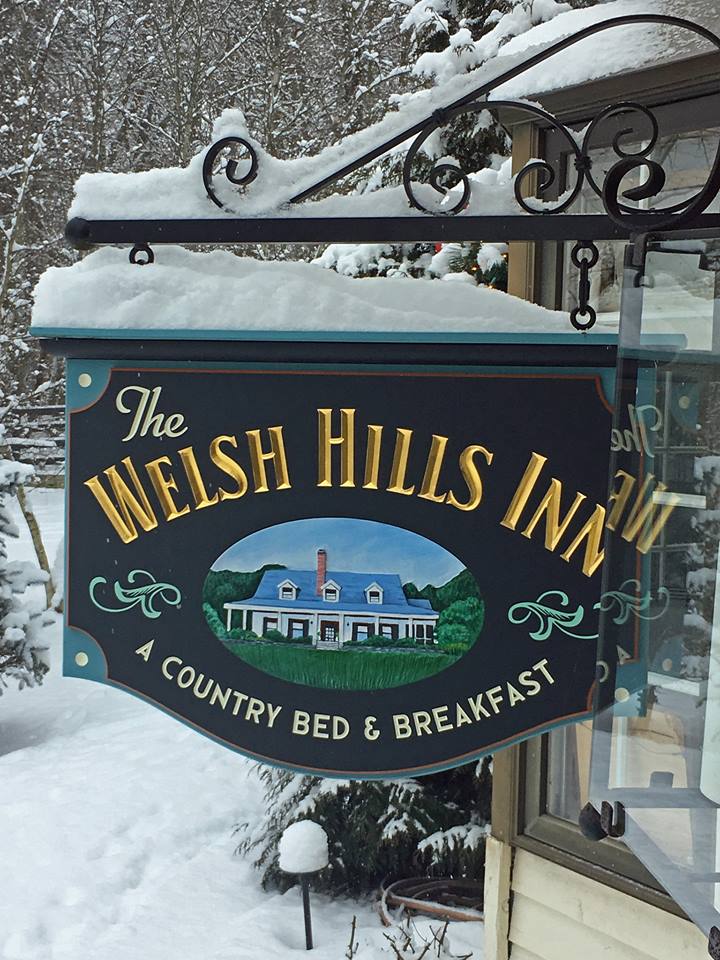 You may not think of Granville, Ohio as the best place to spend the holidays, but the Welsh Hills Inn might change your mind. They have a beautiful front porch with rocking chairs and they leave warm blankets out for guests during the winter months. They host the "Find the Pickle Ornament Challenge" where every evening in December until Christmas Eve guests have five minutes to find the pickle ornament on their main Christmas tree. The winner gets their own locally handmade pickle ornament. How fun!
9. Inn at Manchester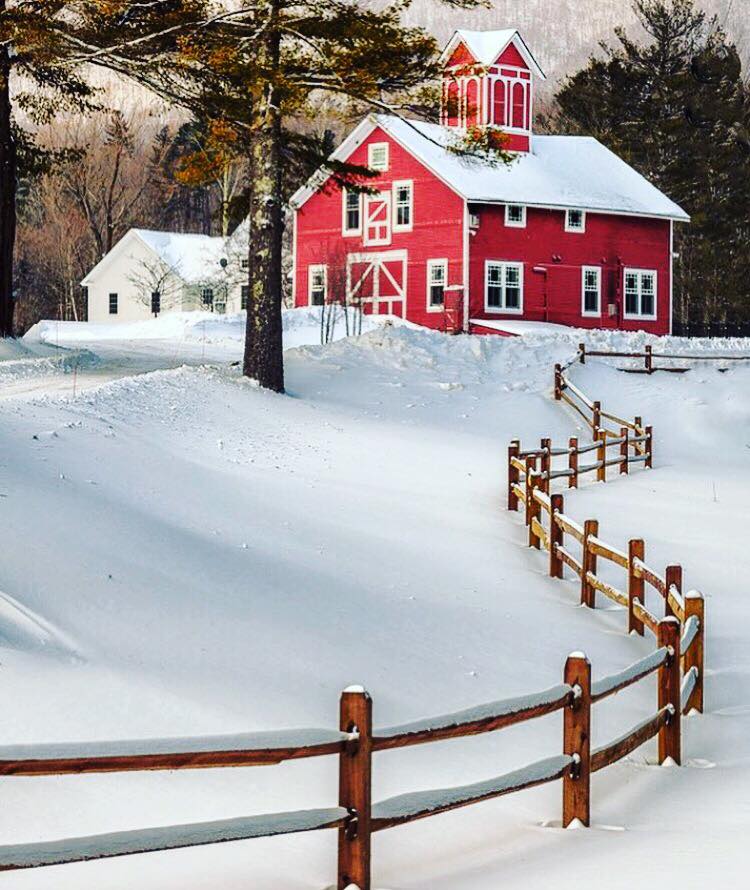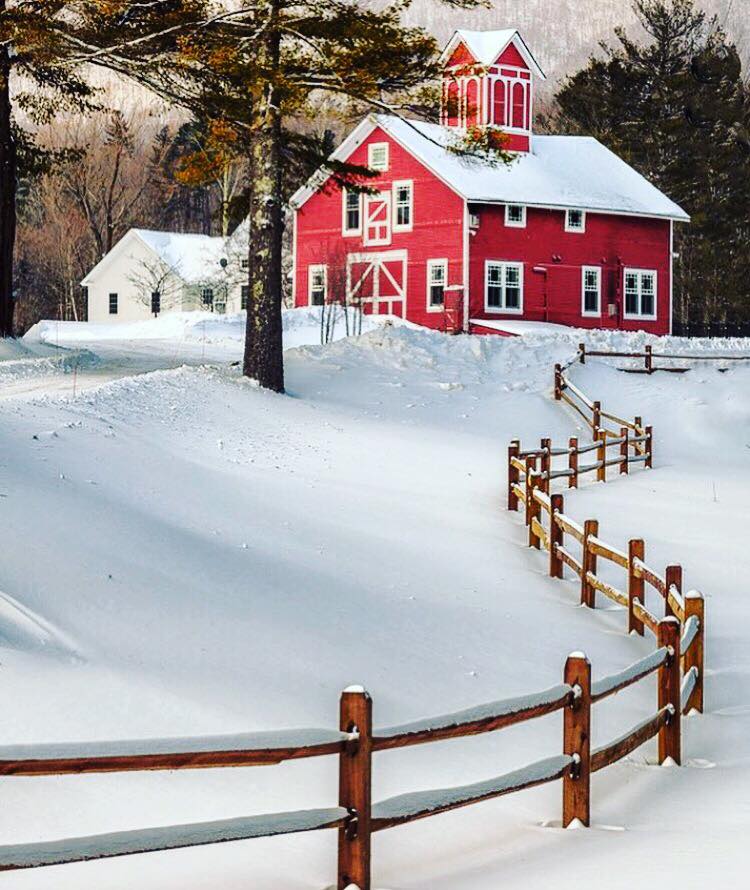 In Manchester, Vermont, there is an inn that gives that classic Christmas feeling. They have a pub, lots of fireplaces, and beautiful Christmas decorations. There are lots of shopping and skiing opportunities nearby too.
10. Fearrington House Inn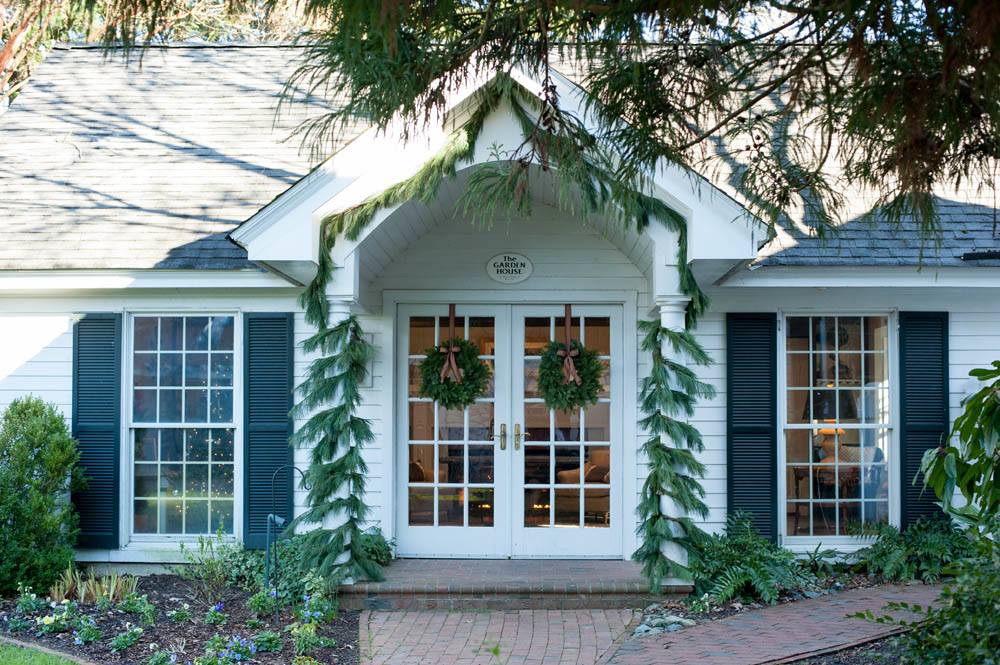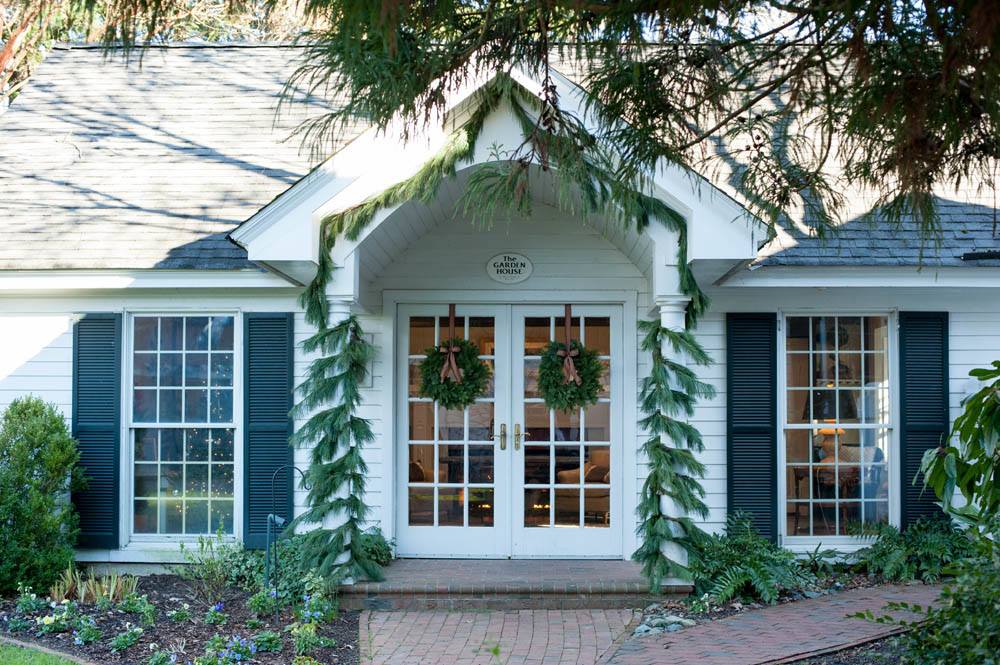 The Fearrington House Inn is located in Pittsboro, North Carolina and is on the grounds of a historic farm. They have some amazing farm to table food. They also offer a package that includes festive Christmas meals and wine pairings.
Keep going for more festive B&Bs! You can see more of these holiday destinations on the NEXT page…