Do you have any concrete blocks lying around? Concrete blocks can look great outdoors around your home and they can be very versatile as well. You can use them to create DIY projects for items around the inside and outside of your home.
Here are some great suggestions of cool things you can do with concrete blocks.
1. Make your own TV stand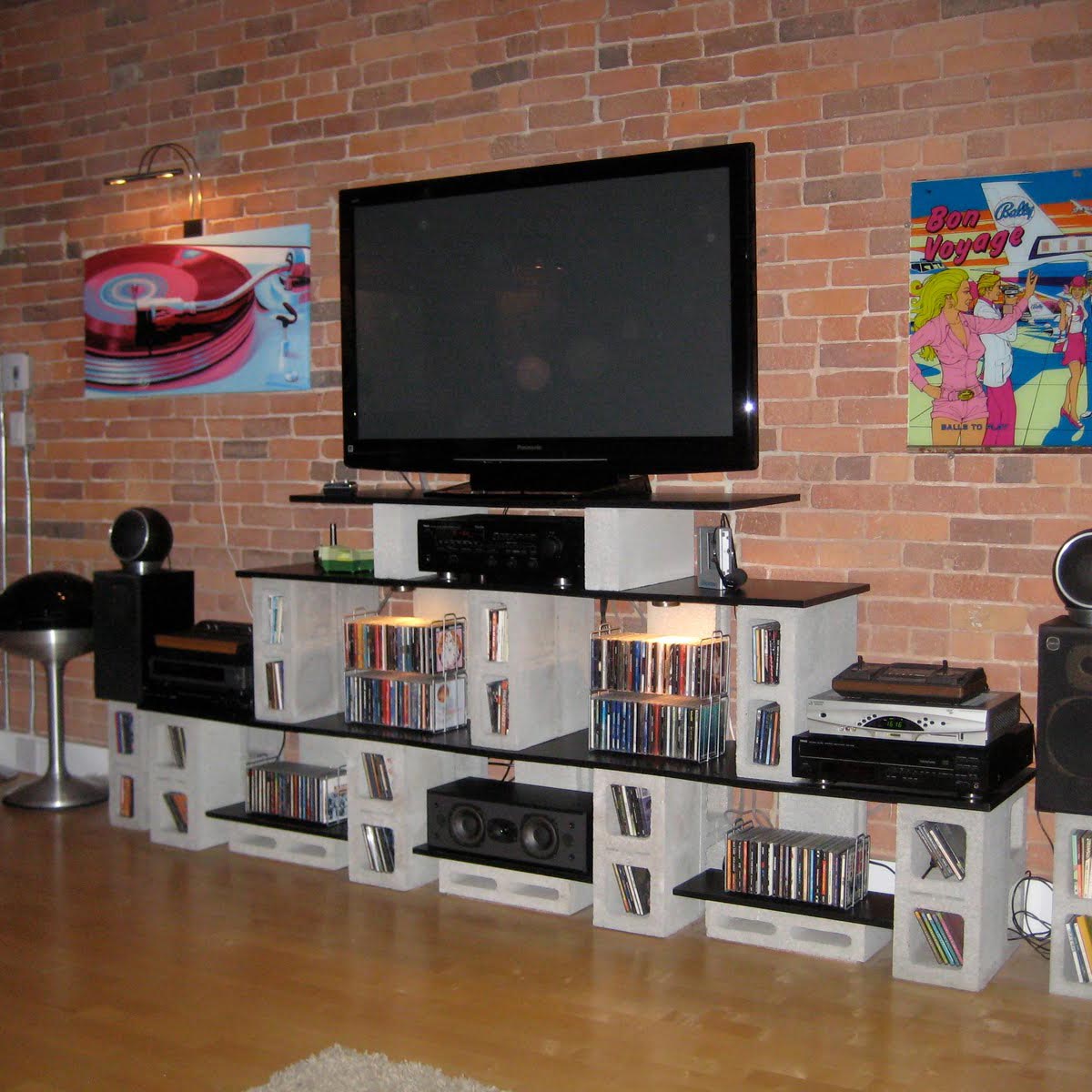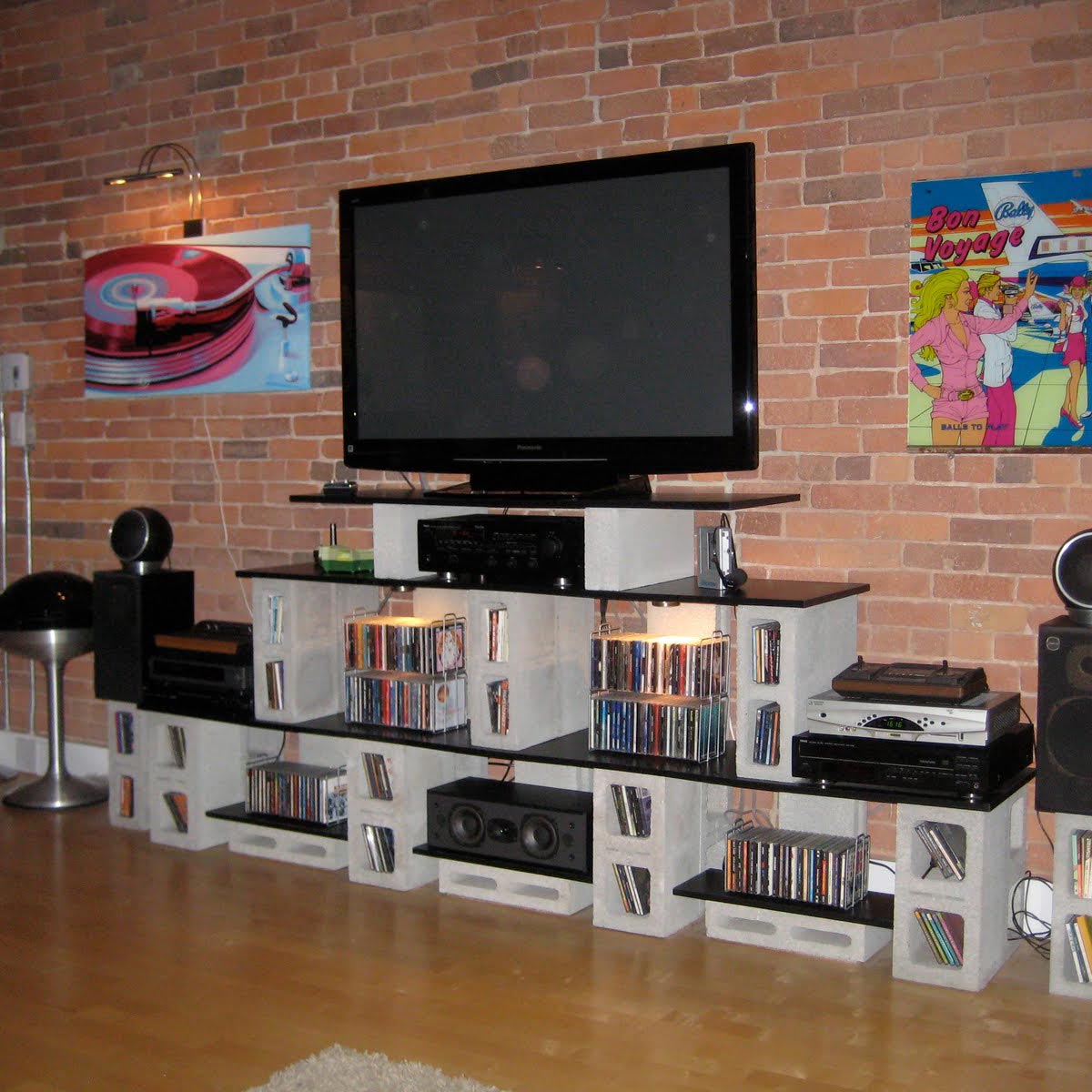 Do you need a new TV stand or media center? You can create one using concrete blocks and design it however you want. You could make a small one or a very large one that will hold all of your electronic accessories and DVDs. Not only is it very functional, but it also looks pretty nice if you have a modern industrial theme in your home already.
2. Nightstand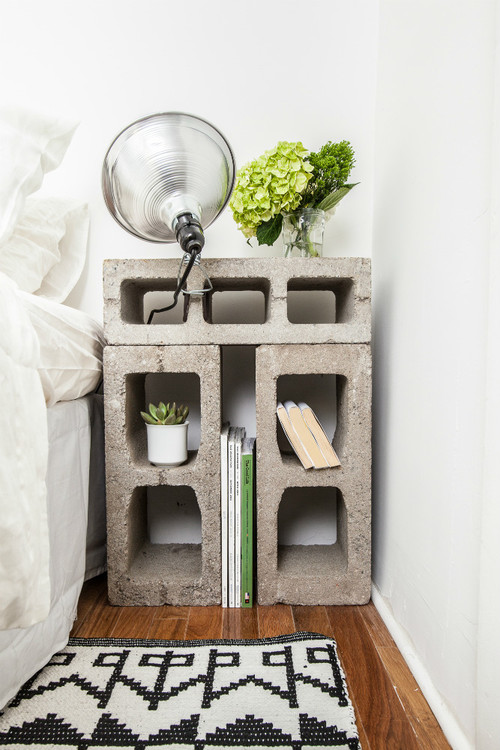 If you love the look of the media center and need a new nightstand, just use three concrete blocks to make one. Now you can keep items on top and items inside, just like an open-faced dresser or nightstand. Much cheaper too!
3. Fire pit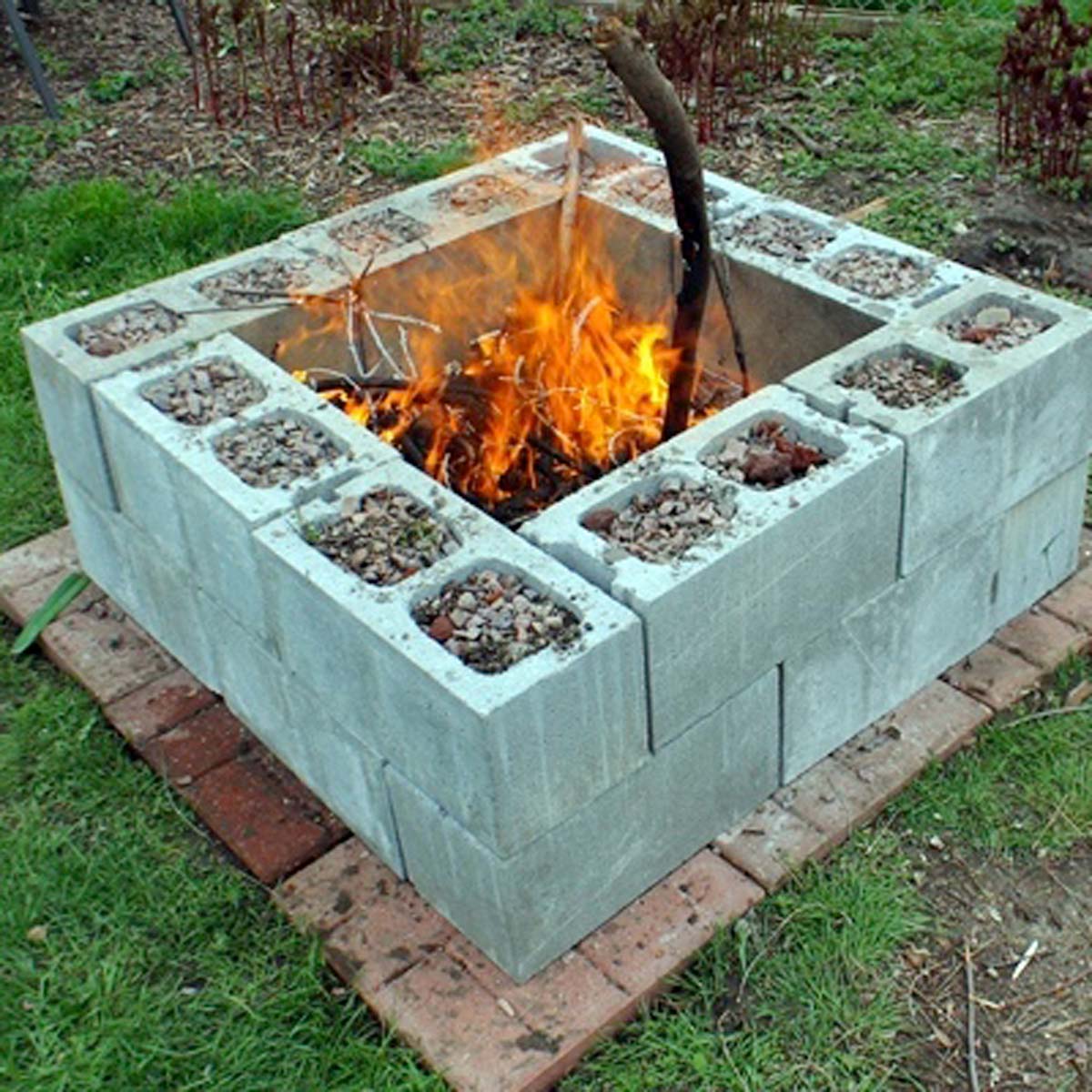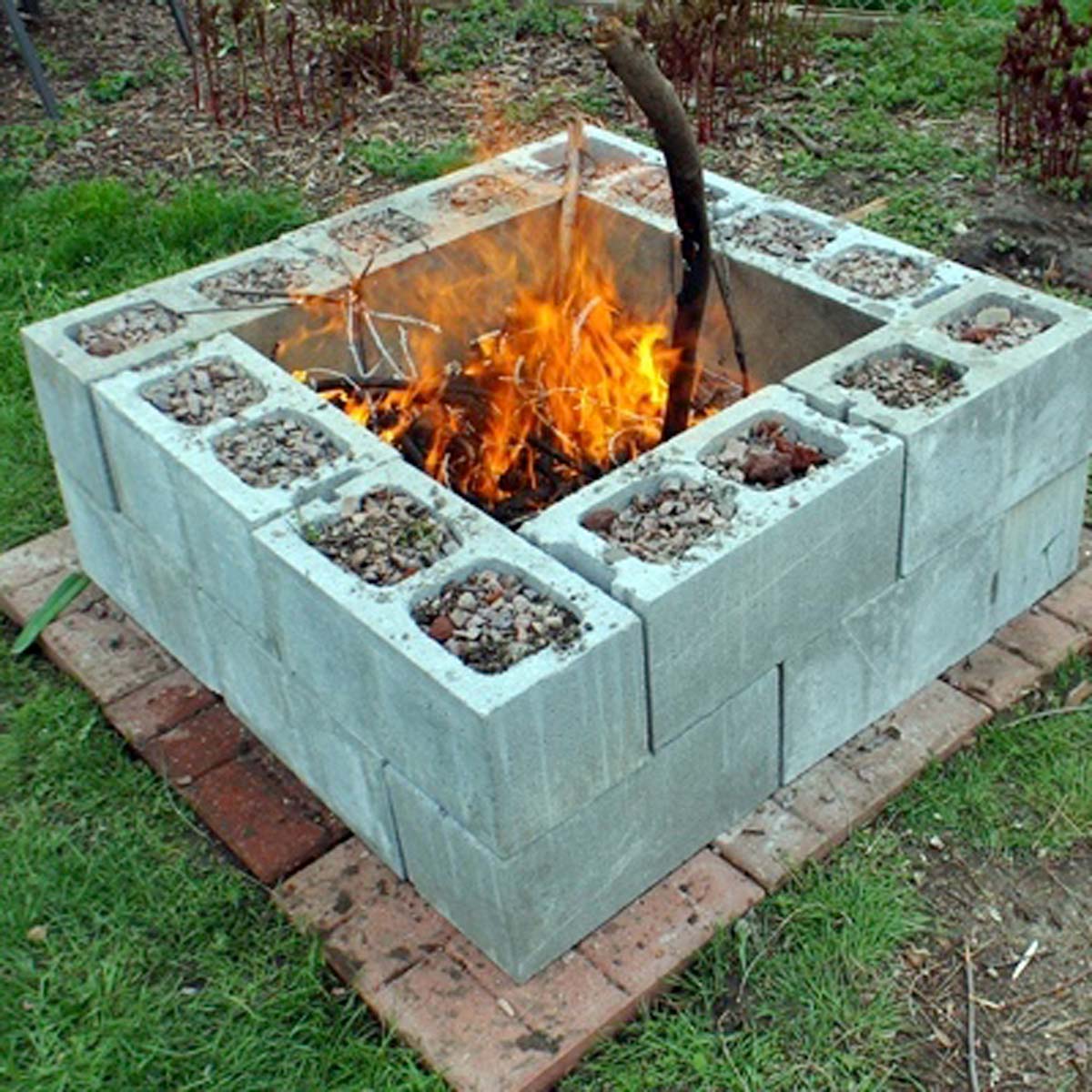 If you want a fire pit, don't buy one, make one! You can use concrete blocks to easily make a really neat fire pit. It will also be very effective in keeping the fire inside the blocks and help people not get hurt.
4. Planter wall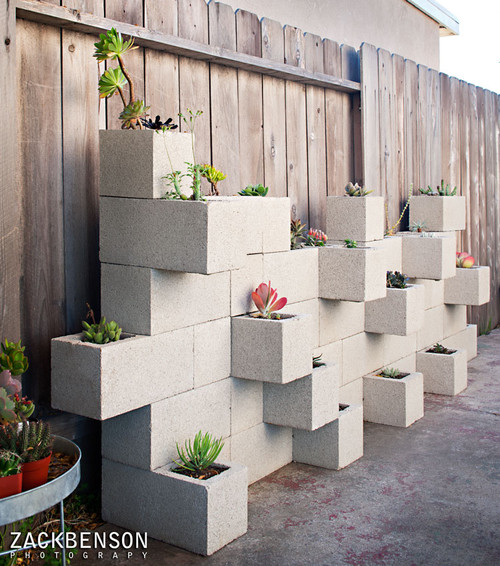 If you love plants, flowers, and succulents, why not create a planter wall using concrete blocks? You can arrange them however you would like and this creates something very unique in your backyard. People will love to check it out!
5. Outdoor furniture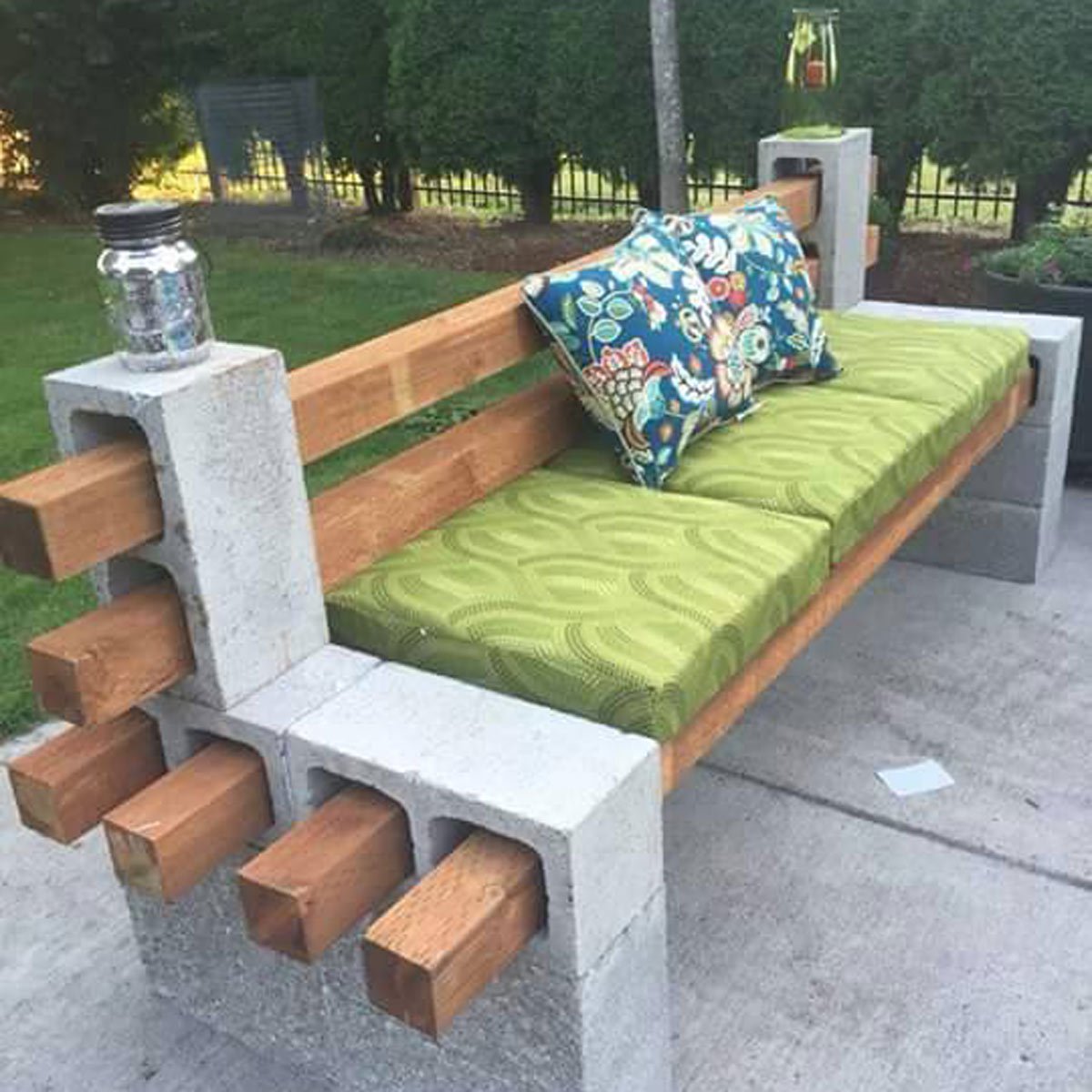 If you want to continue the theme outdoors, you can make tables and seating areas using the concrete blocks. Just use wood beams and pillows to make it a little more comfortable for sitting outdoors.
6. Wine cellar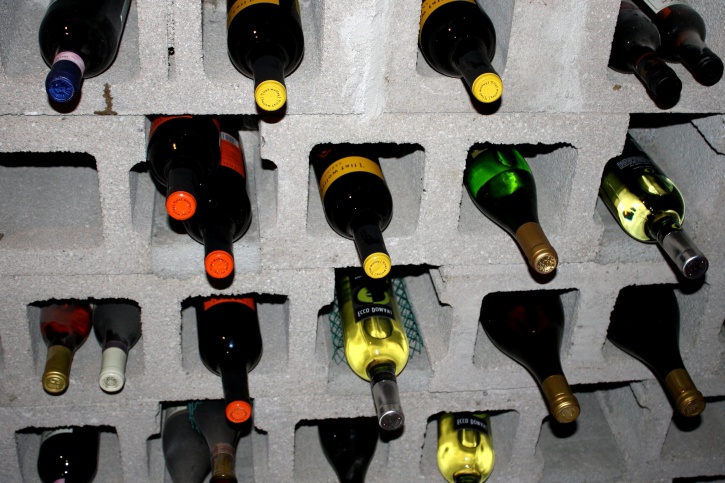 If you love wine and need a spot to store it, try making your own wine cellar with concrete blocks. A wine bottle fits in the hole pretty easily and you can stack as many as you need and increase the amount as you collect more wine.
7. Indoor lighted table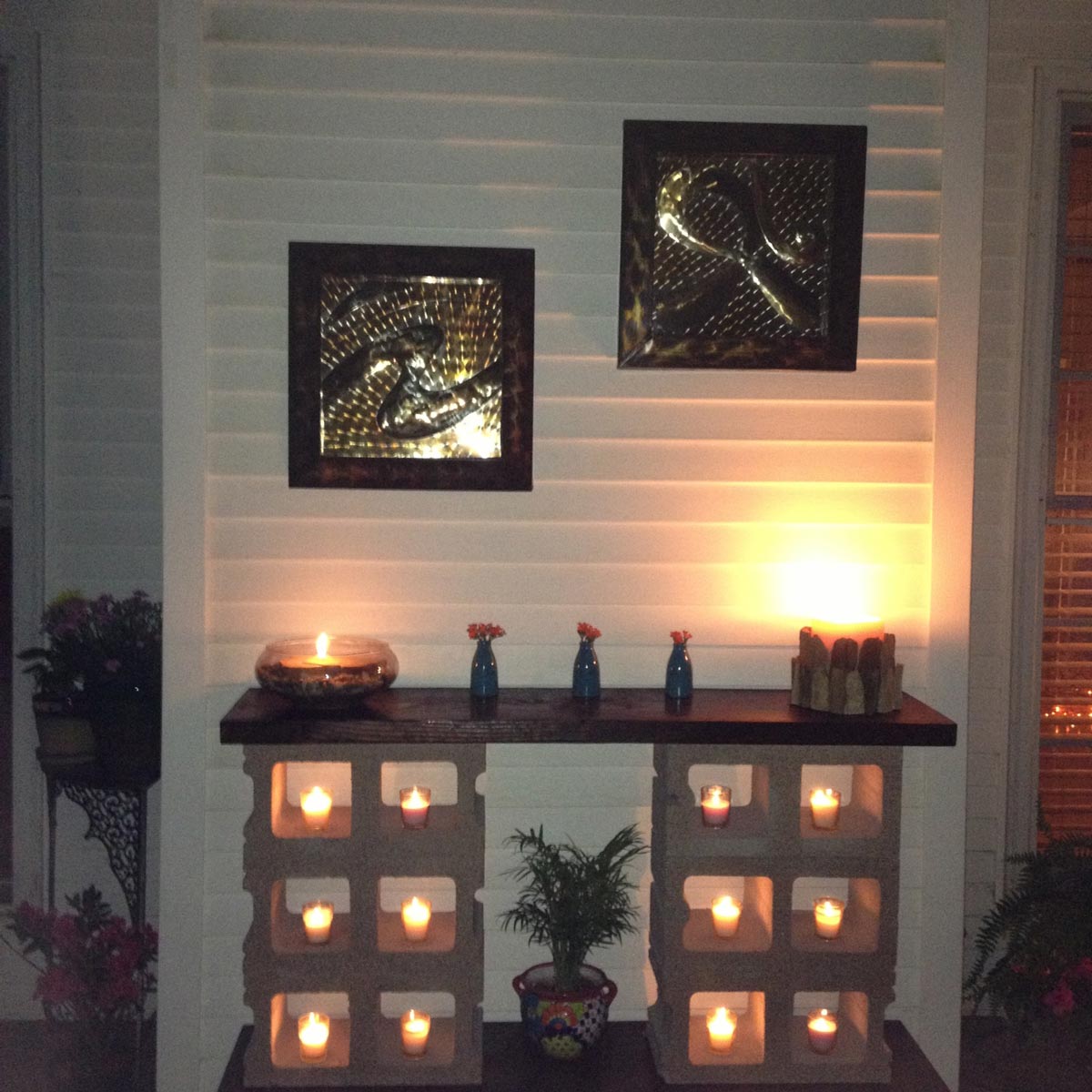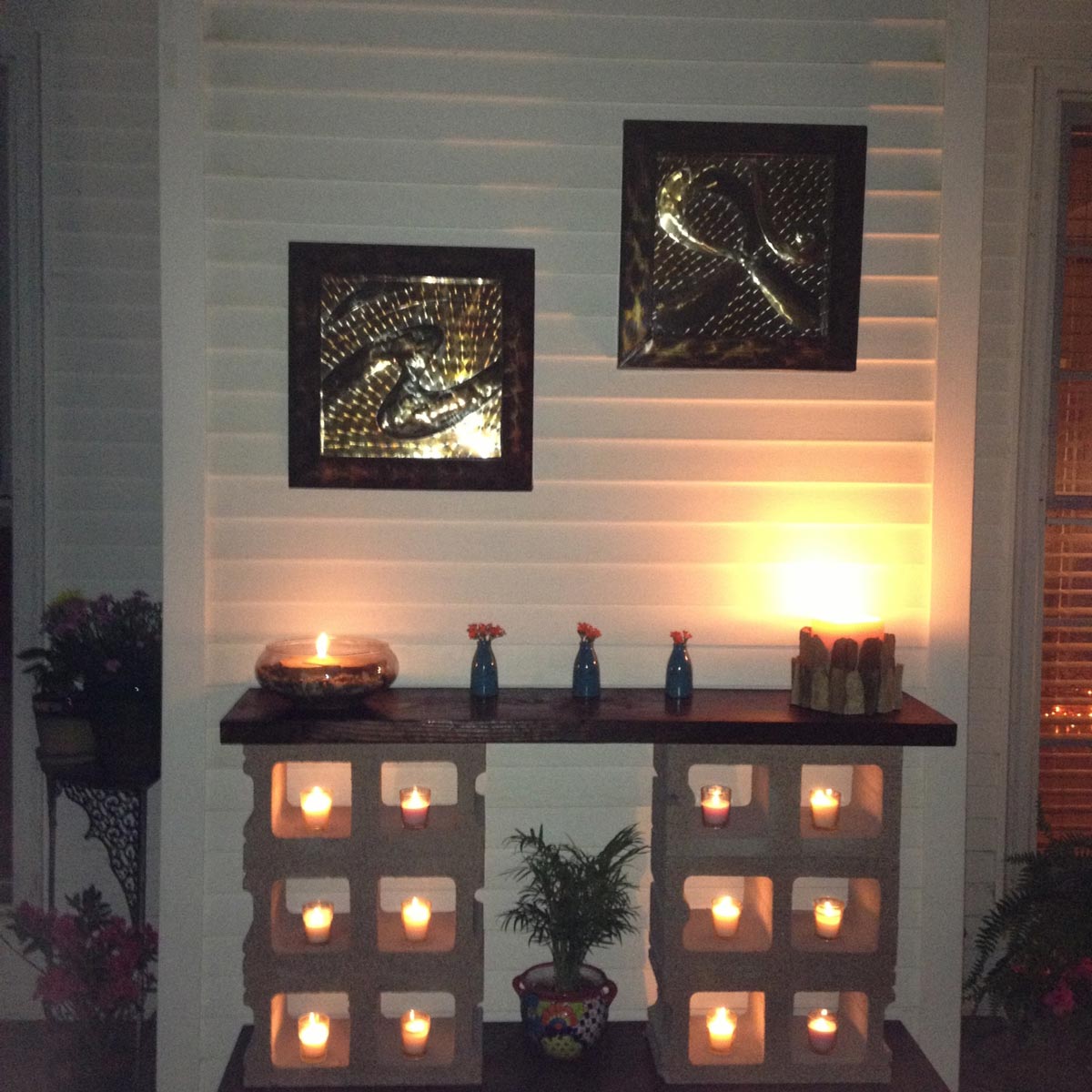 If you want a really neat entryway table, try making one with concrete blocks. Then put tealight candles in each of the openings. This will make your hallway, entryway or room glow. It looks very cozy and inviting!
Do you have any extra concrete blocks from a past project? Do you think you will make any of these DIY projects?
If you enjoyed this article, please SHARE with all of your crafty friends!