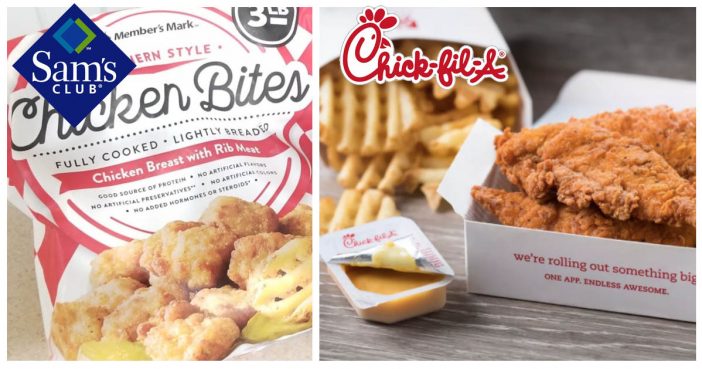 Doesn't it seem like every time you're craving Chick-fil-A nuggets it's a Sunday (aka when all Chick-fil-A's across the country are closed)? Fear no more, because there's a new nugget in town and they allegedly taste just like Chick-fil-A nuggets, right down to the distinctive pickle flavor in the background.
Retail warehouse Sam's Club is selling some frozen chicken nuggets that are perfectly seasoned, breaded and crispy, and have a hint of dill pickle for a little extra zest. Not only that, it only takes 15 minutes to cook up and enjoy at any time or craving of the week!
People have been taking to the Internet to document their experience with these delicious, southern-style nuggets. One of them was Facebook user Danielle Noehl Pollard, who said, "These taste exactly like chick fil a. Sams club for the win!! With a side of homemade Polynesian sauce.. bomb dot com!"
Another Facebook user, Courtney Cook, admittedly doesn't post on Facebook often about these situations, but it needed to be said! "If you're one that can't afford chick fil a or have a big family and chick fil a maybe too much money, this should be your go-to meal. Or if your craving chick fil a on a Sunday Sam's club is always open."
Even Facebook user, Melissa Wooten Abreu, couldn't not rave about these Chick-fil-A replica nuggets. She said, "Where are my Chick-fil-A lovers??? Found these amazing nuggets at Sam's that taste just like Chick-fil-A! Added some Sister Schubert's rolls with a little butter and honey! And poof, Chicken Mini's for the kiddos for breakfast!"
According to Sam's Club members, you can purchase a 3-lb. bag of the Member's Mark Southern Style Chicken Bites for just under $10. Whether you bake them in the oven or heat them up in the microwave, they're bound to make you think of Chick-fil-A.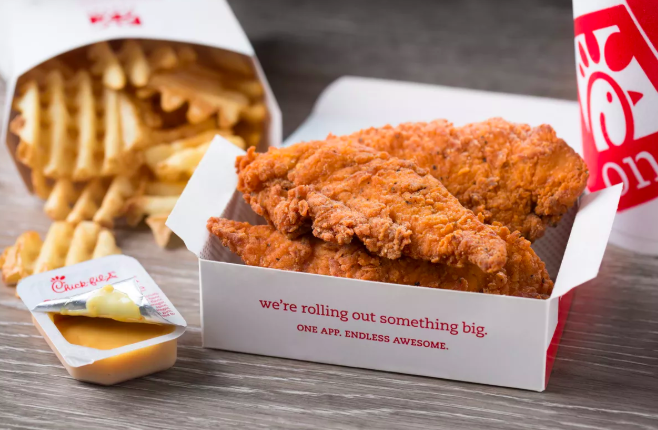 Chick-fil-A is best known for carrying some of the most popular chicken in the market. The company has deemed themselves 'Home of the Original Chicken Sandwich' and understandably so. With a wide array of chicken sandwiches, they also offer breakfast sandwiches, salads, and kids menu items, so there's a little something for everyone!
One reason that Chick-fil-A is so popular amongst every crowd of all ages might be their rewards member's perks. Just a few weeks ago, we reported that Chick-fil-A would be giving away free chicken nuggets throughout the month of September if customers downloaded their Chick-fil-A One membership program app.
However, if you're unable to make it to your local Chick-fil-A you might just have a new, delicious backup!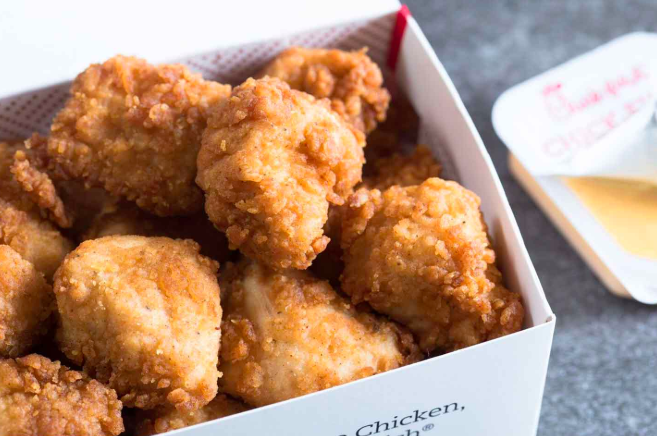 Please SHARE this article to spread the news about Member's Mark Southern Style Chicken Bites!