If you're an avid cooker or baker, you own a Pyrex or five. Pyrex is one of the most popular brands relating to kitchenware. Whether you own a Pyrex in the form of glass, measuring cups, or a casserole dish, many and most households rely on this brand for anything food-based.
The brand has been around for over 100 years and has established itself as a household necessity because of its material. Many of them are strong enough to take on any sort of strenuous heat or be used in laboratories. What consumers may not realize, though, is that any Pyrex products made within the last 20 years or so have been manufactured differently than the original. They are no longer as resistant to temperature changes.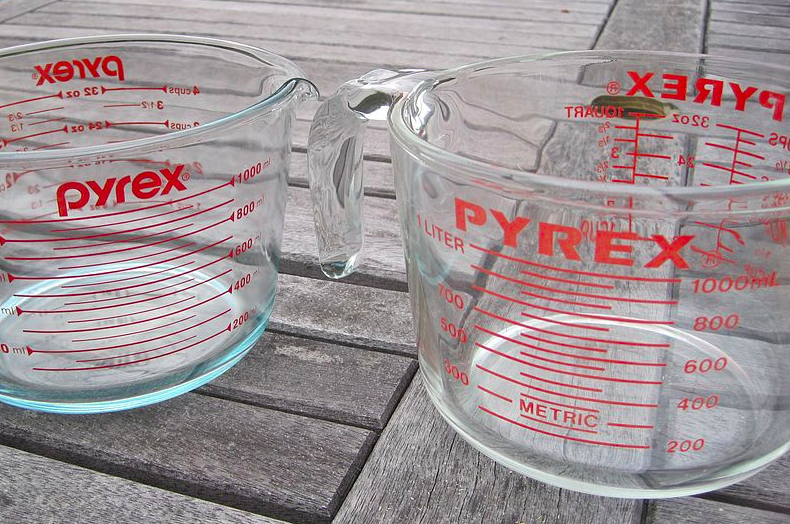 The original material used in the first 90 years of Pyrex's history include that of borosilicate glass, otherwise known as thermal-shock proof. This was established so your Pyrex could go straight from the freezer to the oven and back again if necessary, and it would not break. Pyrex was the go-to brand for ages because of this heat-resistant material that other brands did not have.
It is important to note that Pyrex ever so quietly switched to tempered soda-lime glass in 1998, which is still durable, but definitely not thermal-shock proof. Reports surfaced on this issue due to consumers owning Pyrex products that shattered or exploded due to temperature changes.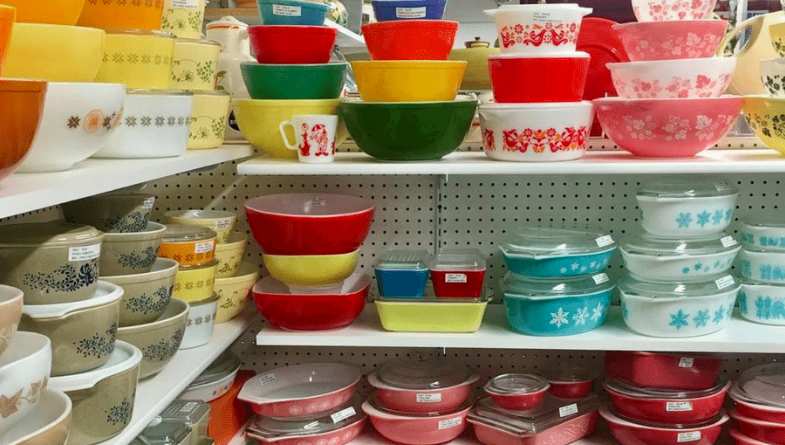 The manufacturing was apparently changed due to an ownership shift over American-manufactured Prex. There are still Pyrex products still made with that same thermal-shock proof borosilicate glass in Europe, and they can, in fact, be purchased. The reason why this is so important is that due to reports of glass shattering and exploding, it could be a hugely dangerous safety hazard for people who often cook amongst differentiating temperatures.
If you're certain (or even uncertain) if your Pyrex is about 20 years old or less, you may want to consider practicing more cautious cooking with your Pyrex. Additionally, you could try looking into purchasing the borosilicate glass Pyrex from Europe to ensure your safety.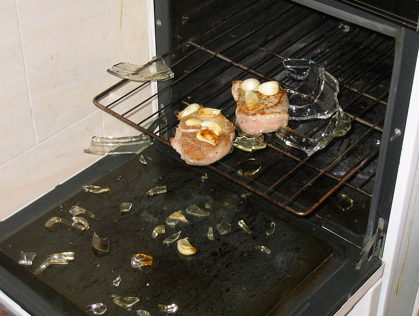 Epicurious recently posted ways to practice safe cooking with your Pyrex to ensure that it doesn't shatter or explode in your oven. The ways you can practice safe cooking with your Pyrex are listed below:
Don't see hot glass dish directly on the metal part of your stove
Don't cook a dry dish in a glass pan
Ensure all oven mitts are dry before handling Pyrex
Don't use glass cookware to reheat dry foods in the microwave
Don't use glass cookware to cook dishes that require high heat
Consider appropriate cooling time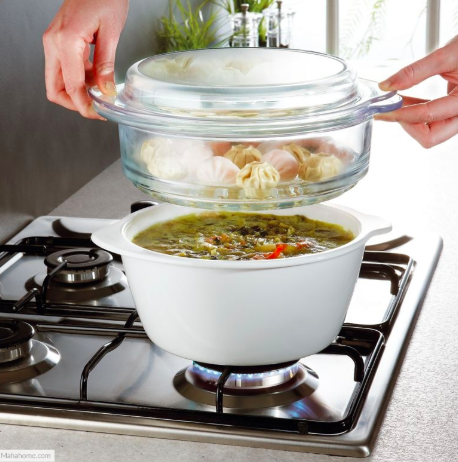 Please SHARE this article to spread awareness about Pyrex!