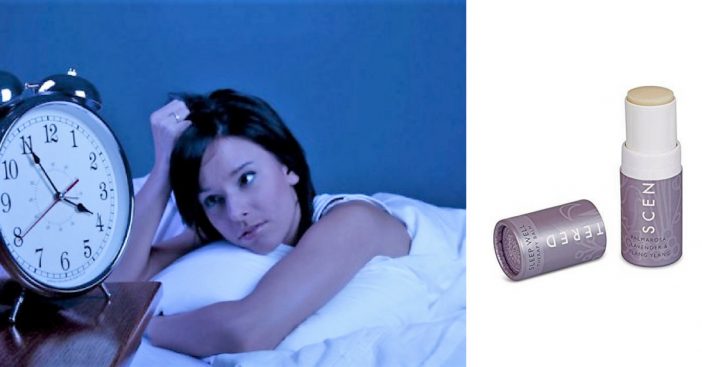 Do you have trouble falling asleep? Do you rely on sleeping pills or do you try a ton of different methods to try to sleep on a normal schedule? It can be hard to fall asleep and stay asleep for most people. Depending on the time of your life and your life circumstances, you might be sleeping better or worse than other times.
If you've tried everything you can to fall asleep, there is probably one thing you haven't tried. Wine might make you fall asleep faster, but it can disrupt your sleep in the long run. Deep breathing techniques, meditation, and yoga can help but it doesn't work for everyone. Reading can help, but watching TV or playing on your phone can disrupt your sleep.
Aromatherapy is really helpful for a lot of different ailments, especially sleep troubles. Lavender is especially amazing for sleep issues. The best part is that there are no side effects.
There is a scent stick that combines Lavender/Ylang Ylang Essential Oils to help you fall asleep faster. Simply rub some of the stick on your pulse points and inhale. You should be sleeping soundly in no time. It is said to smell sweet and calm you down instantly.
There are also essential oil sticks for stress relief and focus too if you need help in those areas as well.
If you also experience anxiety at bedtime that makes it hard to sleep, peppermint essential oils can be helpful too. Peppermint helps with a variety of ailments, including nausea, headaches and any aches and pains that come with anxiety.
If you aren't that into oils, you can try a lavender scented neck pillow. Find one that you can microwave to soothe you to sleep even better. That can also ease any aches and pains that make it hard to fall asleep.
Do you have a hard time sleeping? What are your favorite ways to fall asleep? Do you enjoy using lavender oils or neck wraps?
If you have a hard time sleeping or enjoyed this article, please SHARE with your friends who also have trouble sleeping!