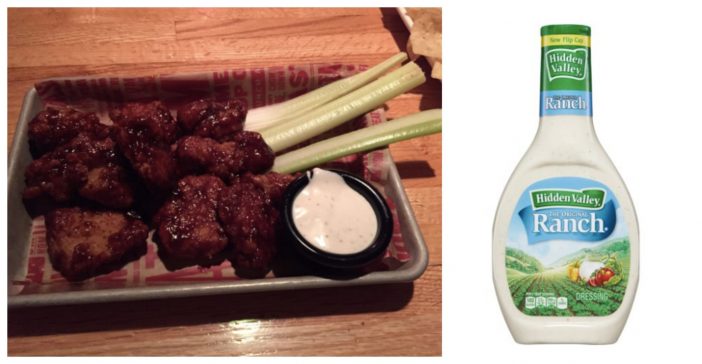 The perfect ranch dressing can be absolutely crucial for foodies everywhere. It reigns supreme as one of the best dressings for salad, but also can be used as a delicious dip for fries and other potato-based products.
Genius Kitchen recently did a full lineup of some of the best ranch dressings on the market and taste tested which one is the #1 best ranch dressing of all time. The brands range from Ken's to Kraft, to Newman's Own. Using Genius Kitchen's Proprietary Deliciousness Ranking on a scale from 1 to 5, professionals critiqued the different dressings blindly. Here we go!
1. Ken's Farmhouse Ranch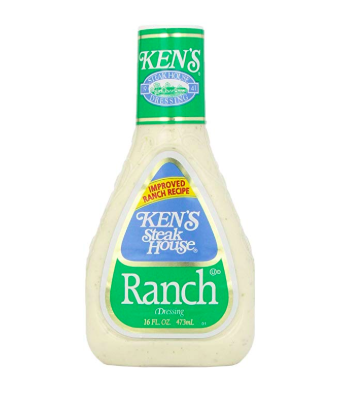 Rating: 1.67 / 5
Professionals feel as though this particular ranch could have been on the thicker side, causing it's lower scale rating. It was definitely more of a veggie platter type of ranch rather than a french fry dipping ranch.
2. Kraft Classic Ranch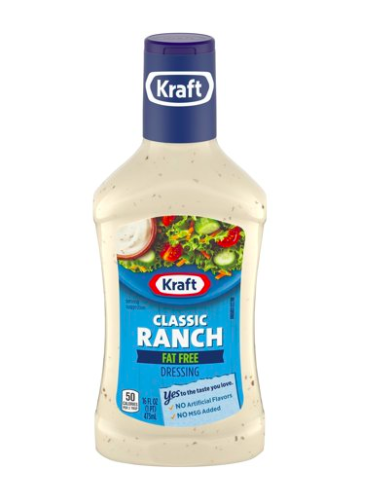 Rating: 3.65 / 5
This was of much higher ranking compared to the previous ranch. The professionals at GK claimed they would even slather this on pizza and it's actually ranked higher than that of Hidden Valley's original ranch.
3. "Just" Ranch
Rating: 2 / 5
"Just" Ranch is a vegan option for those vegans out there who just can't get enough of their ranch. The professional at GK found it to be tangy with hints of black pepper. The vegetarians in the room were the ones who really found the dip appetizing.
4. Sir Kensington's Buffalo Ranch
Rating: 3.75 / 5
According to the team, not only would they continue eating this ranch, but would totally shamelessly lick it clean off the plate. 80% of the team would also put this on pizza and dip other food items into it for an extra zest.
5. Sir Kensington's Pizza Ranch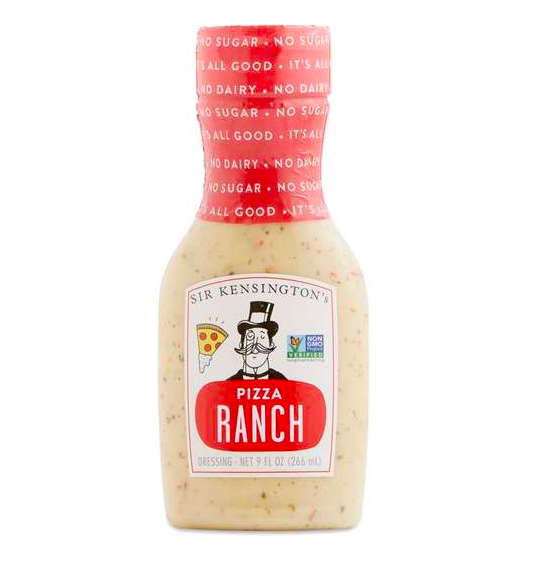 Rating: 0.9 / 5
Ouch! That rating! While this dressing was made to go on pizza, the GK team believe this would be better suited for a Caesar salad, as they thought it was actually Caesar dressing from the first impression. It has a very strong taste of oregano and vinegar for the fans out there.
6. Newman's Own "100% Profits To Charity" Ranch
Rating: 2.15 / 5
This particular ranch dressing is known as a "dessert ranch." It definitely would go best with veggies, but not really any potato-based products, which is why the brand earned the rating that it has.
7. Whataburger Spicy Jalapeno Ranch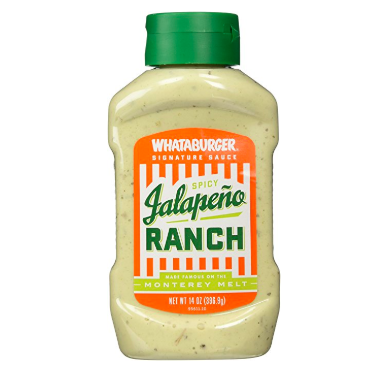 Rating: 3.15 / 5
A majority of the GK team wanted to keep on consuming this zesty, flavorful ranch dressing. It had hints of curry mixed with sour-cream chili, according to the team. They also stated it would go great on pizza.
8. Hidden Valley Ranch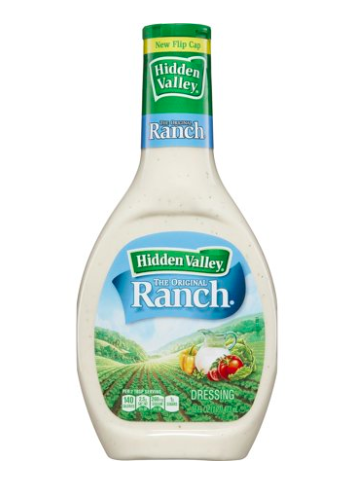 Rating: 3.25 / 5
By the time the team had reached the original Hidden Valley ranch that everyone knows and loves, they had assumed they already tasted it. That's how unoriginal it is compared to the others previously tasted! Still, they enjoyed the creamy, cheesy flavor.
9. Wishbone Ranch
Rating: 3.47 / 5
One of the taste testers claimed that this one was "the only one that tasted like ranch". An absolute classic with a rich, creamy texture, it's no wonder this one had a high rating among the other classic brands.
10. Sir Kensington's Classic Ranch With Avocado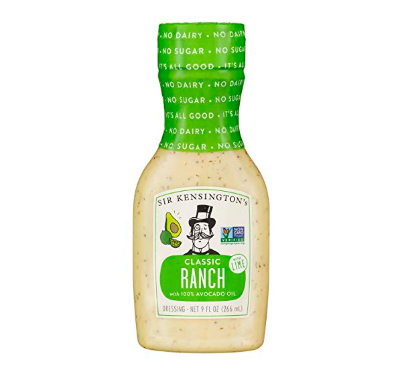 Rating: 0.45 / 5
Oof. Most of the team agreed that this was not really a ranch dressing. It has a hint of lime which makes it better suited for salads, similar to Sir Kensington's Pizza Ranch that tasted like Caesar dressing.
While Hidden Valley and Wishbone might be the backbone of the ranch dressing industry, it's no surprise that Sir Kensington might be giving those brands a run for their money. With its creative, original flavors that give tasters a flavor explosion, it's no wonder that they ranked higher than a traditional ranch dressing. It's also interesting to see the vegan brand, "Just" Ranch, score higher than that of Sir Kensington's avocado flavor. Other classic brands like Ken's Farmhouse scored low enough to question why it's still even a classic.
It comes as a shock to many that Sir Kensington's Buffalo Ranch Dressing is the winner, beating out the classic Hidden Valley, Wishbone, and Kraft brands.
Be sure to SHARE this article if you found this ranch taste test interesting!