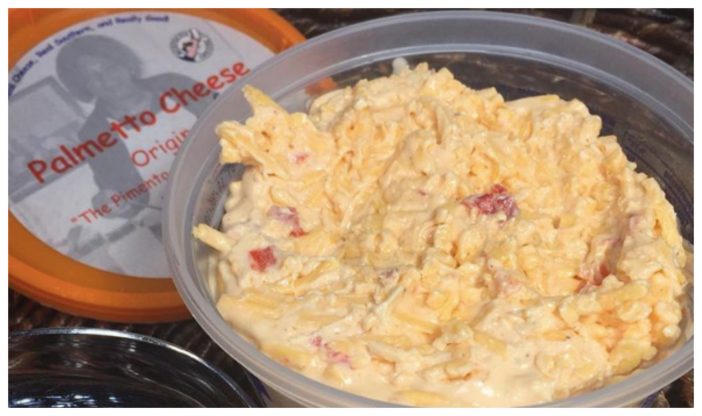 If you're a cheese lover, keep reading. Even if you're not a southerner, you've probably tried or at least heard of pimento cheese. It's a cheddar cheese mixed with a pimento pepper spread, and it's absolutely delicious. You're always better off making it homemade, but if you're looking for an on-the-go cheese, you might want to check your local supermarket for Palmetto Cheese.
Palmetto Cheese apparently dubbed themselves as 'the pimento cheese with soul'. If you're a lover of pimento cheese and looking to spice up your life, this just might be the kick you need! This cheese is sold at over 9,000 grocery stores in 40 states across the country.
https://www.instagram.com/p/BltbQgahD6A/?utm_source=ig_embed&utm_campaign=embed_loading_state_control
One of the cofounders, Sassy Henry, perfected the pimento cheese brand while living in Atlanta. She would serve the spread to friends and family at baseball game tailgates in the mid 1990s. It wasn't until 2003 when she and her husband moved to South Carolina to take over the Sea View Inn. Here, she started serving the spread to guests at the inn and eventually began stocking containers full of it to sell at seafood stores. From that point on, the cheese brand was flourishing and expanding to other locations.
The cheese spread now comes in 3 different flavors- original, with jalapeños, and with bacon!
https://www.instagram.com/p/BlWOKYnhL1z/?utm_source=ig_embed&utm_campaign=embed_loading_state_control
What's interesting about the Palmetto Cheese packaging is the photo of the woman on the front. While you do see a simple logo for the brand, there's a photo of a woman named Vertrella Brown, who was the person who started mass-producing Sassy's brand of cheese. The photo of the original cook for Palmetto Cheese certainly gives off a historic feeling that will be known for years to come.
https://www.instagram.com/p/BmjExvAhKVB/?taken-by=pimentocheese
The official Palmetto Cheese website also features an array of different recipes to try with the cheese spread. The recipes range from cheesy bites to casserole to even cheese ball lollipops! You can check to see if your local grocery store carries Palmetto Cheese here.
https://www.instagram.com/p/BlJP8uJhrWJ/?taken-by=pimentocheese
Are you feeling inspired by this tasty southern treat? Be sure to SHARE this article with your friends and make your own batch of homemade Palmetto Cheese today!