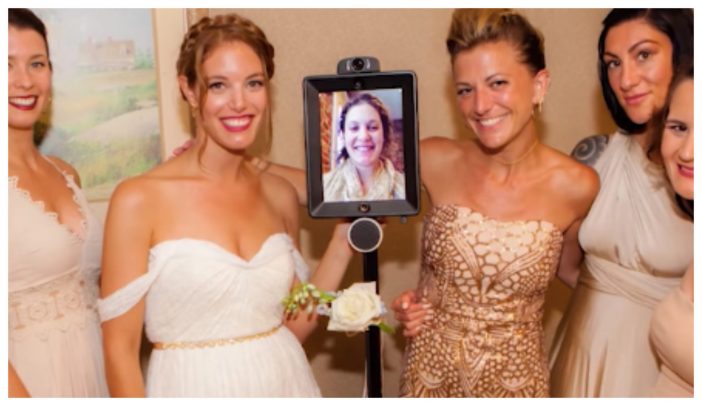 Anna Halperin-Salmon was super excited to get married, and even more excited to have her older sister as her maid of honor. There was only one issue. Her older sister, Elizabeth Dubow, was expecting a child near her sister's wedding day and would not be present for the wedding or reception. But that didn't stop her from figuring out a way to be there for her younger sister's special day.
Dubow managed to walk down the aisle, deliver her maid of honor speech at the reception, and break it down on the dance floor with everyone. How? Via iPad on a Segway. Dubow's dedication to her sister's big day is truly inspiring.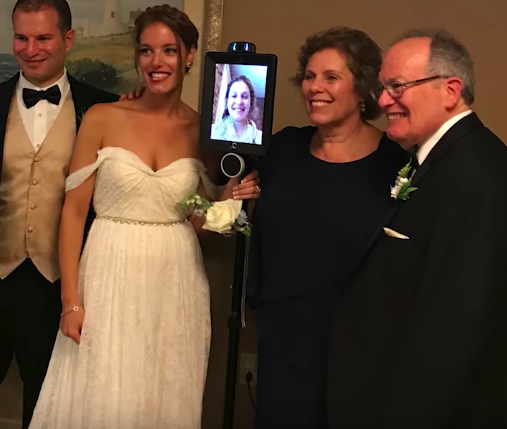 Dubow shared her thoughts on the initial scare with the Good Morning America team, saying, "Anna was amazing and didn't get mad at me at all, but I think anyone would get upset. We were trying to brainstorm on how [I could] be a part of it." Apparently, some of Dubow's friends gave her the idea to attach an iPad to a Segway after seeing something similar on the television show, The Big Bang Theory.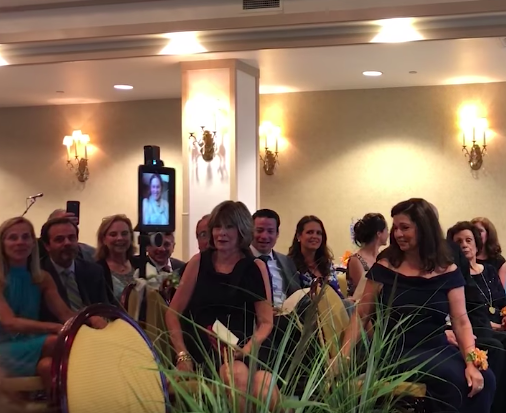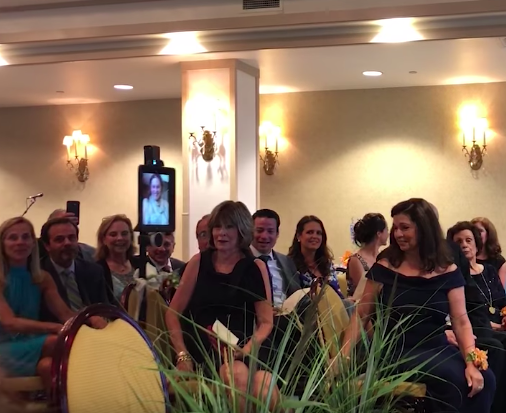 Halperin-Salmon also shared some thoughts about the big day, recalling it as one of the most memorable. "[The robot] arrived right before the rehearsal dinner. She was rolling around, mingling with everyone, taking pictures … it was hilarious. It really made our day so memorable." Her now-husband, Ian Salmon, said his guests got a huge kick out of the "robot" idea. Pretty much everyone loved it and thought it was super creative. They also got to meet the new baby, named Corina!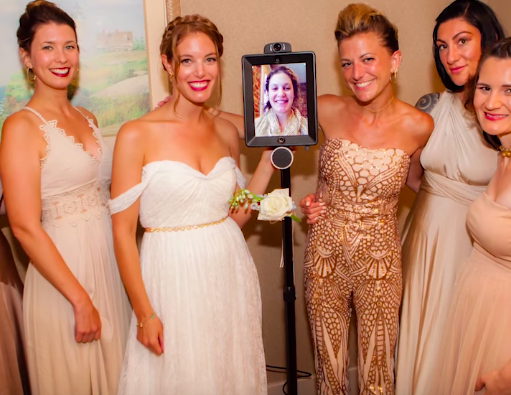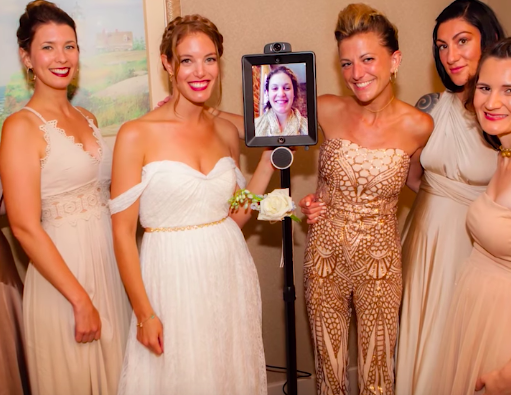 Good Morning America earned some insight from the new husband on the big wedding day. He said, "Elizabeth means so much to my wife as a sister and I know there was a lot of fear of what would happen. It really felt like she was there the whole day. It was unbelievable."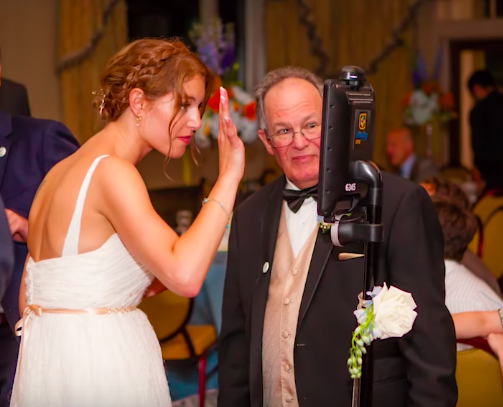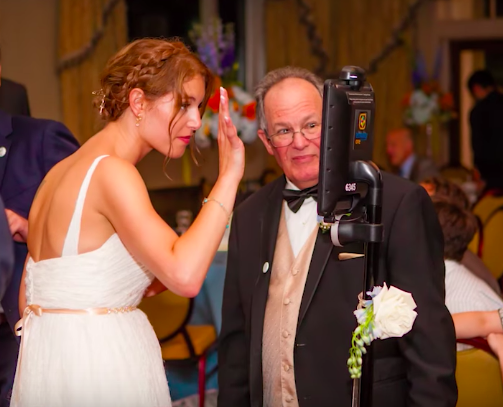 The newlyweds are planning to relocate to Denver, so they'll be closer to their family and their new niece! We wish them nothing but the best.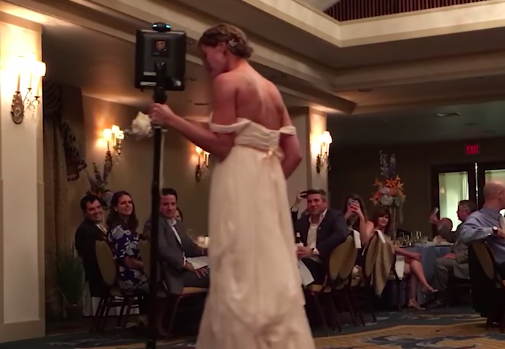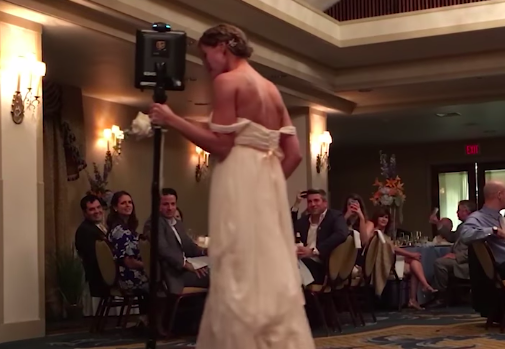 Be sure to SHARE this article if you loved this heartwarming story.