Iconic music legend Aretha Franklin has died at the age of 76 after years of health complications. She passed away while surrounded by family. Franklin had previously battled cancer as well as other health problems related to her weight. In 2017, she had stated it would be her last year performing as she occasionally canceled shows due to medical issues.
According to NBC News, Aretha Franklin died in her home in Detroit on Thursday, August 16, 2018. Franklin was hospitalized at a medical center in Detroit on Sunday, August 12th after spending a week in hospice care. She was reported as being in 'gravely ill' condition and family members were preparing for the worst and saying their goodbyes.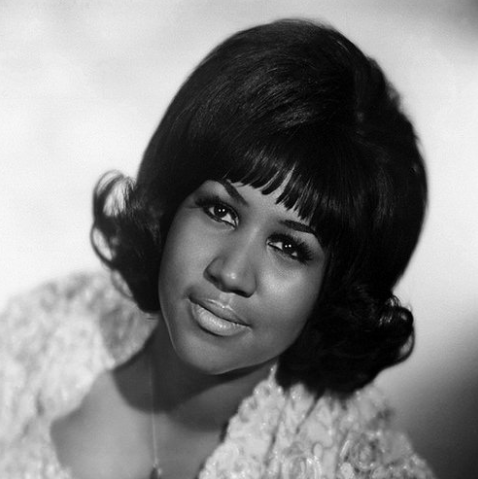 "In one of the darkest moments of our lives, we are not able to find the appropriate words to express the pain in our heart. We have lost the matriarch and rock of our family. The love she had for her children, grandchildren, nieces, nephews, and cousins knew no bounds," Franklin's family said.
"We have been deeply touched by the incredible outpouring of love and support we have received from close friends, supporters and fans all around the world. Thank you for your compassion and prayers. We have felt your love for Aretha and it brings us comfort to know that her legacy will live on. As we grieve, we ask that you respect our privacy during this difficult time."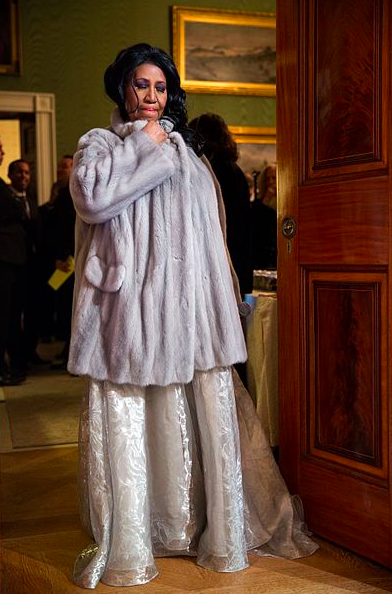 Aretha Louise Franklin was born on March 25th, 1942 in Memphis, TN. While her father was a preacher, her mother was an accomplished piano player and vocalist. This helped pave the way for Franklin to become well-versed in the arts herself. Franklin's mother died when she was just ten years old, and this inspired Franklin to learn piano during her time of mourning. Additionally, she began to sing solos at the church her father preached at.
Franklin spent a good portion of her beginning managed by her father singing Gospel tunes. When she turned 18, she aspired to record pop music and produced a two-song demo that was brought to the attention of Columbia Records. She was officially signed by the record label in 1960. The first album released by Columbia Records starring Franklin was called Aretha: With The Ray Bryant Combo. The album featured her first single to chart on the Billboard Hot 100, "Won't Be Long." By 1965, she reached the top ten R&B chart with her song "Runnin' Out Of Fools." By the mid-1960s, Franklin was netting about $100,000.
Franklin eventually ended her contract with Columbia Records and went on to sign with Atlantic Records. Her debut Atlantic Records album I Never Loved a Man the Way I Love You went gold and she won her first two Grammy awards in 1968. By 1975, Franklin was releasing hit after hit that topped the charts, ranging from #1 to #40 on the R&B charts. She truly became a commercial success.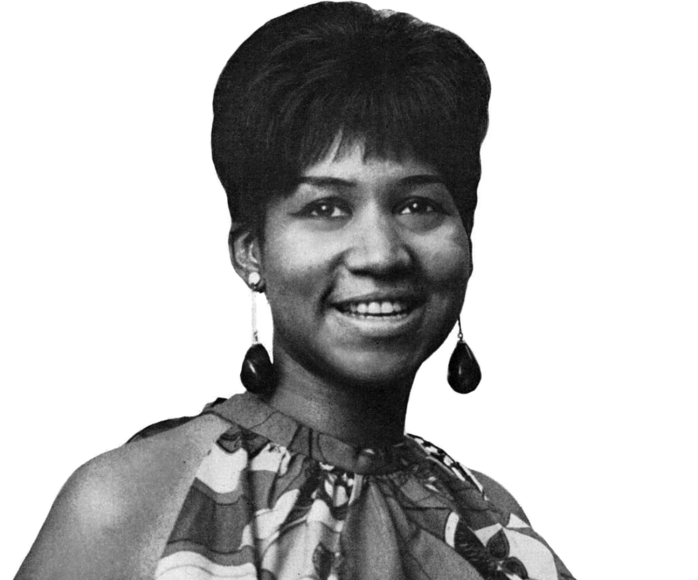 By 1980, she left Atlantic Records and signed with Arista Records. During this time, she began including some more Gospel hits in her albums. She continued to have success with these albums and songs, though a chart-topper hit became few and far between later on in her life. As of 2014, she was signed under RCA Records and being featured as a performer at a number of concerts. In 2014, Franklin became the first woman to have 100 songs on Billboard's Hot 100 R&B/Hip-Hop Songs chart with her stunning cover of Adele's "Rolling In The Deep." The most notable songs of her carer include "(You Make Me Feel Like) A Natural Woman" and "Respect."
Franklin was no stranger to encountering health issues over the years. In 1974, she lost 40 pounds on a crash diet. She ventured on this diet once more in the 1990s after she had gained all of it back, causing her weight to rapidly fluctuate through the years. She was also a former chain smoker and quit in 1992, but additionally struggled with alcoholism. In 2010, she canceled a number of shows due to having surgery for an unknown reason. This continued all throughout her later life and in 2017, she told her audience to "keep her in their prayers."
Franklin is survived by her children, Ted White Jr, Clarence Franklin, Kecalf Cunningham, and Edward Franklin.
Here's a beautiful performance from 2015.
Funeral arrangements for Aretha Franklin will be announced in the coming days, per the statement made by her family.
Aretha Franklin was one of the last living legends in the music industry. May she rest in peace. Please SHARE this news with your friends to honor her memory!