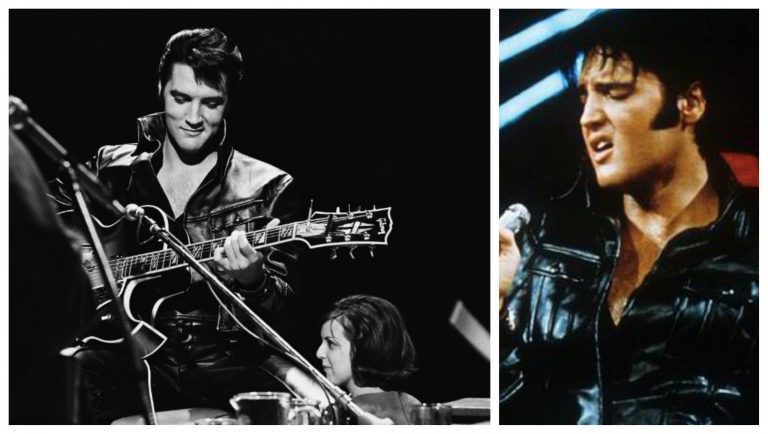 A very special Elvis '68 Comeback Special is being aired in theaters on August 16th and August 20th. If you're a fan of the King of Rock you won't want to miss out on this special opportunity! The Elvis '68 Comeback Special stars Elvis Presley himself, originally aired on December 3, 1968. This performance marked Elvis's return to live performance and re-launch of his singing career.
The special will include not only the legendary television performance but also an inside look at the making of the special. It features an exclusive walkthrough of NBC studios with insights from the director and producer and others who were influenced by Elvis.
View this post on Instagram
The owner of Elvis Presley Enterprises, Authentic Brands Group, shared their thoughts and statements about the release of the big-screen film. According to Rolling Stone, they said, "ABG is recognized as a global leader in the brand space and the company's commitment to creating immersive brand experiences aligns perfectly with Fathom's dedication to providing our audiences with exclusive, interactive and memorable cinema events. We look forward to working together on many exciting projects for cinema audiences worldwide, beginning with this rare concert experience for Elvis fans."
View this post on Instagram
The reason why Elvis had taken a break from live performances back in the '60s was due to his focus on starring in films. The last known movie he was in, according to his IMDb, was Change of Habit in 1969. He did three movies that year. The comeback performance ended up being Elvis's most iconic performance to date.
The '68 performance featured a nervous Elvis, dressed in a slick, black leather jumpsuit. The performance itself was actually a sit-down show and was pretty laid back. He played some of his early hits from the '50s that he would normally play with his backing band. According to backing drummer D.J. Fontana, he remembers how nervous Elvis was to be back in the public eye.
"Elvis was hardly ever nervous–but he was then," Fontana recalled, "We played a couple of songs, and it got loose after a while, and it turned out fine. He just had been out of the public eye for a long time."
Tickets to the limited-time screenings can be purchased here. Check out this clip below of Elvis singing his hit song "Heartbreak Hotel" during that iconic '68 performance!
Be sure to SHARE this article if you're excited to see the Elvis '68 Comeback Special!