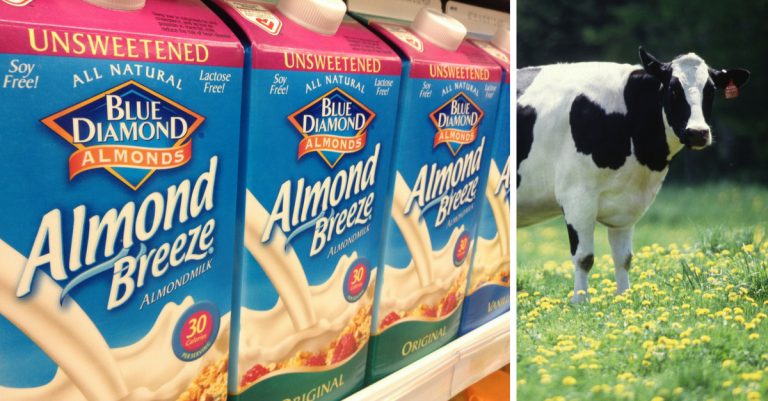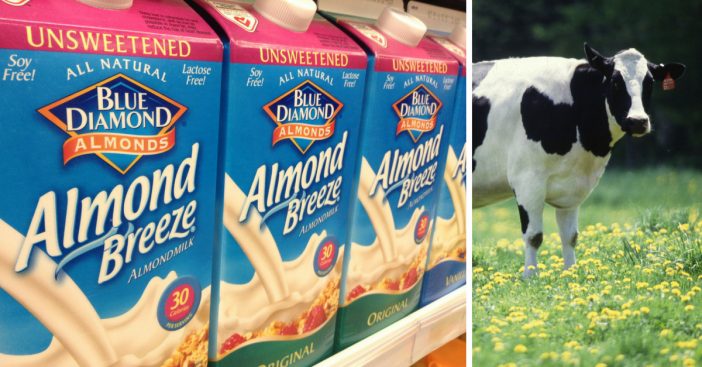 A type of Blue Diamond almond milk has been recalled because it may contain dairy. The parent company of Blue Diamond, HP Hood, recalled half-gallon cartons of refrigerated Vanilla Almond Breeze. This is because it may contain cow's milk.
This is an issue for those allergic to dairy products or those who choose not to drink or eat any dairy. This could be a serious problem for anyone with a severe allergy or sensitivity to cow's milk. If you have this product in your home, discard immediately if you might have a reaction to it.
There has been one report of an allergic reaction from the product but they did not need medical treatment and did not go to the hospital.
The milk is perfectly safe to drink, but if you have any allergies to dairy or if you are a vegan, you should return or throw out the product. It is estimated that 145,254 cartons were shipped to 28 states. The cartons affected will have a use-by date of September 2, 2018.
These states were affected by the recall: Connecticut, New York, Virginia, Florida, Texas, Illinois, Maryland, Pennsylvania, New Jersey, Missouri, Mississippi, Alabama, Arkansas, Michigan, Georgia, Iowa, Kentucky, Indiana, Louisiana, Maine, Nebraska, Minnesota, North Carolina, Ohio, Oklahoma, South Carolina, Tennessee, and Wisconsin. Is your state on this list?
Almond milk is made from combining ground almonds with water. You can find many different versions and even different flavors, like the recalled vanilla flavor. It is normally a great choice for those who need to eat dairy free or choose to avoid dairy.
Do you drink Blue Diamond Almond milk? Were you affected by this recall because you are a vegan or stay away from dairy products?
Please SHARE with your friends, especially if they are allergic or sensitive to dairy or if they are a vegan! They will surely thank you!