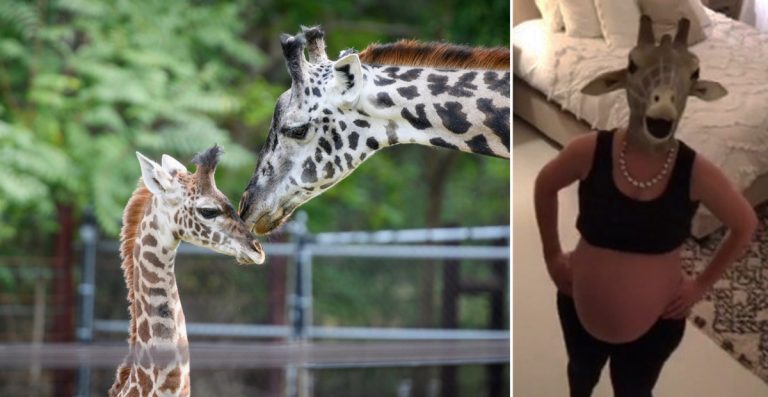 If you were obsessed with the giraffe live stream video, there will soon be another one! If you were anxiously awaiting the giraffe calf, you have the chance to do it all over again. The famous giraffe, April, is pregnant again! Last spring she gave birth to her fourth baby. It was a boy named Tajiri.
It was announced today, Wednesday, July 25, 2018, that April is pregnant again. April's last male partner, Oliver, is the father once again. They did not release the official birth date but they did say the calf will be born sometime around March 2019.
https://www.instagram.com/p/Blp-IEYg-8t/?taken-by=aprilthegiraffe.aap
We won't know if the calf is a male or a female until it is born. What do you think it will be? The giraffe live stream is back up so you can check in on April any time you want! Find the link to the live stream below.
April is currently 17 years old and has four other children. Many giraffes live to be in their late twenties. They determined that April was pregnant again by collecting samples of her poop, freezing it and sending it for testing after 30 days. Did you know this is how they determine if a giraffe is pregnant and how far along they are?
Tajiri "Taj" is now 10 feet tall! He was born on April 15, 2017, and has heart shapes in his patterns. April, Oliver, and Tajiri reside at the Animal Adventure Park in Harpursville, NY. Anyone around the world can tune in to the giraffe cam. Watch it here on Youtube.
Are you excited that April is having another baby? Will you be watching the live stream video? Or do you not get the hype about a giraffe?
Please SHARE if you are excited about another adorable giraffe baby from everyone's favorite giraffe, April!