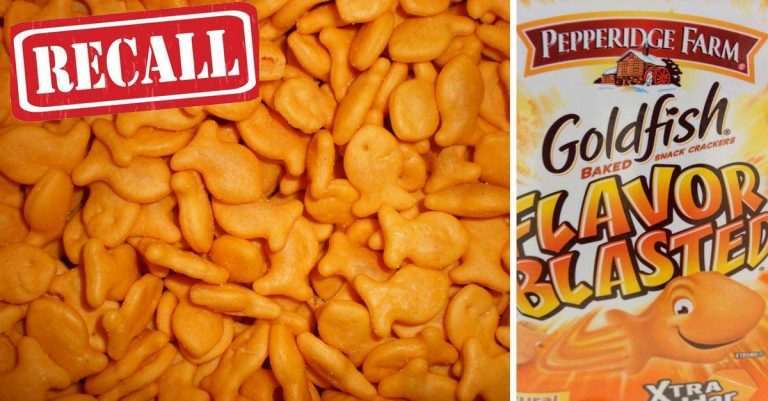 There is another cracker recall this week. This time from Pepperidge Farm. Four different kinds of Goldfish Crackers are recalled due to a Salmonella risk. This may be due to the same kind of whey powder that made Ritz Crackers also do a voluntary recall.
The whey powder is used in a seasoning in four different flavors of Goldfish Crackers. Pepperidge Farms initiated an investigation and are recalling the products out of caution in the United States. No illnesses have been reported.
The four products you should throw away immediately are Flavor Blasted Xtra Cheddar, Flavor Blasted Sour Cream & Onion, Goldfish Baked with Whole Grain Xtra Cheddar, and Goldfish Mix Xtra Cheddar + Pretzel. They also offer a reimbursement on their website if you have purchased any of these flavors.
If you are infected with Salmonella you may experience vomiting, diarrhea, fever and abdominal cramps 12 to 72 hours after you are infected.
It usually lasts about a week and most recover without treatment, however the very young, the elderly and those with weakened immune systems are at risk for death.
Are you surprised about another recall on crackers? Do you have any of these in your home right now?
Please SHARE with your family and friends to alert them of this risk so they can stay healthy!