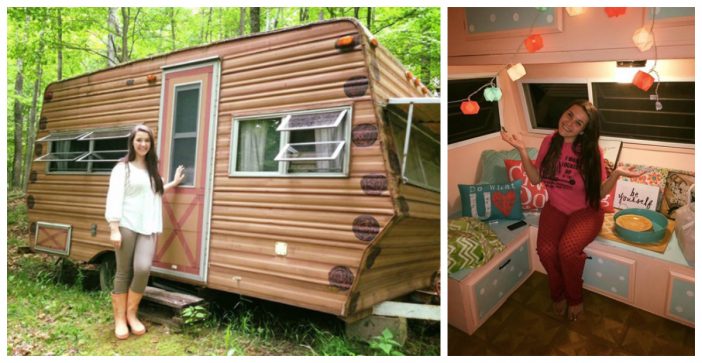 A 14-year-old teenage girl named Ellie Yeater just finished up a project that she took on with her own bare hands. After she purchased an old, 1974 camper, they decided it needed to be fixed up desperately. So, Ellie spent many hot summer nights working on the camper and turning it into a "glamper."
Every inch of the transformed camper is covered in cozy accents, inspirational messages, and bright colors. The camper itself was $200, and she had to drop even more money to give the camper a much-needed makeover. But with that, paired with hard work, the final product is absolutely stunning.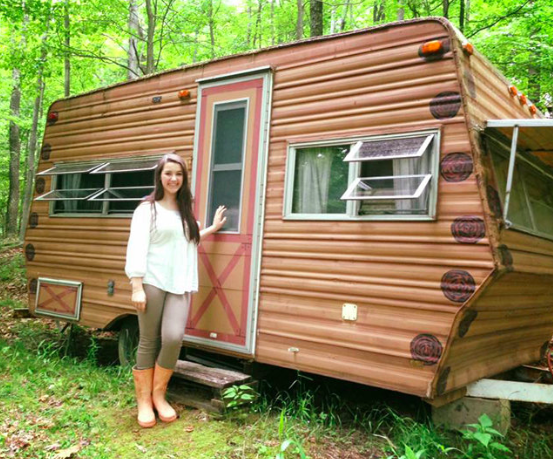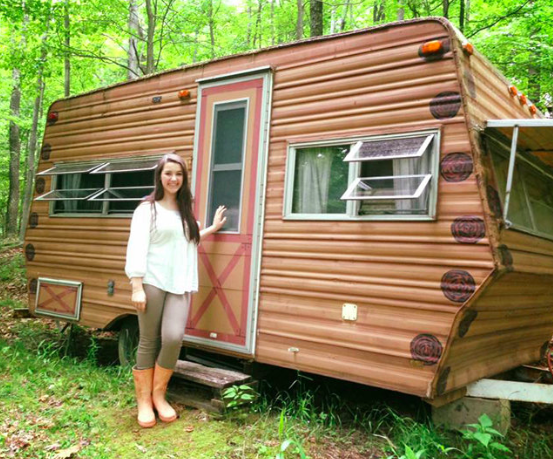 While most teens are relaxing during the summer at home or are on vacations with their families, Ellie bought her own aged camper and got to work immediately. She made it entirely her own, and now it's an adorable hang-out space that all her friends unarguably envy!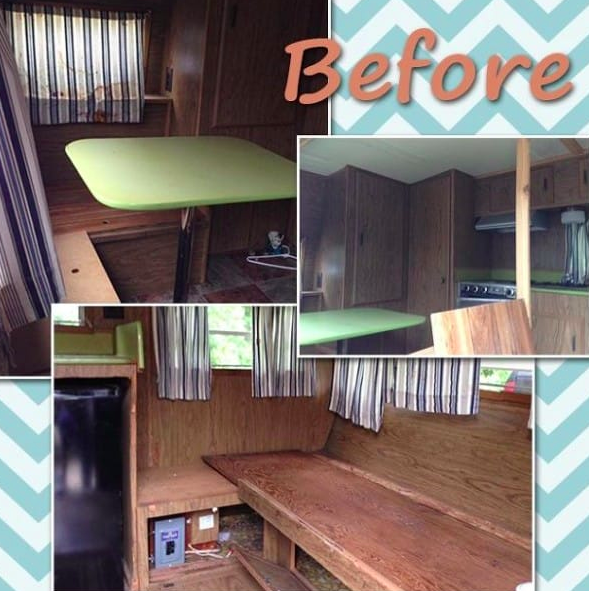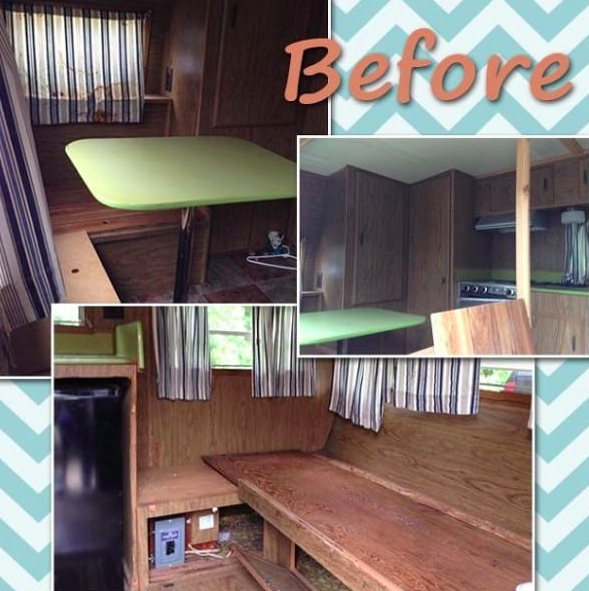 The original aged camper had an old floor and wooden paneling. Ellie completely gutted the original accoutrements and completely started working from scratch. All flooring and amenities were removed and replaced before the decorating began.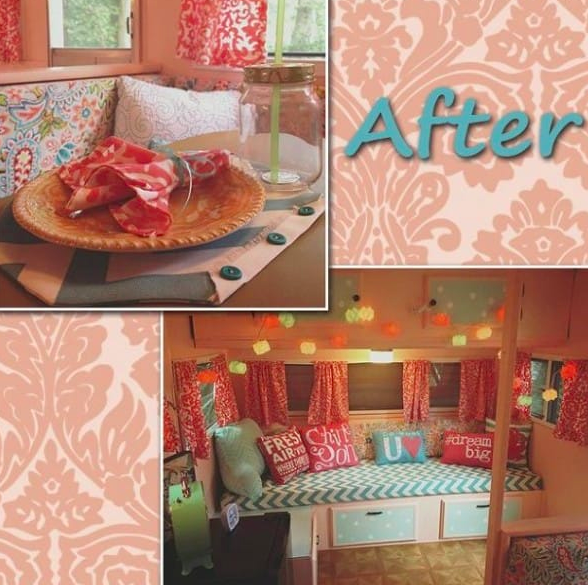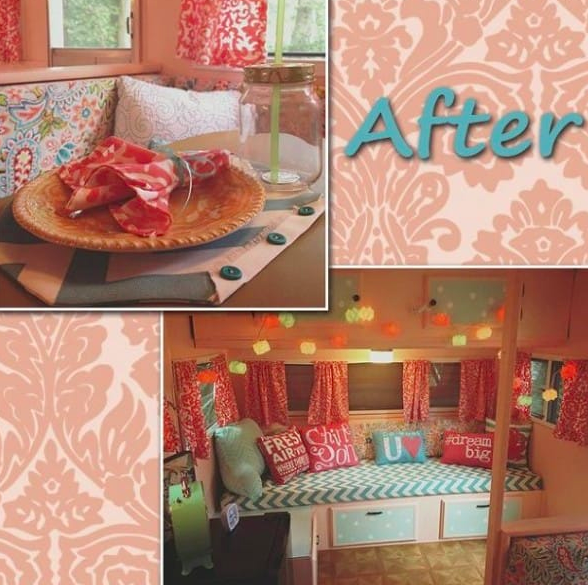 In addition, both her dad and grandfather who are the perfect partners for this type of project helped out. They pretty much let her do all the work, but gave her helpful tips on how to break everything down and rebuild it properly.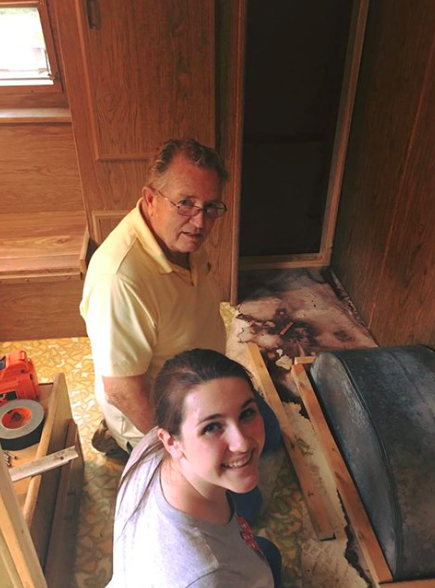 The exterior portion of the camper was painted a light blue color called mystic sea. However, the entire interior was painted pink aside from pops of light blue along the nooks and crannies of the camper. Next, she installed hard wood tiles along the floor to cover up the outdated green/yellow pattern.
Once all of the refurbishings were complete, she began adding some cute accessories to the interior. Her grandmother even helped her by adding some curtains and little napkins! The final product looked completely different from what it used to be, and it's absolutely adorable. It's complete with customized cushions, pillows, hanging lights, and more!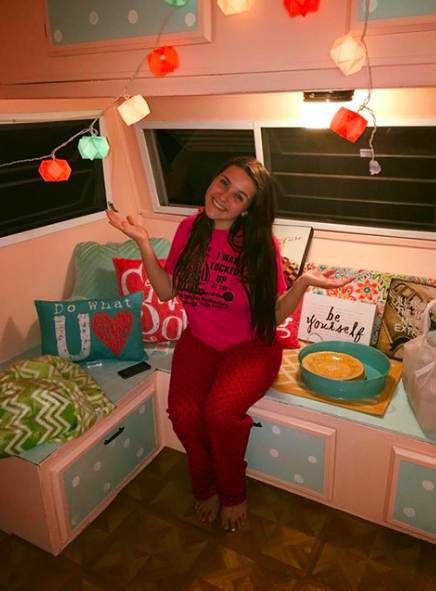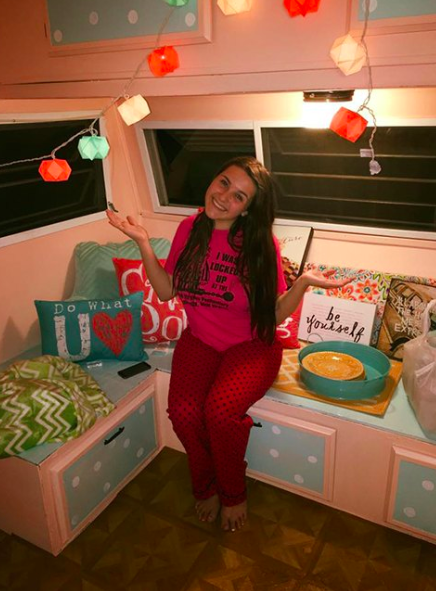 This is the without a doubt the ultimate hangout spot for any summer. Be sure to SHARE this article if you loved hearing about this creative project!
If you enjoyed that, watch this cool video 🙂
Incredible and Amazing Modern Chandeliers -Pendant Lamp- 2020 Dream Home Decoration