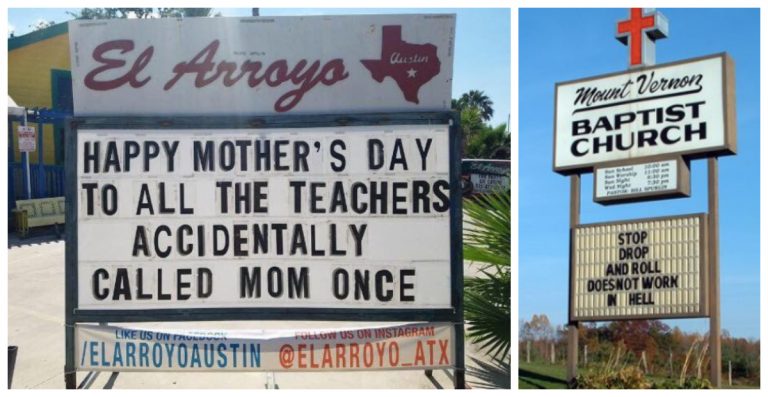 Signs are everywhere, dictating what's going on in the area and allowing us to be alert enough to adapt to our surroundings. However, there are some signs that just didn't make the cut for being a sign of awareness. More like a sign of comedy!
They don't even have to be street signs. Pretty much anywhere you go, you'll find a poster or marquee dictating awareness of some sort. These can be found at stores, movie theaters, even churches. Here are some of the funniest signs you've ever seen.
1. "German School"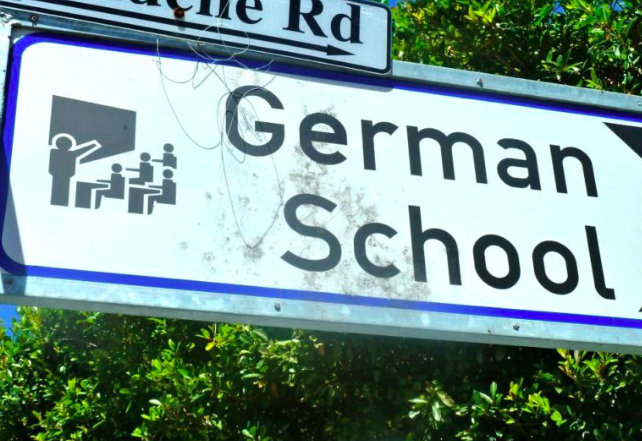 They definitely should've chosen a different graphic for this one. What are they teaching our kids these days?
2. "Happy Mother's Day"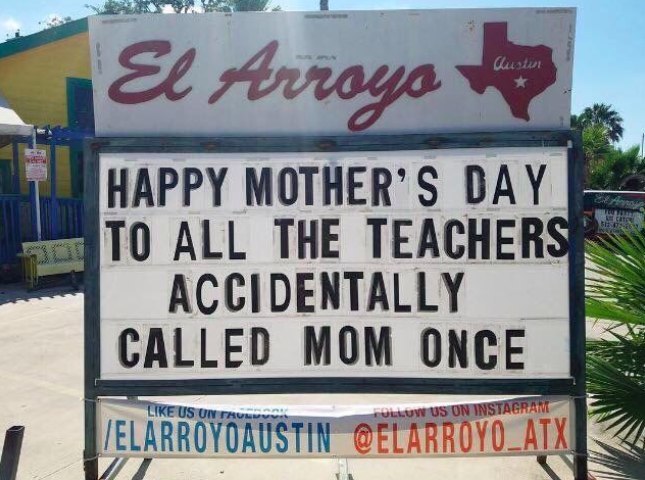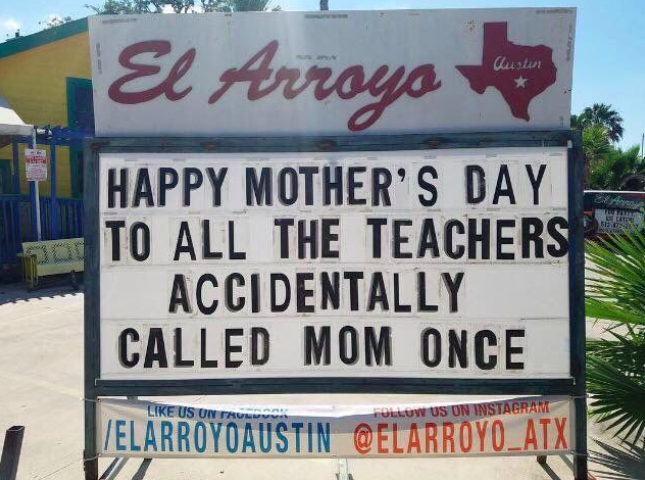 We all called our teachers "mom" at least once per year. We'll never live it down.
3. "Resistance is futile"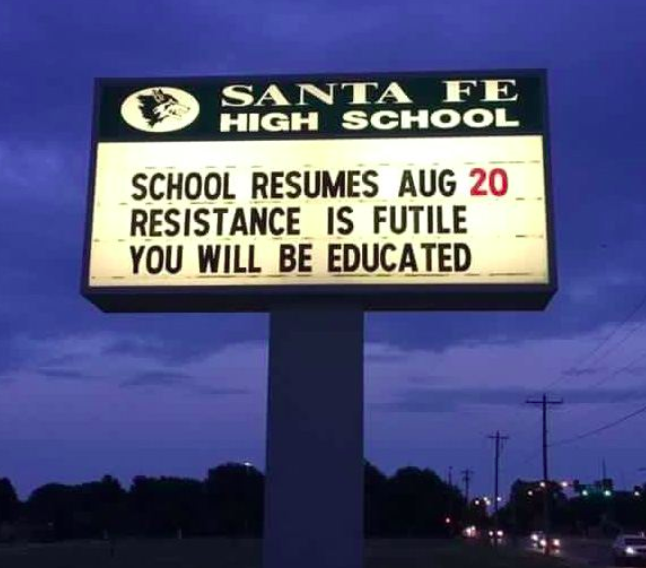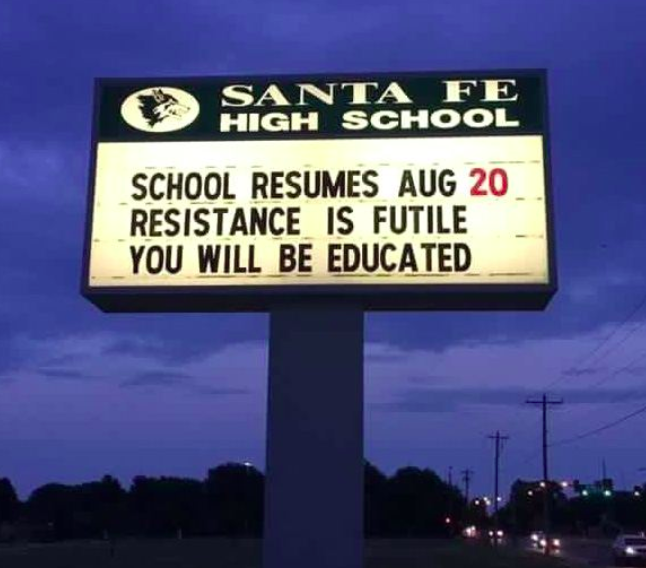 There's no ifs, ands, or buts about it. Education is mandatory at Santa Fe High School!
4. "Spring Break"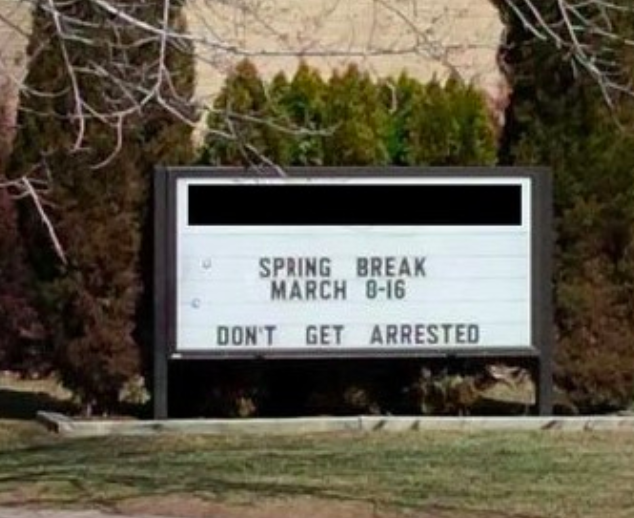 It would probably be wise to not get arrested on Spring Break. You still have to go back to school, ya know. Crazy kids.
5. "School for the Deaf"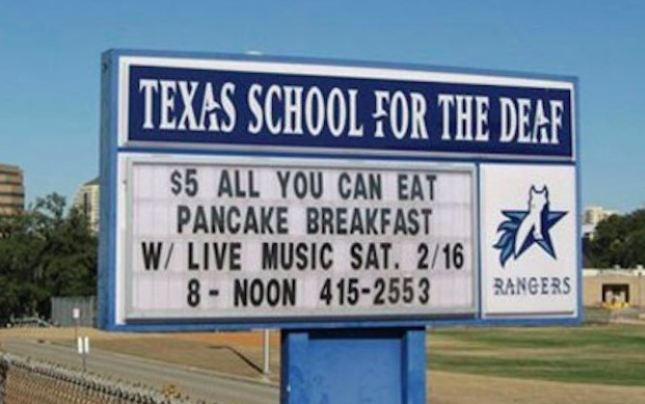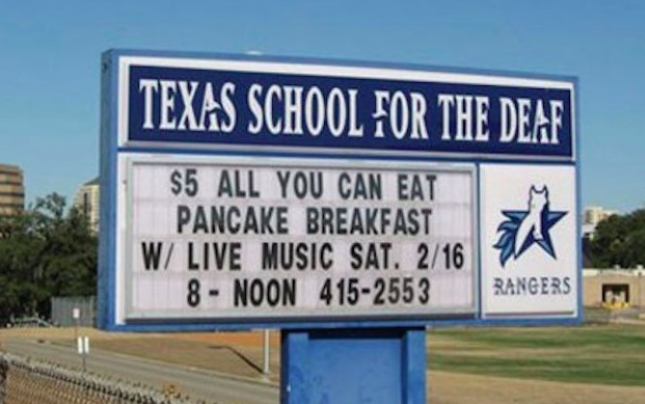 Unless there's going to be an interpreter present, live music at a school for the deaf just makes no sense.
6. "Spelling Is Kewl"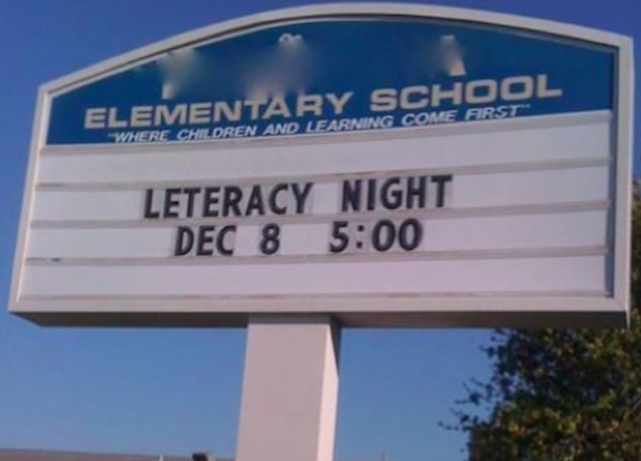 Leteracy Night, where grammar doesn't matter!
7. "School Supplies"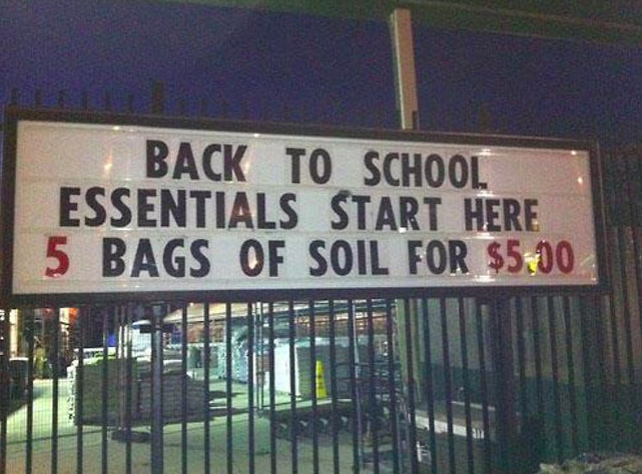 Yes, because when we go back to school, the first thing on our list is all the soil we can get. God forbid we run out.
8. "God Bless"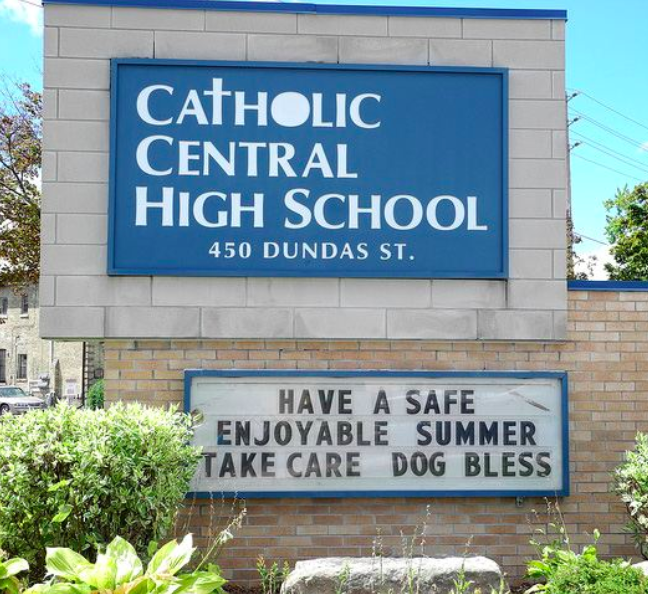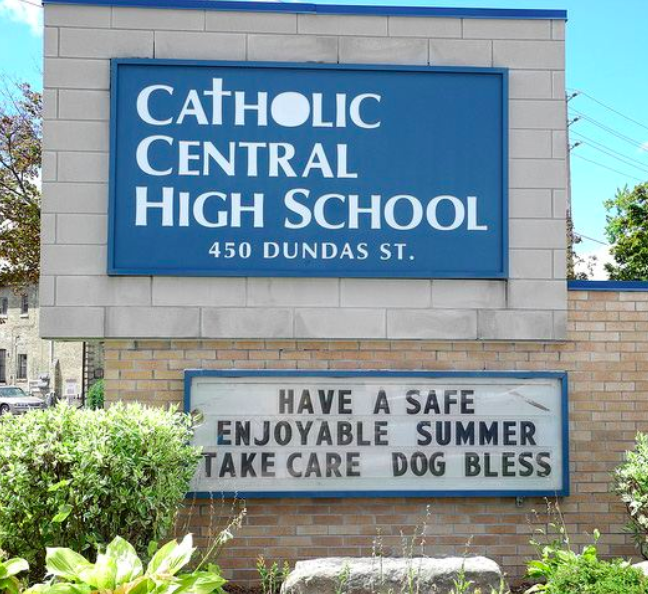 This may be a pretty bad typo, but bless all of the dogs! They deserve it.
9. "A Standard College Sign"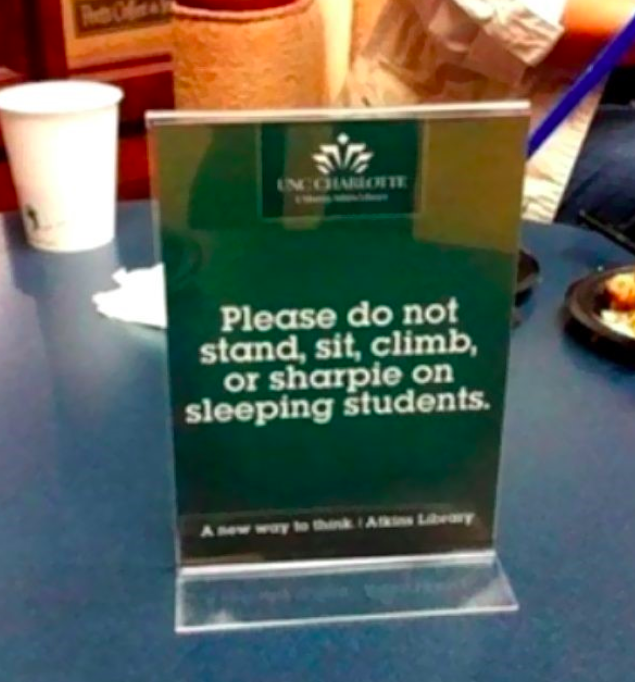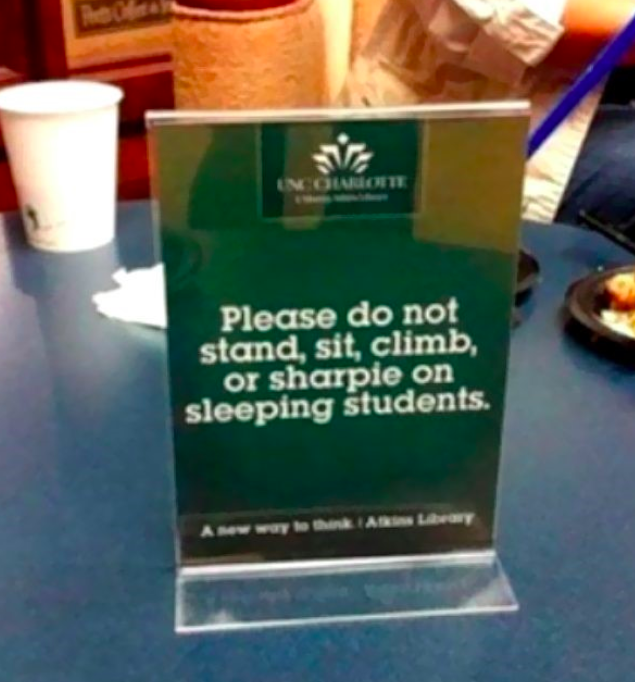 Students in college do not want to be stood on, sit on, climbed on, or sharpied on when they're sleeping in the middle of the library.
10. "Allergy Season"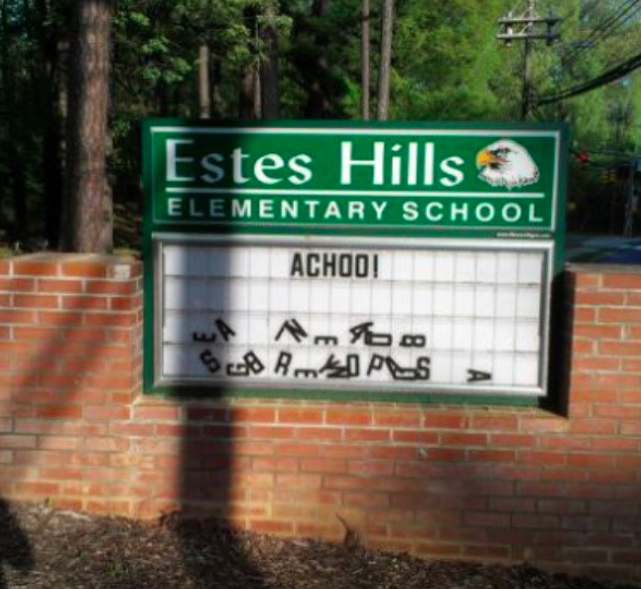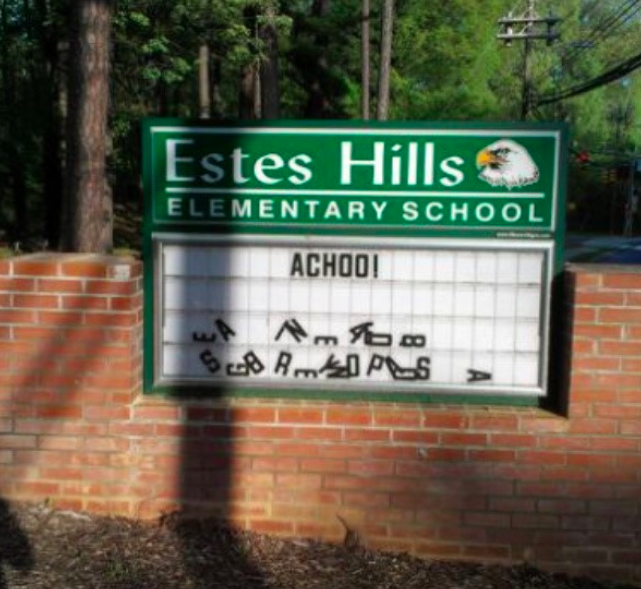 Nothing says "it's allergy season" like this sign does. And it perfectly demonstrates how we all equally feel during that season.
11. "Existential Holiday"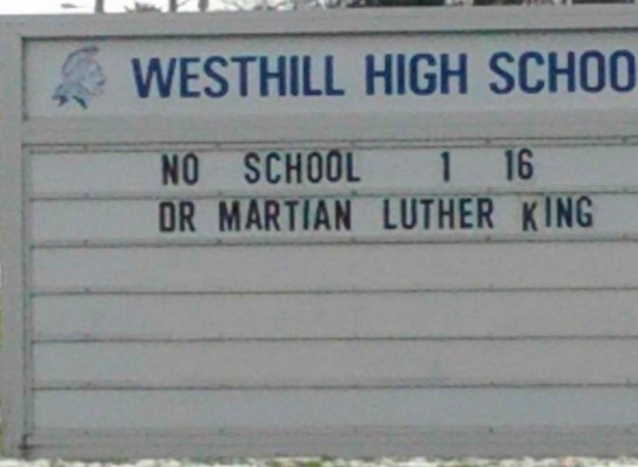 We love a good existential holiday, especially if it still counts as a day off.
Be sure to SHARE this article if you found these signs hilarious!