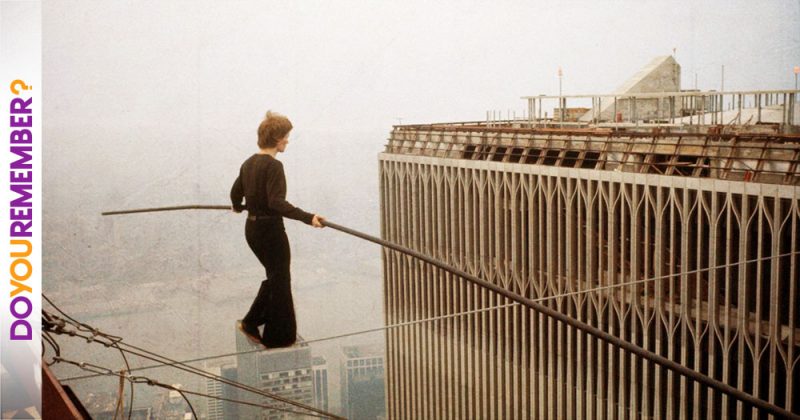 https://www.youtube.com/watch?v=8jov-HMaOPQ
"Born Today"
Francesca Eastwood (23)
Helen Flanagan (26)
Rick Genest aka Zombie Boy (31)
Brit Marling (33)
Abbie Cornish (34)
Randy Wayne (35)
Charlotte Ronson (39)
Samantha Ronson (39)
Megan Gale (41)
Charlize Theron (41)
Michael Shannon (42)
Chico Benymon (42)
Rachel York (45)
Sydney Penny (45)
David Mann (50)
Harold Perrineau (53)
David Duchovny (56)
Jacquie O'Sullivan (56)
Bruce Dickinson (58)
Wayne Knight (61)
Tobin Bell (74)
Garrison Keillor (74)
Caetano Veloso (74)
Carl Switzer (RIP)
"Died Today"
Peter Jennings (Born:

July 29, 1938 / Died: August 7, 2005)
"Movies"
Click on the movie title to watch it's trailer.
"Music"
1963 – This week's UK Top 5 albums: No.5, Elvis Presley, 'It Happened At The World Fair', No.4, 'West Side Story', Soundtrack, No.3, Cliff Richard, 'Cliff's Hit Album', No.2, The Shadows, 'Greatest Hits', No.1, The Beatles, 'Please Please Me.'
https://www.youtube.com/watch?v=he0B0VMxCsw
1965 – The Turtles' remake of Bob Dylan's "It Ain't Me Babe" was released.

1965 – Herman's Hermits went to No.1 on the US singles chart with 'I'm Henry VIII I Am'.
1971 – The Bee Gees started a four week run at No.1 on the US singles chart with 'How Can You Mend A Broken Heart'.

1976 – Elton John and Kiki Dee were at No.1 on the US singles chart with 'Don't Go Breaking My Heart'.
1982 – Dexy's Midnight Runners were at No.1 on the UK singles chart with 'Come On Eileen'.
1982 – Fleetwood Mac started a five-week run at No.1 on the US album chart with 'Mirage'.

1982 – 'Kids From Fame' by The Kids From Fame started an eight week run at No.1 on the UK album chart.
"TV/Radio"
1960 – Fidel Castro banned all religious TV and radio broadcasts.

1985 – Barbra Streisand records "Broadway Album"
"Other Important Events…"
1959 – The U.S. launched

Explorer 6

, which sent back a picture of the Earth.

1974 – French stuntman Philippe Petit walked a tightrope strung between the twin towers of New York's World Trade Center.
1976 – Scientists in Pasadena, CA, announced that the

Viking 1

spacecraft had found strong indications of possible life on Mars.

1999 – Tony Gwynn (San Diego Padres) got his 3,000th hit of his major league career.