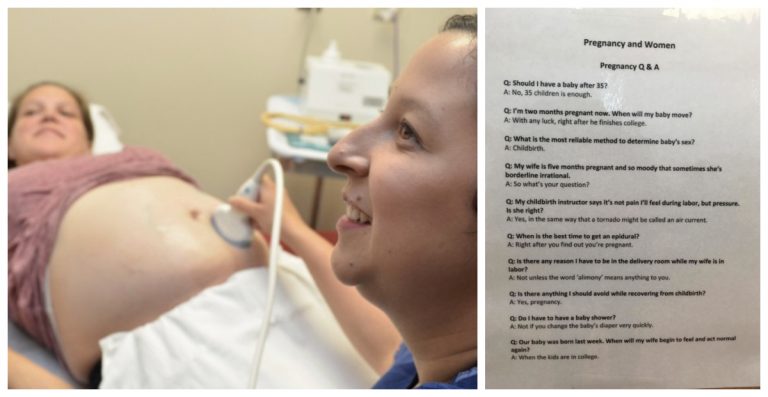 A woman recently came across a FAQ sign in her OBGYN's office and decided to share it. Why, you ask? Because it's absolutely hysterical. Many women (and even their husbands) will have tons of questions normally regarding pregnancy and childbirth. It looks like this OBGYN doctor has had enough of it and decided to make her own FAQ board.
It has questions on there ranging from comparing childbirth to a tornado all the way to the mention of alimony. Oh yeah, she went there.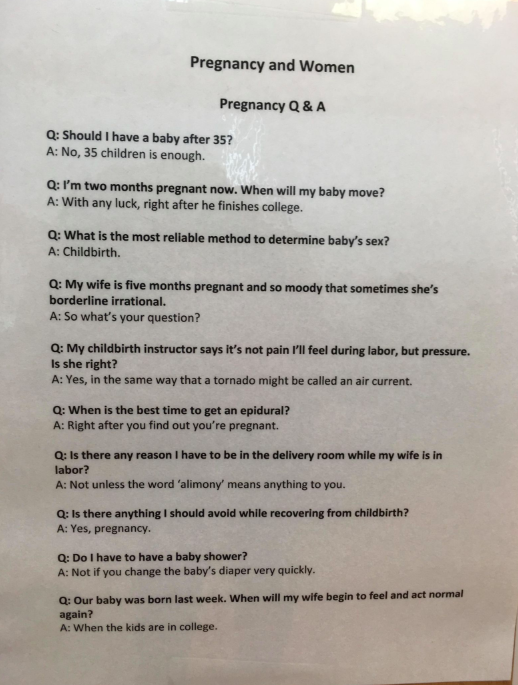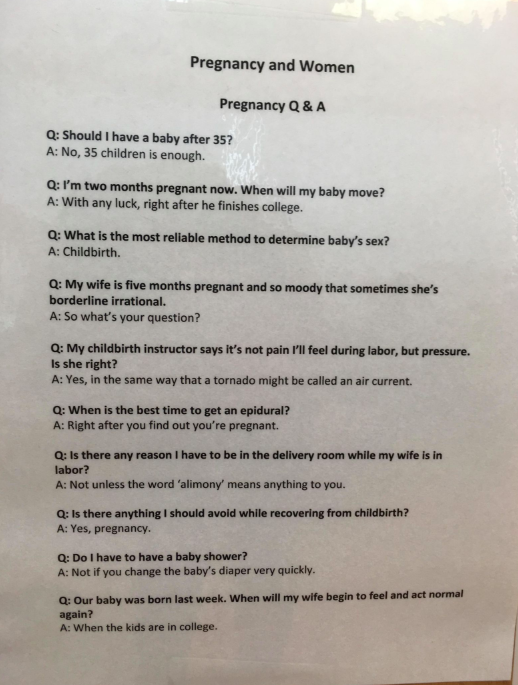 Many commenters are up-voting the post for it's hilarity, but it also provides a hilarious truth to it, which commenters also find worth mentioning. Some of them are also already mothers who find it absolutely hysterical yet painfully realistic. Even their husbands got a real kick out of it. Others didn't quite grasp the funny part!


Looks like her husband was among the few who probably didn't get the joke! It's okay, it's a pregnancy thing.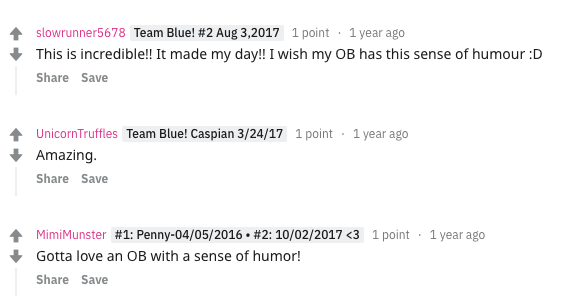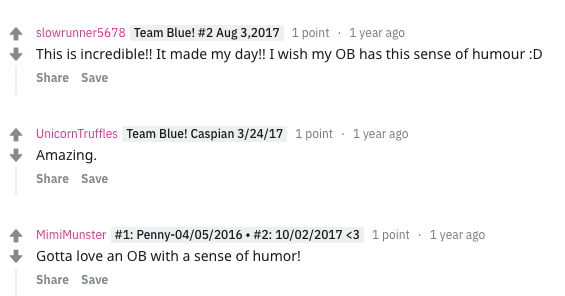 Many applauded the doctor for having a sense of humor, and wished that their doctors also had that same wit. It's not everyday you see a personally customized FAQ sign like that!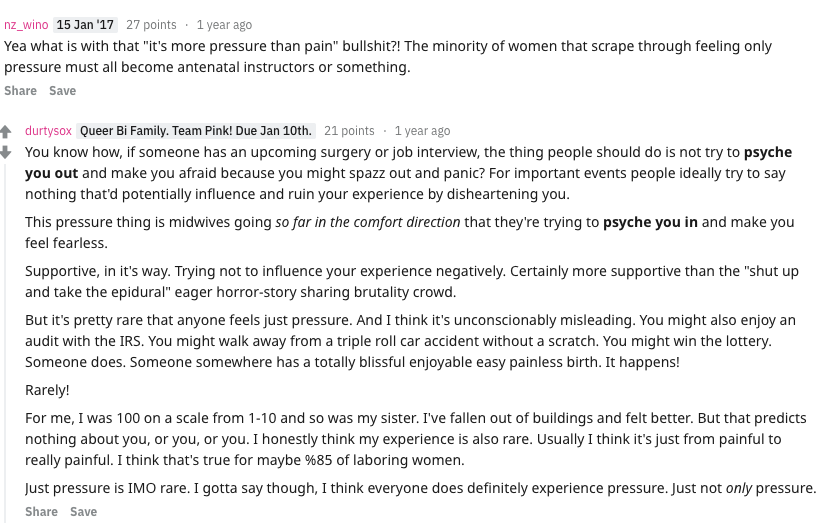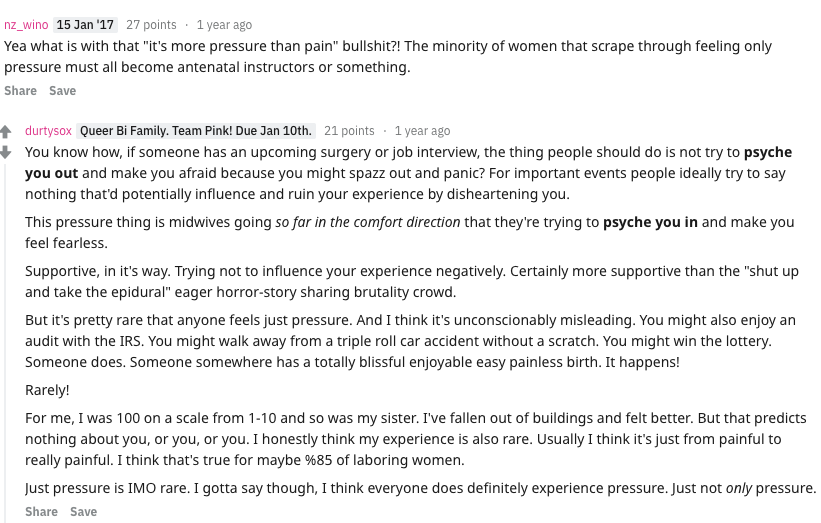 It even got some commenters into a conversation about one of the Q&A's that were listed. We're all here for moms helping out other moms! Guess the humorous FAQ got some people actually thinking.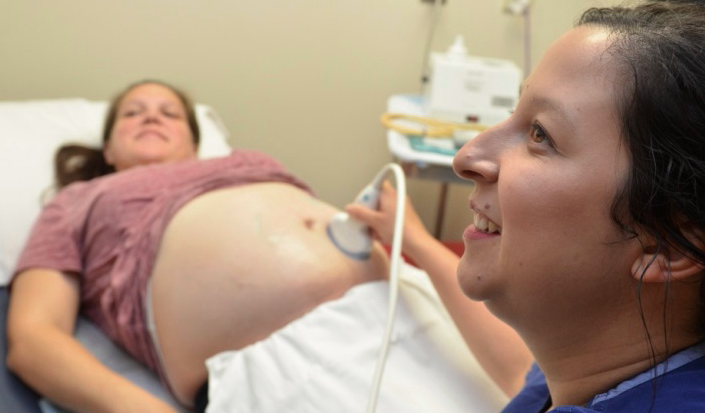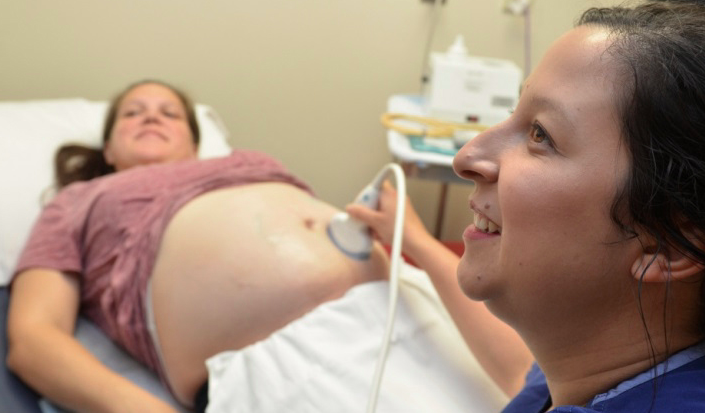 Some things to note about this ever-hysterical and honest FAQ. She is absolutely done with everyone's BS questions and even more done with some doctor's BS sugar-coated answers. There are answers such as, "With any luck, right after he finishes colleges," in regards to when the baby will move, which provide some comedic flare, but also a huge truth for expecting moms. You can't not laugh at it!
Be sure to SHARE this article if you found this pregnancy FAQ hilarious!