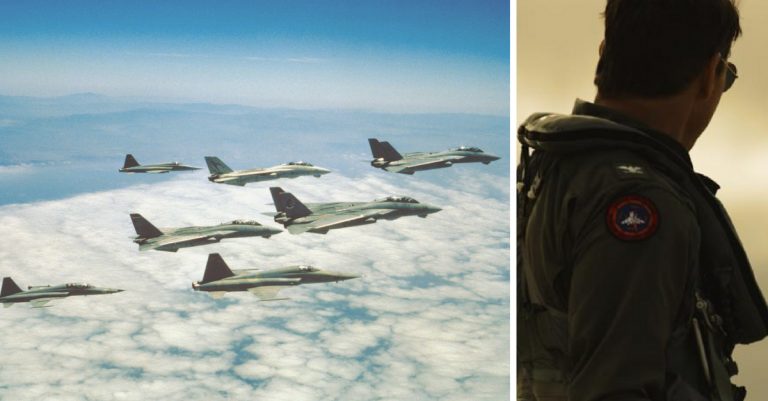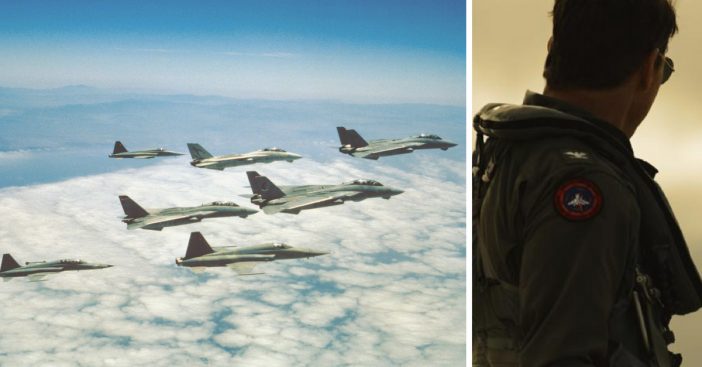 Many are excited for the long-awaited sequel to Top Gun. The first Top Gun was released in 1986. Top Gun 2 is actually titled Top Gun: Maverick and we have finally learned who will be playing Goose's son, who is now all grown up.
Goose, played in the original by Anthony Edwards, dies in the film. We have learned that actor Miles Teller will play Goose's son (who goes by Wrigley or Bradley) and star in the film alongside Tom Cruise, who plays the main character Maverick.
I feel the need… https://t.co/oOcIQW0zGS

— Miles Teller (@Miles_Teller) July 3, 2018
We have also learned that Miles had to go against actors Glen Powell and Nicholas Hoult in the casting process. He beat out those two and many others to play this powerful role.
Miles has also been in popular movies such as War Dogs, Whiplash, The Divergent series, and Fantastic Four. He has been nominated and won several awards for his roles and he is 31 years old.
https://www.instagram.com/p/Bk8Thi8FZ1Z/?taken-by=keleigh_sperry
Miles took to Twitter to share the news and he seems thrilled to be a part of this sequel to a classic movie. Tom Cruise has also shared a photo on set while filming the Top Gun sequel.
https://www.instagram.com/p/BjbjBaRjE7H/?taken-by=tomcruise
The film is set to release in July 2019. Val Kilmer will also return as Tom "Iceman" Kazansky. The rest of the cast is currently unknown, according to the film's IMDB page. The plot is also currently unknown.
https://www.instagram.com/p/BkyIuCrFGjR/?taken-by=keleigh_sperry
Mile's long-time girlfriend Keleigh Sperry also took to Instagram to congratulate him on his role in the new Top Gun movie. The two look adorable together and post a lot of pictures together.
Are you excited to see Top Gun: Maverick when it comes out next summer? Do you think Miles Teller is a good choice to play Goose's son?
If you enjoyed this article, please SHARE with a fellow Top Gun or Miles Teller fan!