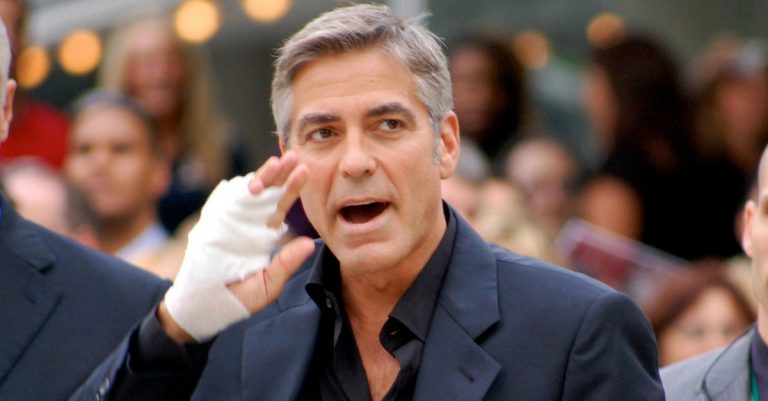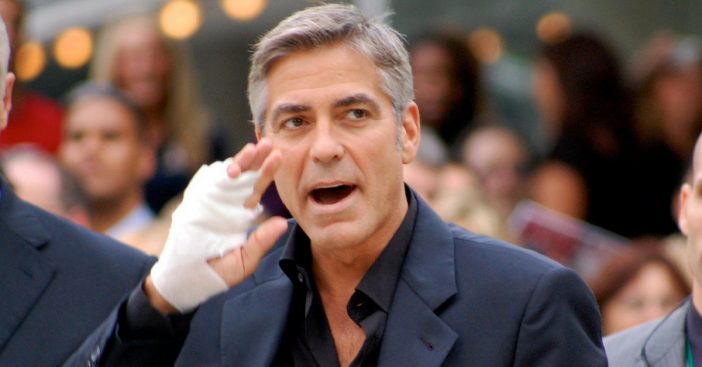 George Clooney was rushed to the hospital today, July 10, 2018, after being hit by a car while riding his scooter in Italy. He is currently on the island of Sardinia in Italy filming a new TV show called Catch 22. The show is based on the 1961 novel by Joseph Heller.
Clooney was seen riding his scooter around 8:15 am when a car cut him off at an intersection and collided with the celebrity. He quickly received an ambulance and was taken to a nearby hospital in Olbia, Italy.
It was said that he was given an MRI and had some slight trauma to his pelvis and bruises on one leg and one arm. News outlets have spoken to Clooney and he said himself that he is doing just fine. He had no broken bones.
His injuries were not serious and he was quickly discharged. We are so happy he is okay and was not seriously injured!
He is likely to continue filming and directing his new show in Italy. Catch 22 will be a mini-series on Hulu. It will be focused on a US Air Force bombardier in World War II.
It will also feature stars Christopher Abbott, Kyle Chandler, and Hugh Laurie. There is no current release date revealed just yet.
We bet Amal and the twins were by his side the whole time! It is said they are all in Italy as well, enjoying the seaside while Clooney directs and films his new Hulu mini-series. Hopefully, the entire beautiful family is doing well.
Please SHARE this article with a friend who loves George Clooney! Send your get well wishes to him as he recovers from his accident!