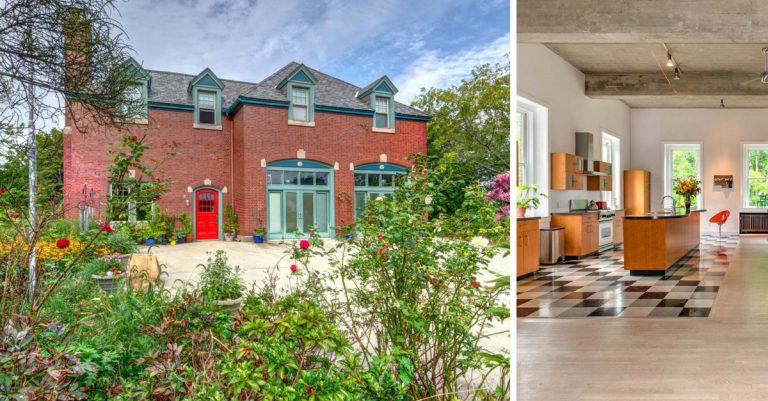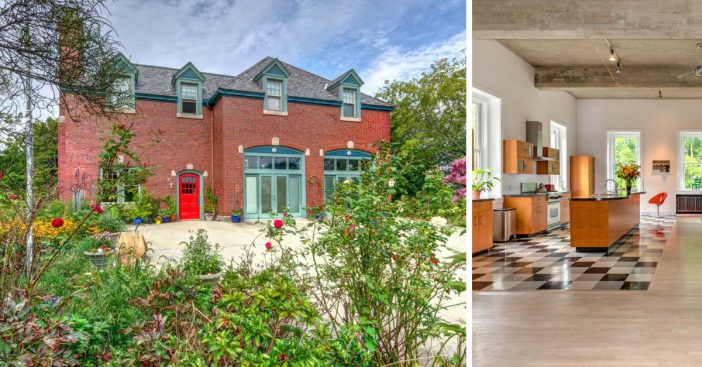 A Rhode Island firehouse was turned into a home in 1931. A few years ago, a couple decided to buy the large home and remodel it into their dream home and art studio. The owners and artists, Jason Reed and Jean Blackburn, bought the home in Barrington, RI.
The home is built to last since it used to be a sturdy firehouse. It has three stories and plenty of space. The home itself is 3,412 sq. ft. Some of the ceilings are very high, reaching 9'8″. Wow!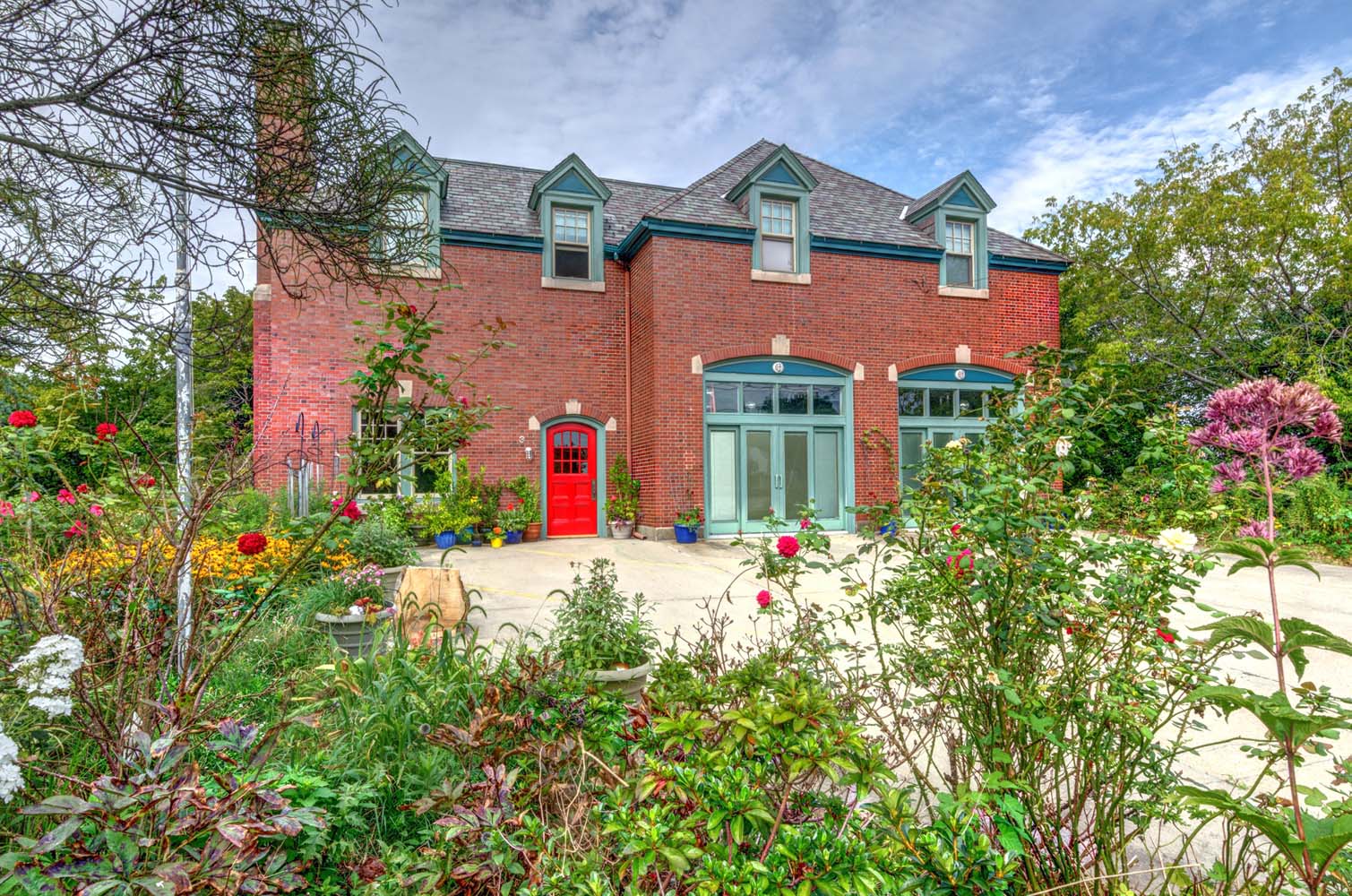 They decided to remodel the home to pay homage to the fact that it was once a firehouse. They also decided to give it a modern, Brooklyn, NY feel because the artists are originally from there. They loved the fact that you could be as loud as you want in the bottom art studio and the neighbors won't be disturbed.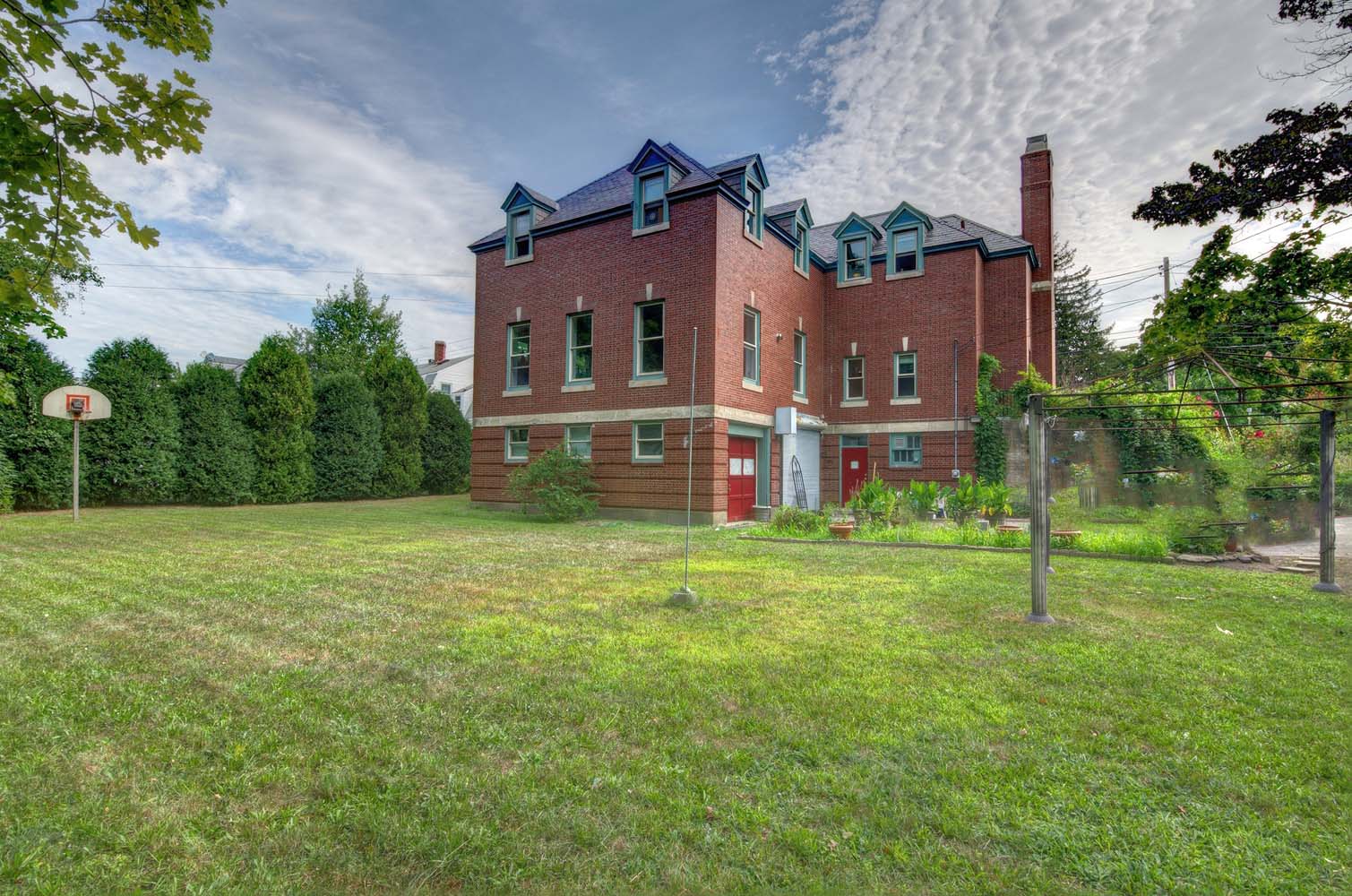 The house has three bedrooms and two bathrooms. It has plenty of space and a beautiful, open layout. It also has a large outdoor area. This looks like the perfect home for a family as well.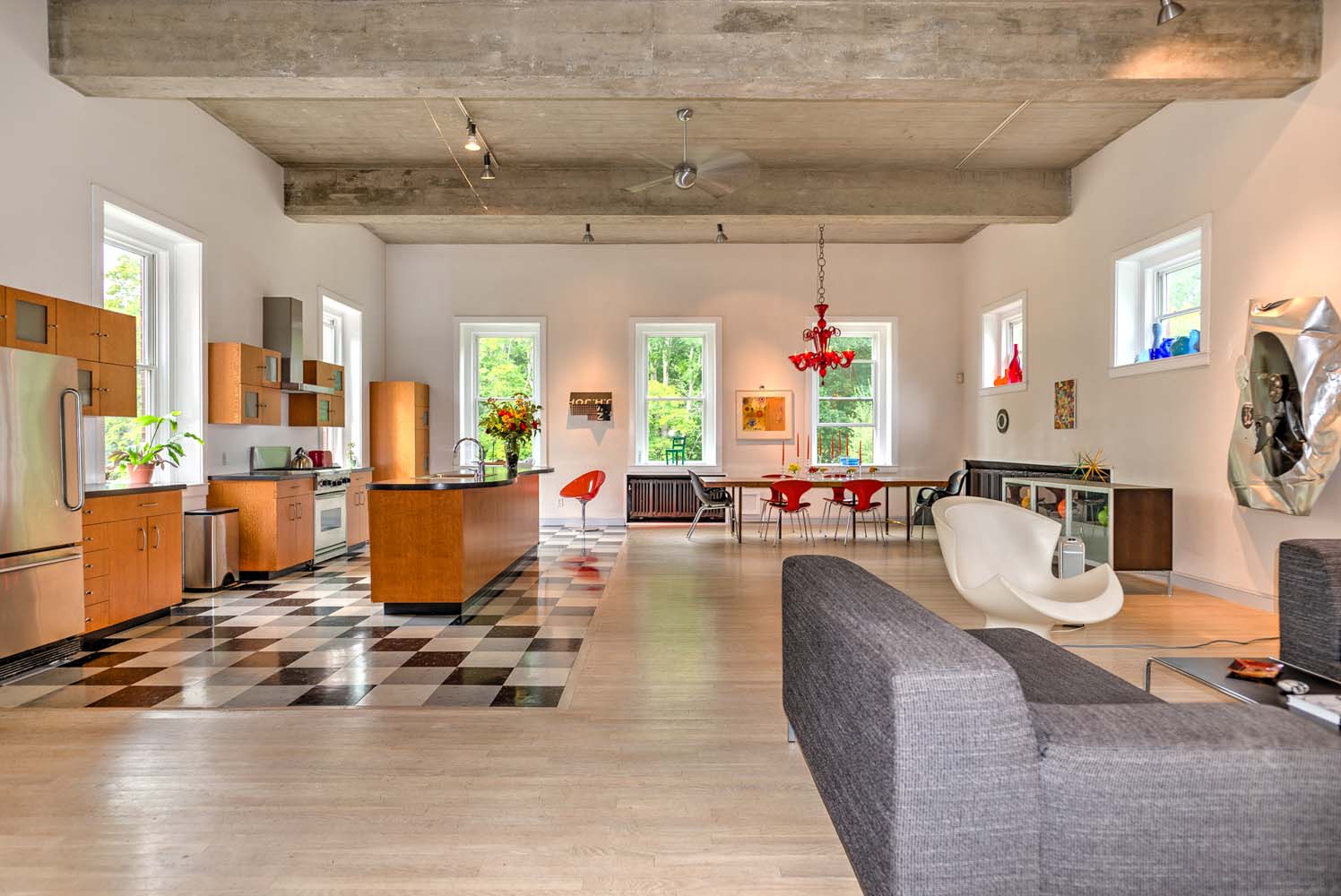 The only thing that is missing is a firepole. When they moved in, a local firehouse actually asked for the pole because they needed one and didn't have money to get a new one. The couple happily obliged.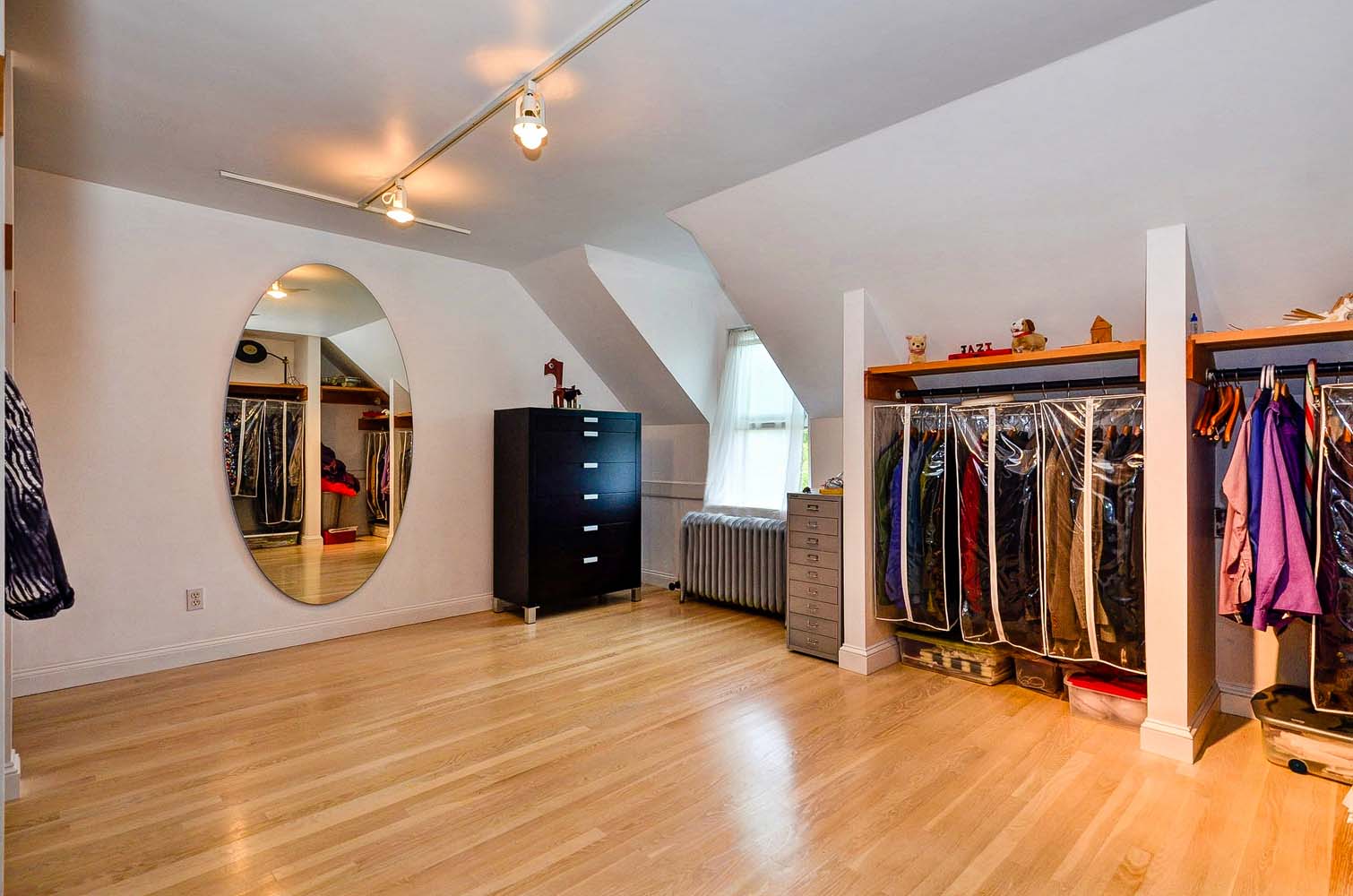 When they purchased the home, it still had a sign on the door that read "Chief's Office". They decided to remove the fluorescent lights, but remodel the original crown moldings and fireplace. It was last sold for $700,000 in June 2017. We wonder who owns it now and if they use the art studio! It is a pretty amazing find.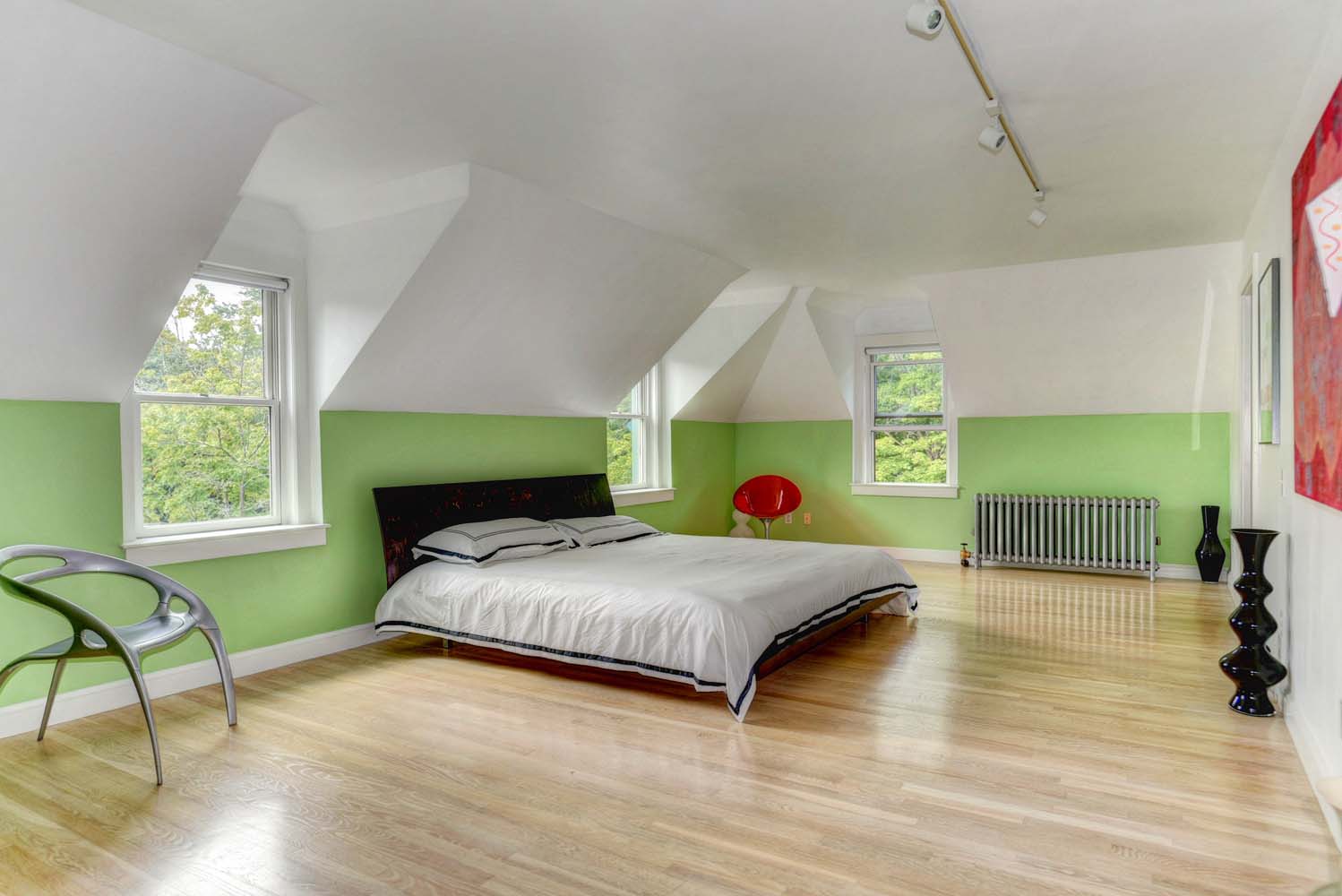 What do you think about this home? Do you love the nostalgic feel of an old firehouse but with a modern twist?
If you liked this article, please SHARE with a friend who loves looking at unique homes!