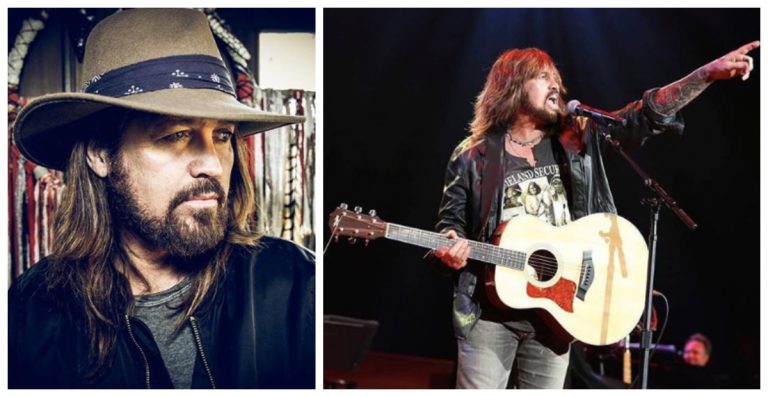 Many Hollywood stars say that their claim to fame took awhile, maybe even a few years. But for Billy Ray Cyrus, it took a full ten years to get his first record deal. The iconic country star is well-known for his "Achy Breaky Heart" tune and has become a multi-platinum selling recording artist.
Cyrus attended Georgetown College but soon dropped out to pursue a career in music. For a long while, he was just playing in bars. He was 29 years old and desperate for his big break. Mercury Records soon gave it to him after ten long years.
https://www.instagram.com/p/Bh4zegtlhB7/?taken-by=billyraycyrus
Cyrus recalls that desperate time being extremely hard for him. He said that all of his friends had real lives and real jobs and he practically got on his knees begging God to help him out. At that moment, something inside him pushed him to Nashville, TN. He made a phone call to Mercury Records and begged to play for the producers.
https://www.instagram.com/p/BhzYqn_lVGL/?taken-by=billyraycyrus
"When they opened up, went in and took the meeting, and I pulled my guitar out and played him the song. After ten years of being told no, he shook my hand and said 'welcome to Mercury Records'," Cyrus remembers, "And I just packed my guitar up and got out of there before somebody could change their mind!"
During the Mercury Records years, he had a big break, but his career soon failed and many of his singles failed to chart. This began his television work and even a move to Christian music. It wasn't long before he had a career re-launch in 2007.
https://www.instagram.com/p/BipYSP-ljlf/?taken-by=billyraycyrus
Since that moment, his entire life changed. He's released several successful albums and even starred in a TV show with his daughter, Miley Cyrus, in the Disney Channel series Hannah Montana. The most recent studio album he released was Set the Record Straight in 2017, so he is still active as ever in the music industry.
https://www.instagram.com/p/BgJ8k7tFRcy/?taken-by=billyraycyrus
Be sure to SHARE this article if you LOVE Billy Ray Cyrus's music!