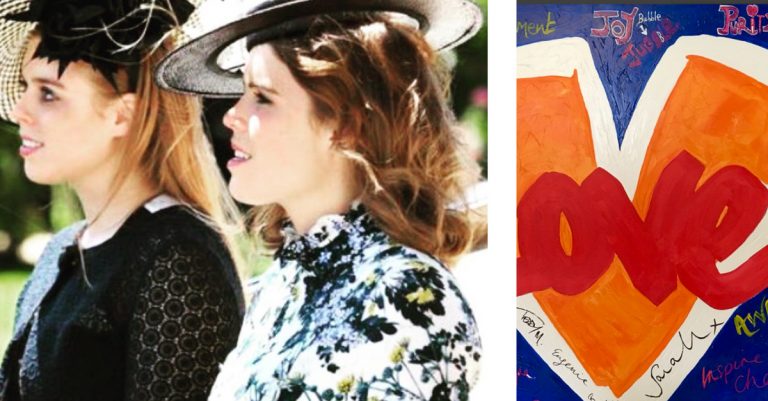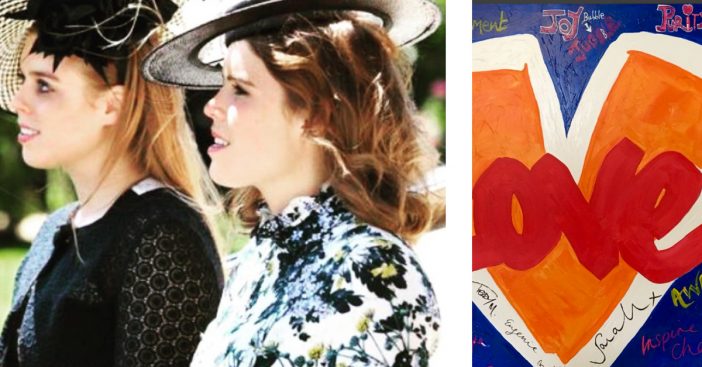 Meghan Markle recently made the news for breaking Royal protocol by crossing her legs, American style instead of the traditional British way. This time Princesses Beatrice and Eugenie and their mother, Duchess Sarah Ferguson broke Royal protocol.
Royals are typically not allowed to sign their name. If you ever see a Royal out and about with fans, they will never sign their name for anyone. This is to avoid fraud and their signature being duplicated.
https://www.instagram.com/p/BkNamR3n87i/?taken-by=sarahferguson15
However, the Duchess and Princesses broke Royal protocol for a great reason. They signed their names on a painting of one of Ed Sheeran's guitars for charity. The painting will be auctioned off to benefit the charity, Children in Crisis.
https://www.instagram.com/p/BY6DDVGlF5W/?taken-by=childrenincrisis
Duchess Sarah shared the photo on Instagram to bring attention to her charity. According to their website, Children in Crisis was founded in 1993 by Sarah, Duchess of York, who remains their Life President. The charity brings education, care, and protection to forgotten children in countries such as Afghanistan, Liberia, and Sierra Lionne.
https://www.instagram.com/p/BkTMJjvncB6/?taken-by=sarahferguson15
Princess Beatrice of York is currently 29 years old and is the oldest daughter of Prince Andrew, Duke of York, and Sarah, Duchess of York. She is also a granddaughter of Queen Elizabeth II and eighth in line to the throne. Princess Eugenie of York is currently 28 years old and is ninth in line to the throne.
https://www.instagram.com/p/Bjc_eWbHeZ_/?taken-by=sarahferguson15
Meghan Markle found a loophole to this rule recently. She signed something for an excited fan but just didn't sign her name. What a great way to show love to a fan.
Meghan Markle writes a message to 10 year old Caitlin Clarke as Prince Harry and his fiancé visit Cardiff Castle @GettyImages pic.twitter.com/Bc9UoFgvK6

— Chris Jackson (@ChrisJack_Getty) January 18, 2018
Do you think Royals should be allowed to break Royal protocol for reasons like signing something for charity? If someone is going to break Royal protocol, this is a pretty great reason to do so!
If you enjoyed this article, please SHARE it with a friend who also loves reading about the Royal family!