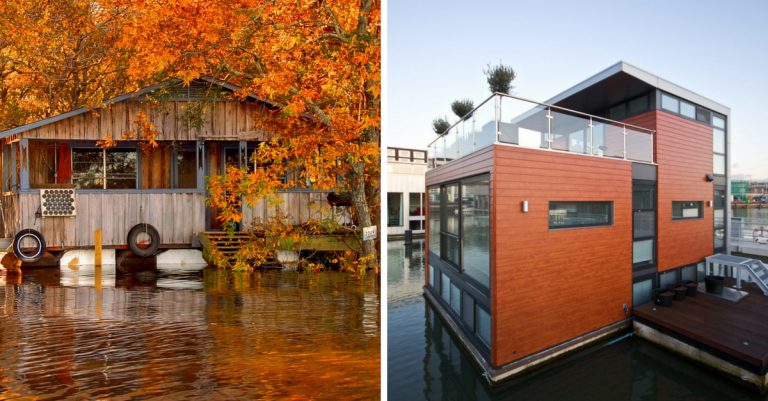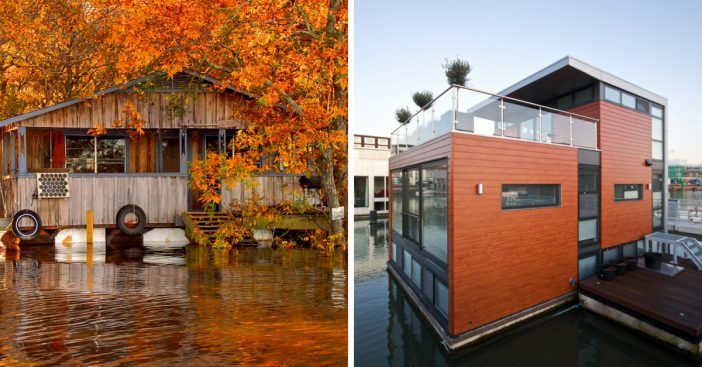 First of all, did you know that a houseboat and a floating home are not actually the same thing? Even though they sound similar, a floating home is a home on the water but does not move. You have to pay HOA dues to maintain the dock and they are connected to sewer, water and electrical.
A houseboat, however, is made to be moved and can easily float out to sea. Here are a few other things you may not know about floating homes or houseboats.
1. It is kind of like being on a ship
When a storm rolls through, you must treat your floating home or houseboat like an actual ship. You have to tie down your outdoor furniture and take items indoors. It is just like being on a ship during bad weather.
2. You pay different taxes than a regular home
If you buy a floating home, they are sold like a regular home, but they have a sales tax due when you purchase the home. It can also be hard to find a lender that will give you a loan for a houseboat or floating homes. For example, in Seattle, there is only one lender who gives out houseboat loans.
3. Home inspections are a little different too
You need a full home inspection when you purchase a houseboat or floating home, but you also need to hire a diver to inspect the entire home because part of it sits underwater.
4. Don't worry about seasickness
If you purchase a floating home and don't plan to take it out to sea, you probably shouldn't worry about seasickness. Most people don't get it, but you should visit a floating home in all weather just to be sure before you purchase. If you bought a home and then got sick all the time, that would be the worst!
5. You should probably love nature to buy one
When you buy a houseboat or a floating home, remember that you are literally in the water and share some space with other living things. If you love birds and aquatic creatures, it might be the perfect place for you to live so you can see all of them in their natural habitat.
Could you ever live in a floating home or houseboat? If you found this article interesting, please SHARE it with a friend!