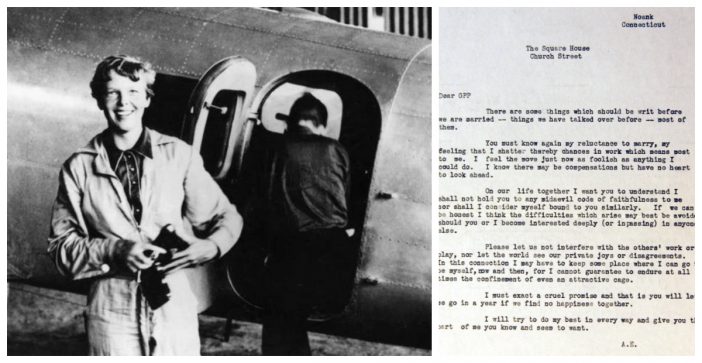 Amelia Earhart is easily one of the most well-known females in history. She was a female aviator and author. In 1937, at the age 39, Amelia disappeared over the central Pacific Ocean with passenger Fred Noonan. Fascination over Amelia's disappearance still occurs to this day, although in 1939 she was "declared dead in absentia" despite any real evidence she still may be alive.
In 1931, Amelia apparently wrote a prenuptial letter to her then-fiance, George Putnam. It seems as though the contents of the letter itself have very little sentiment towards George. Yikes!
Amelia Earhart's highly unsentimental prenuptial letter to fiance George Putnam, 1931: pic.twitter.com/paqZEBE6pw

— Michael Beschloss (@BeschlossDC) July 2, 2018
Amelia's letter weighs a great deal on the limitations that marriage might bring to her career. She says, "You must know again my reluctance to marry, my feeling that I shatter thereby chances in work which means most to me."
Later in the letter, she follows up with, "I must exact a cruel promise and that is you will let me go in a year if we find no happiness together."
Despite Amelia's apparent reluctance and being upfront about her indecisiveness with being married and working, the two actually did marry in 1931 and were together until Amelia's disappearance. George went onto marry two other women after Amelia's disappearance. One ended in a divorce, and the other ended with his death in 1950.
The most surprising part about the letter that even had some on the Internet gasping (and applauding) was, "On our life together I want you to understand I shall not hold you to any midaevil code of faithfulness to me nor shall I consider myself bound to you similarly."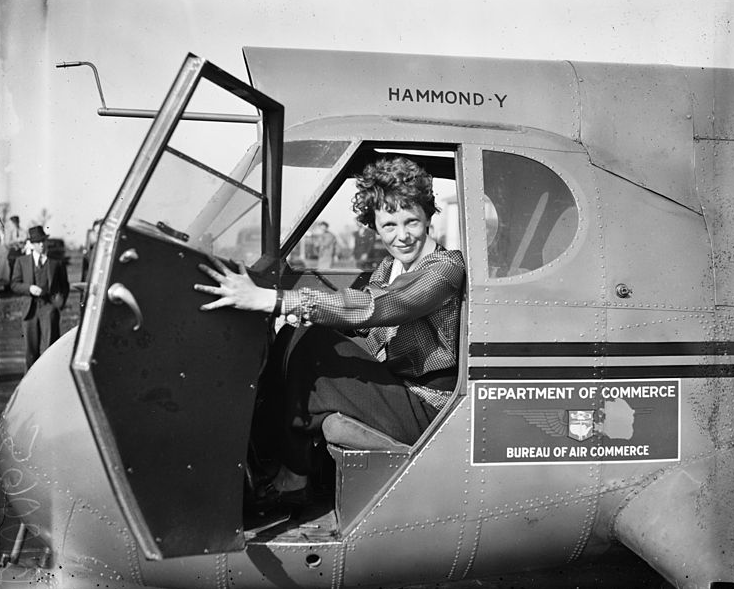 Many wonder why she would even get married at all if she felt this way. But we've got to give it to her for being honest and blunt from the get-go! She was a woman who was surely way ahead of her time.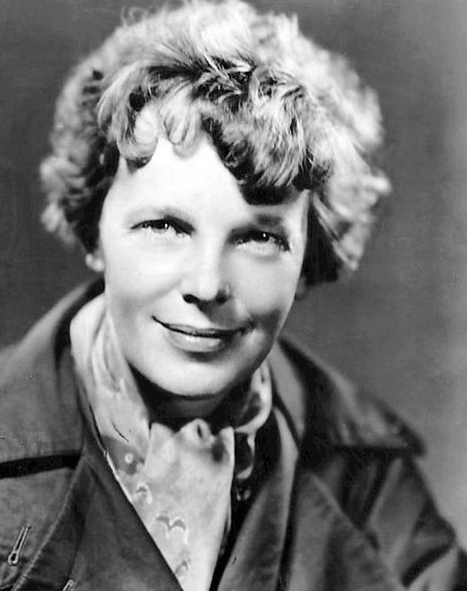 What did you think of this shocking prenuptial letter? Be sure to SHARE this with your friends if it surprised you!