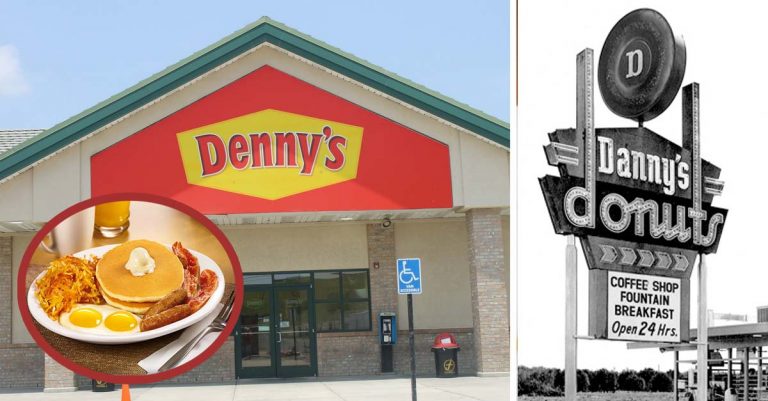 Denny's is a staple chain restaurant and most breakfast lovers know how good their food is. However, there are a few things you probably never knew about Denny's. Number five on this list might make you cringe! Read on to find out.
1. It was originally "Danny's" not "Denny's"
The founders first opened "Danny's Donuts" in California in 1953. They just thought the alliteration of the two D's sounded good. They later expanded the menu and changed it to Danny's Coffee Shops. But then they were worried it was too confusing because of another coffee shop in their area called Coffee Dan's. This is how they changed the name to "Denny's" that we know and love. That is a lot of name changes!
2. It was baseball player Hank Aaron who inspired the Denny's Grand Slam breakfast combo
Hank Aaron set a new home run record in 1974 and inspired Denny's to debut the Grand Slam breakfast combo platter in 1977 in Atlanta. That is where Aaron played for the Braves.
3. Original Denny's didn't have locks or keys
Denny's is popular for being open all the time, but when they decided to close on Christmas day in 1988, most stores realized they didn't have keys or locks. How crazy! It was said that 700 of the 1221 restaurants needed locks installed after that.
4. They gave away a lot of free food from 2009-2010
They ran a Super Bowl ad that promised free Grand Slam breakfast to everyone one day of the week following the big game. They served up two million free meals so they promptly stopped that promotion! Did you get a free meal during this promo?
5. They have Denny's in Japan and it makes some weird food items
The Denny's in Japan makes jambalaya from the microwave. It was so popular they partnered with Cup of Noodle and made a line of instant microwaveable jambalaya, now available in Japan.
Do you enjoy eating at Denny's? What is your favorite thing to order there? SHARE this article with a fellow Denny's breakfast lover!