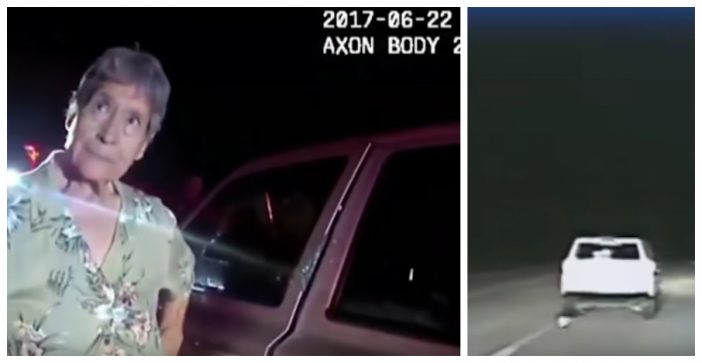 A granny on a coffee run was cruising down the highway going the wrong way when cops pulled her over. After trying over and over to coax the woman out of the car, she eventually took off, albeit, very slowly. It was not exactly a high-speed chase!
The woman, Nancy Strader, was driving 25mph in the wrong direction. Cops were yelling, "Don't do it!" and "Stop the car!" as they saw her motioning to put the car in drive. Luckily, with the speed she was driving, they were able to catch her.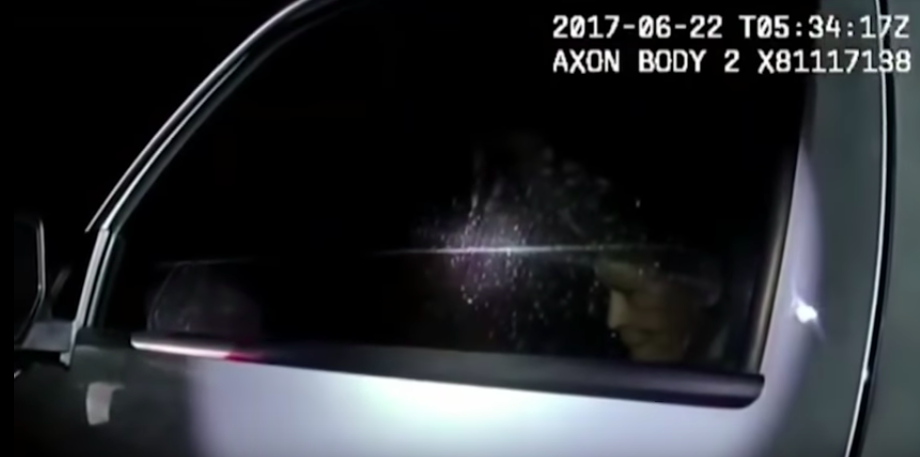 Once Nancy finally stopped the car the second time after the slow-speed chase, police deflated her tires and shattered her window with a small part of their keychain to gain access to her. She got out of the car and sat down on the ground due to her bad knees. The conversation that took place was pretty amusing.
NANCY: "I was trying to find a place to have a cup of coffee."
COP: "Why didn't you just open the door when I knocked on the window back there?"
NANCY: "Why? It's my car, my life, my everything, okay?"
COP: "I know, but when you're driving the way you are, you're endangering other lives."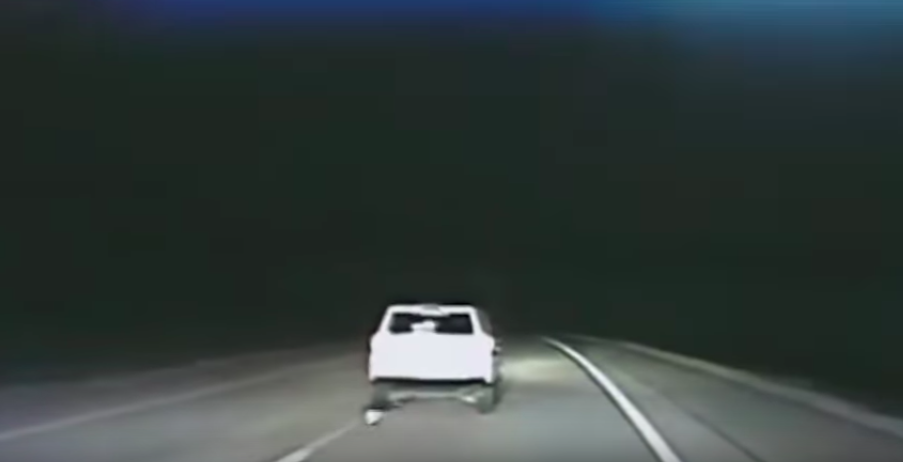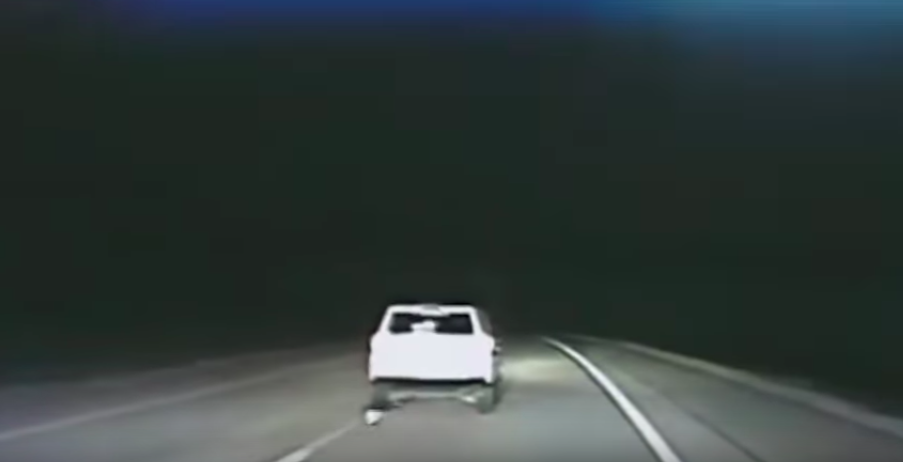 Nancy was arrested, but not handcuffed due to her age. She spent 14 hours in jail before her son bailed her out. She was charged with evading arrest.
Nancy's sister-in-law believes that Nancy was evading arrest because she had heard stories about people pulling others over pretending to be police and was scared. She believed the apparent fake-policemen were trying to steal her car but they were actually real policemen just doing their job.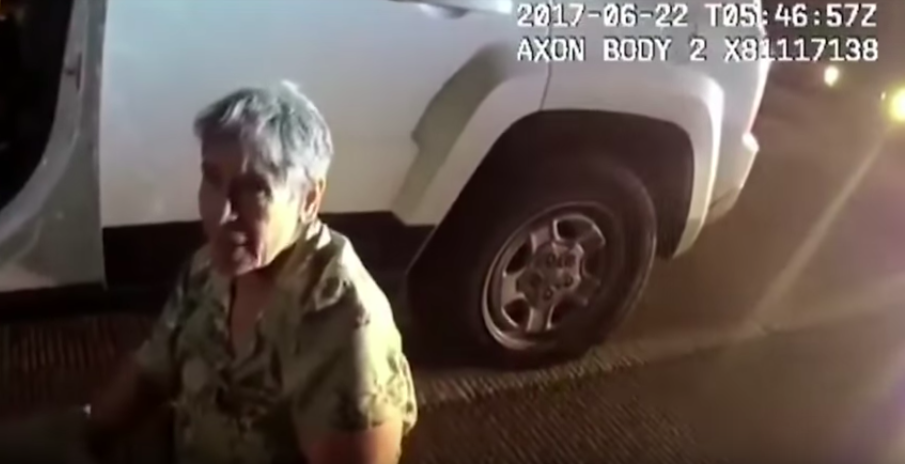 Upon Nancy's release, family members have said that they're going to have her see a medical professional before getting behind the wheel again. Nancy, however, insists that she just wanted her darn coffee!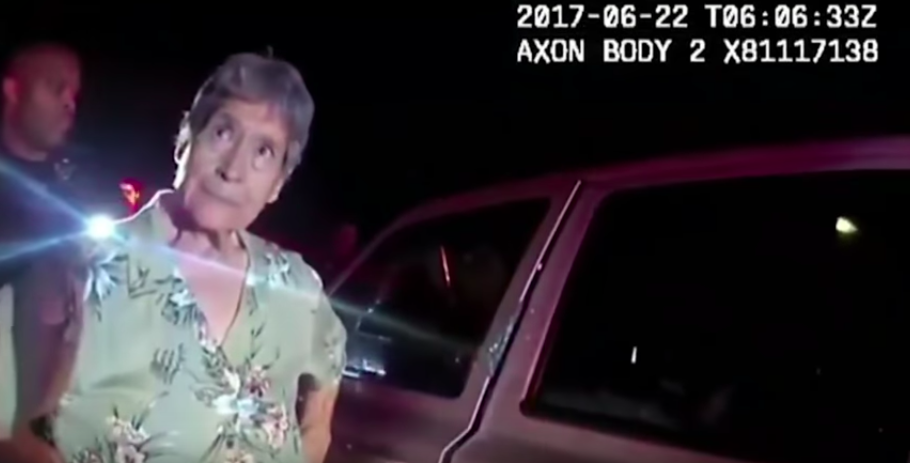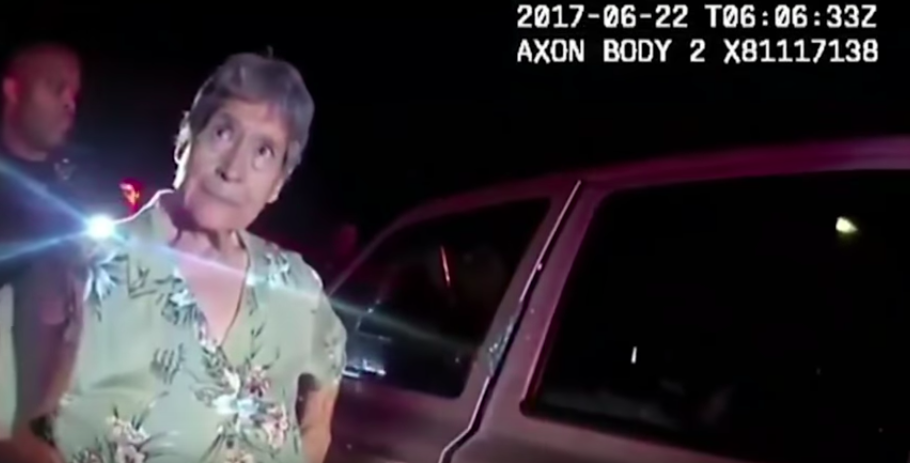 What do you think about this slow-speed chase coffee run? Be sure to SHARE this with your friends if it gave you a good laugh!