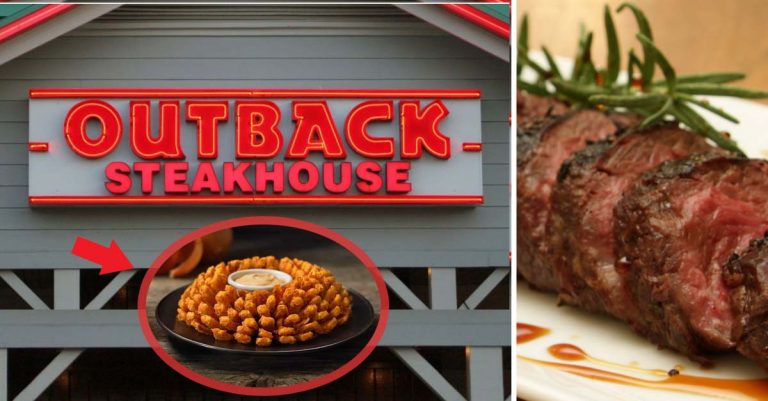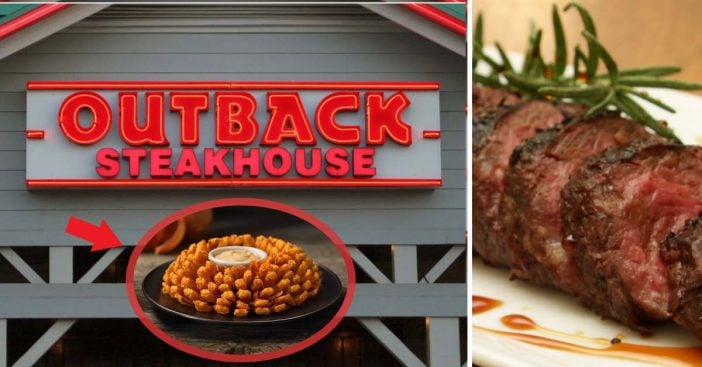 Outback Steakhouse is known for Australian style food and atmosphere, their famous Bloomin' Onion and of course delicious steak. There are several things you may not know about this popular chain restaurant.
Before you head out to dinner, read this article and learn more about Outback Steakhouse. Did you know that Outback isn't actually from Australia, even though they advertise about being from the "Down Under?"
1. It started in Florida, not Australia
The first Outback Steakhouse opened in Florida in the '80s. It was in Tampa. The restaurant actually originated in America.
2. It was inspired by Crocodile Dundee
The popular 1986 film Crocodile Dundee was an inspiration to Outback Steakhouse founders who created the Aussie-style restaurant. This was because Americans became obsessed with Australian culture. The founders never actually traveled to Australia for inspiration though because they still wanted the food to be American.
3. There are several locations in Australia
There are seven locations in Australia and the menu is only slightly different to adapt to Australian culture.
4. They offer seven different types of steaks
Take your pick from Signature Sirloin, Ribeye, New York Strip, Bone-in Natural Cut Ribeye, Filet Mignon, Porterhouse, and Slow-Roasted Prime Rib. You can obviously ask for it to be cooked whatever way you like it.
They used to offer steak flights in 2013. You could pick three 3-ounce steaks with four sauces. However, the offer ended after a few short weeks because it just wasn't popular.
5.  You can sign up for coupons to get free stuff
Outback Steakhouse has a coupon program that is actually worth it. You can receive free $10 gift cards, a coupon for a percentage off meals and free Bloomin' Onion appetizers. Check out their website or ask at your server at the restaurant how to sign up.
Do you enjoy eating at Outback Steakhouse? What type of steak do you usually order or do you get something else when you go there?
If you enjoyed this article, please SHARE it with a fellow Outback Steakhouse lover!