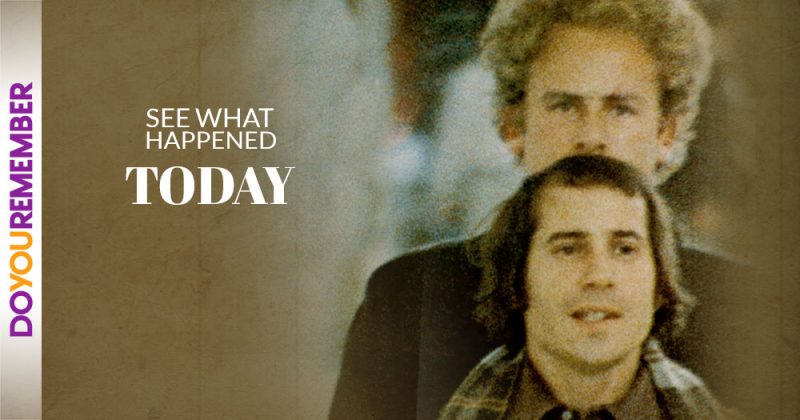 "Born Today"
Kylie Jenner (19)

Brenton Thwaites (25)

Lucas Till (25)

Ryan Eggold (31)

Lizzy Valentine (32)

Devon Aoki (33)

Manila Luzon (34)

Joanna Garcia (36)

Mama June (36)

Angie Harmon (43)

Justin Theroux (44)

Alex Michel (44)

Suzanne Collins (53)

Antonio Banderes (55)

Rosanna Arquette (56)

Diane Verona (63)

Patti Austin (65)

Ronnie Spector (72)

Betsey Johnson (73)

Lynn Cohen (82)
"Died Today"
Raquel Torres (Born: November 11, 1908 / Died: August 10, 1987)

Calvin Culver (Born: November 2, 1943 / Died: August 10, 1987)

Vince Barnett (Born: July 4, 1902 / Died: August 10, 1977)
"Movies"
"Music"
1954 – Elvis Presley sang "That's Alright Mama" for the first time at Overton Park in Memphis, Tennessee.
1959 – Brook Benton had top R&B song with "Thank You Pretty Baby"

1959 – Elvis Presley moved to #1 with his 37th hit, "A Big Hunk O' Love"
1959 – The four male members of the Platters were arrested and charged with aiding and abetting prostitution, lewdness and assignation. They were acquitted on December 10, 1959.

1961 – 14-year-old Helen Shapiro became the youngest person to reach #1 in the U.K. with "You Don't Know"
1963 –  Peter, Paul & Mary held #1 for a second week with "Blowin' In The Wind"

1967 – Paul Revere & the Raiders from Boise, Idaho performed before the largest crowd in the 115-year history of the Illinois State Fair (27,000)

1968 – The Dells rose to #1 on the R&B chart with "Stay In My Corner"
1968 – Tom Jones hit #1 on the U.K. Album chart with

Delilah

.

1968 –  "This Guy's In Love with You" by Herb Albert 

remained #1 for a 10th week on the Easy Listening chart.

1970 –  Neil Diamond released the single "Cracklin' Rosie"
https://youtu.be/s6FfjlxZLTk
1970 – Simon & Garfunkel hit #1 on U.K. Album chart with Bridge Over Troubled Water.(Featured Above)  The Beatles were at #2 with

Let It Be

while Bob Dylan held the #3 album

Self Portrait

.

1970 – Jim Morrison's trial for allegedly exposing himself onstage in Miami, FL, began.

1972 – Paul and Linda McCartney were arrested for drug possession after a concert in Gothenburg Sweden. Paul was fined $1,000 and Linda $200.

1974 – Roberta Flack topped the Easy Listening chart with "Feel Like Makin' Love"
https://youtu.be/tPU-jZCAT0s
1974 – John Denver took over from Elt

on John's

Caribou

with

Back Home Again

, the new #1 album.

1976 – Elton John sold out 10 concerts at Madison Square Garden in New York City and opened the first show on this date.  He grossed $1.25 million to break the previous record at the venue.

1979 – Michael Jackson released the album

Off the Wall

on Epic Records.

1985 – Michael Jackson invested $47.5 million in the ATV catalog which contained 251 songs written by McCartney and John Lennon as well as songs by Pat Benatar, the Pretenders, and others. Jackson made the purchase along with record company executive David Geffen, John Johnson, founder of

Ebony

magazine, and John Branca, who has handled the finances of scores of groups including the Rolling Stones and the Beach Boys. McCartney had advised him to invest in music publishing a few years earlier, not knowing that Jackson would end up owning the Beatles' songs. McCartney and Lennon had lost the rights to their songs in 1968 through bad business dealings.

1985 –

Reckless

by Bryan Adams reached #1 on the Album chart.

1985 – Madonna's "Like A Virgin" became the first album by a female to be certified for 5 million sales.
1987 – Wilson Pickett was found guilty of possessing a shotgun with intent to endanger life in a New Jersey court.

1992 – Def Leppard began an extensive tour at Madison Square Garden.

1993 – The Dave Matthews Band played at The Flood Zone in Richmond, Virginia. Two of the songs at the performance were included on the album

Remember Two Things

.

1995 – Jimmy Buffett was the musical act for United States President Bill Clinton's birthday celebration at the White House.

1999 – Oasis announced that rhythm guitarist Paul Arthurs was leaving the group.
"TV/Radio"
1963 – Cliff Richard and the Shadows, the Searchers, Billy J. Kramer and the Dakotas, and Brian Poole and the Tremeloes were on the 100th edition of

Thank Your Lucky Stars

on BBC-TV.

1975 – Manhattan Transfer got their own summer variety show which debuted on CBS-TV.

1982 – Frank Zappa and Moon Unit Zappa performed "Valley Girl" on

Late Night with David Letterman

.
1995 – Van Halen appeared on

Late Night with David Letterman

.
"Other Important Events…"
1973 – Arnold Palmer did not make the cut for the final two rounds of the PGA Golf Championship. It was the first time in his career.