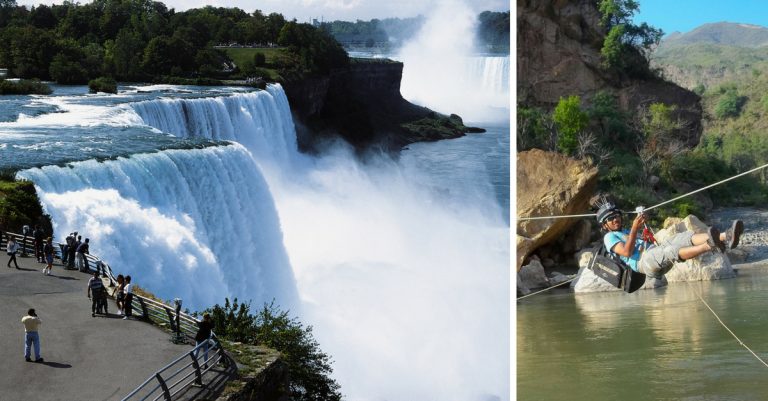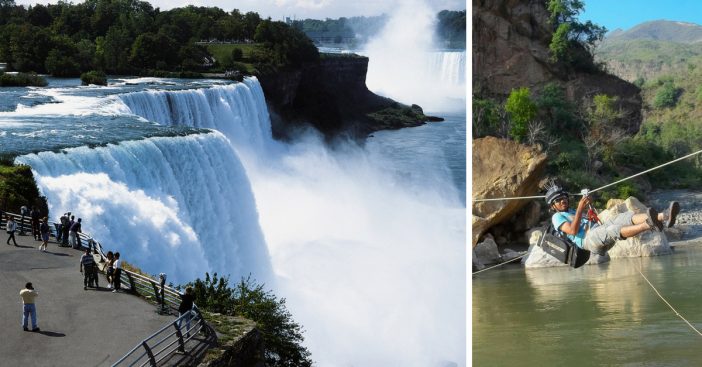 Have you ever wanted to zip through the mist of Niagra Falls and really soak in the beauty of these iconic waterfalls? Now you can! Niagra Falls recently added a zip-line adventure to Horseshoe Falls on the Ontario side.
You can now zip-line through the mist at up to 40 mph. How cool does that sound?
If you've ever been to Niagra Falls and needed a little more action, plan your trip now. The popularity of zip-lines on vacation excursions in the past few years sparked the new Niagara Falls idea. Many popular tourist attractions are trying to get teenagers to be more interested and involved when they visit; they think zip-lines are the key.
While this zip-line is a little tamer than some that boast speeds at around 100 mph, it would still be a thrill to fly through the falls. It may make you feel like you are a bird flying around instead of just watching the beautiful falls from the ground. While it may seem too adrenaline-inducing for some, it also gives you a better view and makes you stop and really stare at the beauty around you.
While most people are excited about this new attraction, some people don't see it the same way. Some residents in the area complain that it is turning the gorgeous Niagra Falls into a spectacle and takes away from the simplicity of going to see the falls. They worry that beautiful attractions like Niagara Falls will just turn into crazy circuses with too many people and too much going on.
What do you think? Would you enjoy zip-lining at Niagara Falls or do you think it is unnecessary entertainment geared only towards young people?
If you enjoyed this article, please pass it along to a friend and ask for their opinion on this!