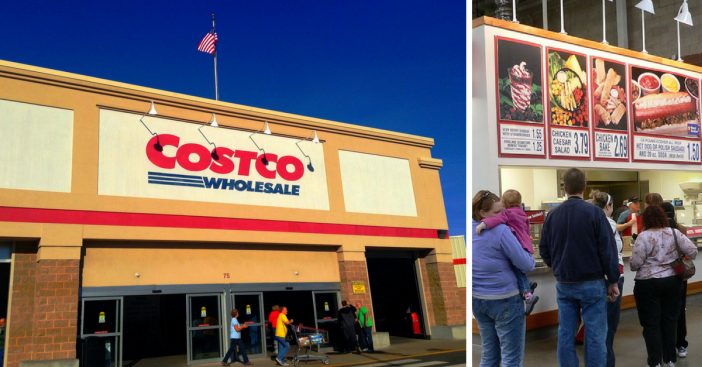 Costco is often in the news and people are always talking about how much they love shopping there. Employees often share information about the great benefits of working there. Costco actually recently increased their minimum wage to around $14 an hour.
If you are a Costco fanatic, here are some secrets about shopping in the store you may not have realized yet!
1. Stock up on healthy food
Costco produce isn't something to scoff at. Especially if you have a big family or are looking to feed a party, check out their range of healthy items. They have lots of fruits and vegetables but also check out their lean meats, protein bars and shakes, greek yogurt, and healthy drinks like coconut water.
2. Don't skip the food court
Most food courts honestly sell junk, but not Costco. They never skimp on ingredients and aim for the most quality food they can offer. The food court is actually considered a member perk, which is why the prices are so cheap for the best food. In addition to their amazing pizza and hot dogs, they now offer salads, acai bowls, and other trendy items.
3. You can get certain things without a membership
If you're not ready to buy a membership, you can still walk in and buy booze or get your prescriptions filled. Just tell the person when you walk in. If you are looking to stock up on beer and alcohol for a party, remember that you can do so at any Costco without a membership. You can also use their pharmacy, but if you go in that often, you might just want to buy a membership at that point.
4. You can get discounted gift cards
Did you know that you can buy tons of different gift cards from Costco? Sometimes they even have deals for spa gifts cards or places like Cedar Pointe. Some locations even sell Blue Apron meal kits these days.
5. Gas is way cheaper
Compare the gas prices at Costco with your local gas stations and you'll realize what an amazing perk this is with your membership.
Do you shop at Costco? What is your favorite thing to purchase or eat there?
If you enjoyed this article, please SHARE with a friend!