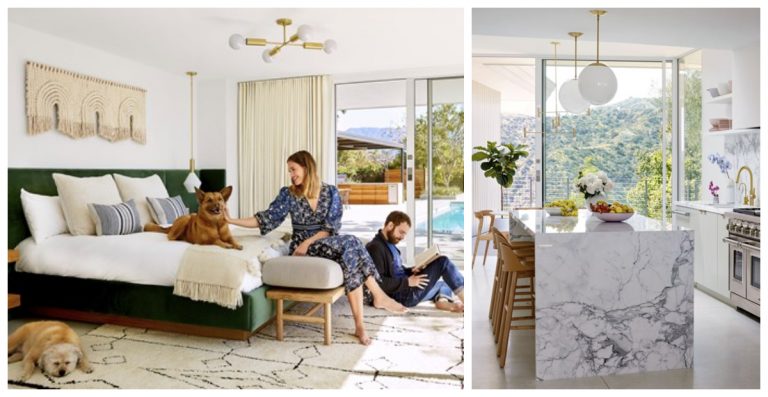 Mandy Moore has been teasing her 1950s Pasadena pad renovation for several months. Now, we are finally getting a look at the nearly finished product. It's beautiful!
What used to be a very vintage home was completely renovated while maintaining its roots. "We saw the potential of this house and brought it back to life," Moore said about her new living space. She will be living there with future husband, Taylor Goldsmith, and their two dogs and their cats.
https://www.instagram.com/p/BkQ6AmsnYi2/?taken-by=mandymooremm
The front room of the house is equipped with floor-to-ceiling windows that provide an abundance of sunshine. The velvet blue chairs are the perfect accessory for a pop of color in the light-colored room.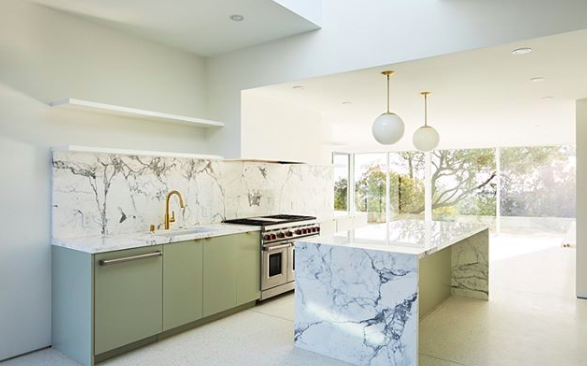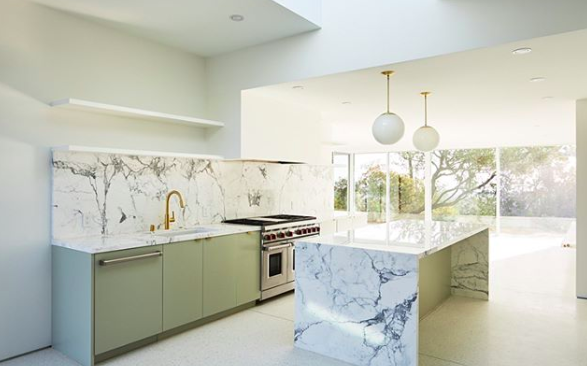 The kitchen provides a beautiful white/black marble color scheme on the island. It's equipped with a glass door that appears to lead out to a balcony with a stunning view.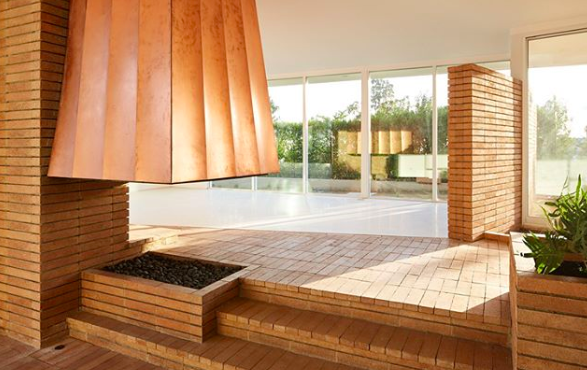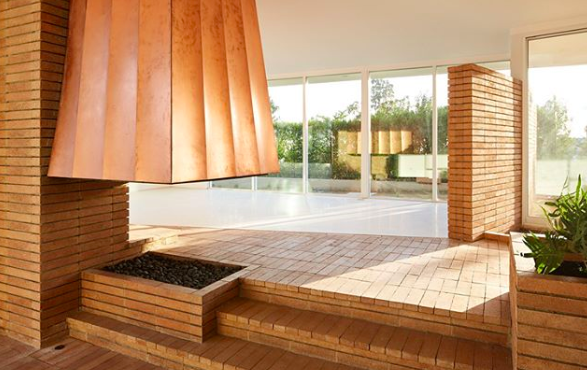 The bedroom might just be the best part of the house! It leads right out to the pool/patio area, and it's within view right through the glass doors. The area is carpeted and the room is otherwise packed with hints of the '50s, especially through the colors chosen.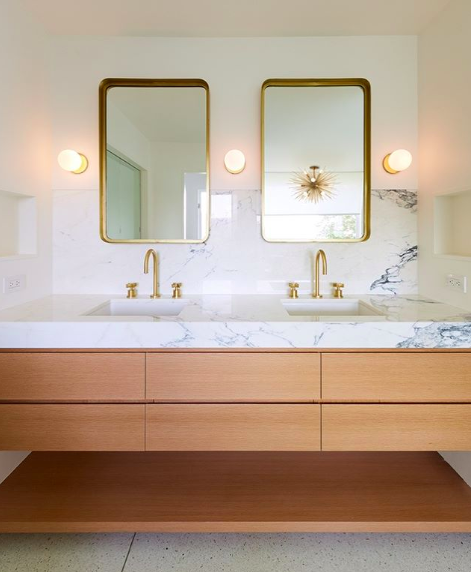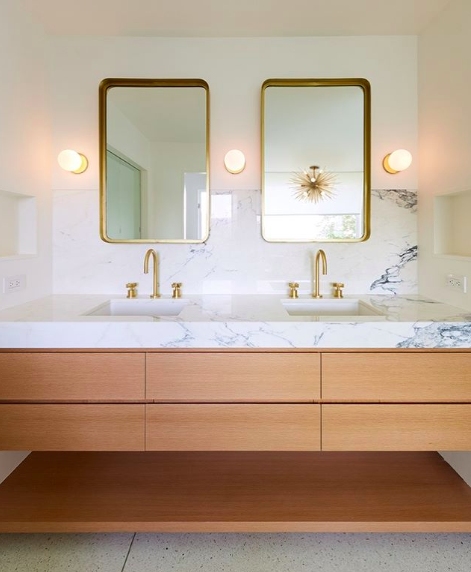 "It's hard to convey the excitement of working out every detail, from picking slabs at the stone yard to figuring out how many burners we wanted for the stove," Moore stated about the construction of the house.
"Once you realize that you can actually build your true dream house, it's hard to go back to anything else."
The main areas of the house that received the most updates include the three bathrooms, kitchen, study, library, and family room fireplace. The dining and living rooms remained the same for several years and will be receiving new flooring, lighting, and polishing. Other than that, those areas will scream '50s and give it a super exciting vintage feel!
We couldn't be more excited for Mandy and her husband to start their lives in this beautiful home. Be sure to SHARE this article with your friends!