Red Robin is one of the most popular fast food chains in the country. It's well-known for it's 'gourmet burgers and brews' as listed on any official Red Robin website. But did you know it didn't always have burgers on the menu?
There are so many secret facts about Red Robin you didn't know. Be sure to keep all of these in mind next time you grab a burger at this chain restaurant.
1. The first Red Robin ever was just a small tavern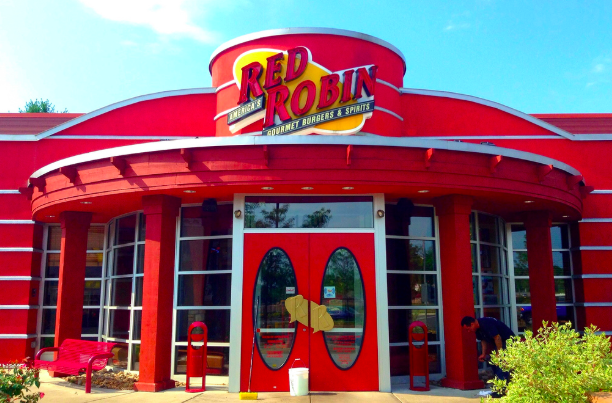 In the 1940s, a man named Sam opened up a tavern near the campus of the University of Washington. He originally got the name from a song called, "When the Red, Red Robin (Comes Bob, Bob, Bobbin' Along)."
2. They've won awards for their food and service
https://www.instagram.com/p/Bh61lr-B2Z-/?taken-by=redrobinburgers
Red Robin won the "Best Burger – Full Service" category in the Zagat fast-food survey 4 years in a row! The other restaurant chains in competition included Steak 'n Shake, Cheesecake Factory, Ruby Tuesday, and Chili's Grill & Bar.
3. A portion of the sales from their freckled lemonade goes to Alex's Lemonade Stand
https://www.instagram.com/p/Beqwm4dDlMz/?taken-by=redrobinburgers
They host their own lemonade stands at several locations, but they additionally donate a portion of their proceeds from the annual sales of Freckled Lemonade to childhood cancer charity Alex's Lemonade Stand. The company has raised and donated more than $1 million since 2012.
4. The original location doesn't exist anymore
https://www.instagram.com/p/BZ4Jyptj_Hp/?taken-by=redrobinburgers
The original tavern started by good ole' Sam in the 1940s is no more. The cost for maintaining a 90-year-old building became too high and thus the location closed down in 2010.
5. Two restaurant regulars started the Red Robin franchise
https://www.instagram.com/p/BYD23_mjEYR/?taken-by=redrobinburgers
Two regulars, Mike and Steve Snyder, opened their own Red Robin in their hometown of Yakima, Washington. They soon started the Snyder Group Company and opened their own chain of Red Robins across the northwest.
6. Hamburgers weren't originally on the menu
https://www.instagram.com/p/BMrB0Seh6pb/?taken-by=redrobinburgers
No burgers at a Red Robin?! It sounds like madness, but it's true. Diners originally could chose from foods such as popcorn or sandwiches until 1973. Once the restaurant added their loaded burgers, sales took off from there.
7. HGTV's Property Brothers once worked at a Red Robin
https://www.instagram.com/p/BJLWMhwASod/?taken-by=redrobinburgers
Drew Scott and Jonathan Scott from HGTV's "Property Brothers" used to be busboys at a local Red Robin! Maybe the food business wasn't for them?
What do you think about all these fun facts? Be sure to share this article with your friends!