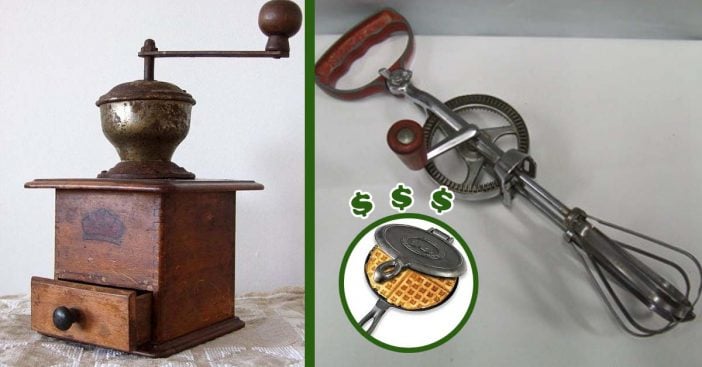 Decluttering your home, especially your kitchen, can be a hard task. Knowing those older vintage items might be worth big bucks might give you the motivation you need to dig through your cabinets ASAP!
Check out these vintage kitchen items that are worth a lot of money to see if you happen to have any lying around your house!
1. Coffee mills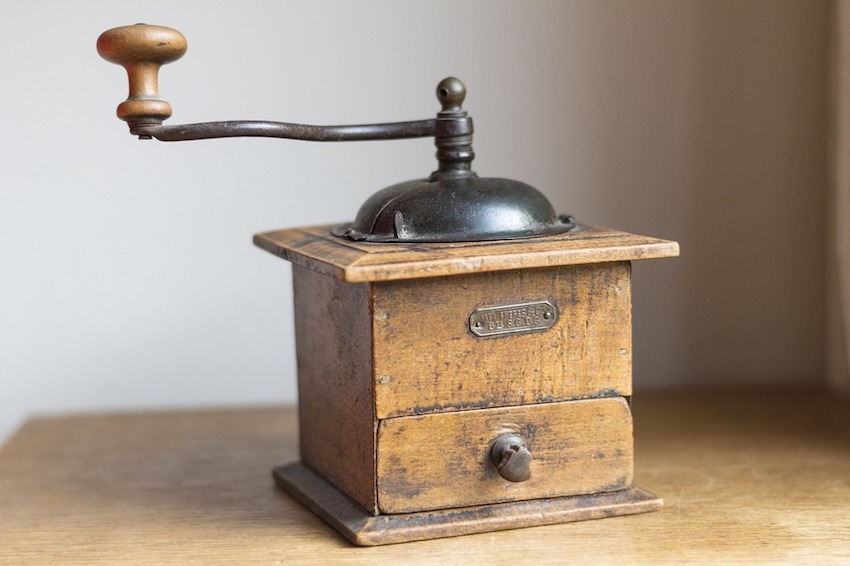 Coffee mills may also be called coffee grinders. There has been a renewed interest in fresh-ground coffee and vintage coffee mills or grinders are going for a lot of money these days. You might have a large floor standing coffee mill or a counter model. The older the version, the more money you could possibly make.
2. Waffle irons
A cast iron waffle iron is sturdy and deep and can last a long time and brings back feelings of nostalgic breakfasts. These can be worth around $50 depending on the quality.
3. Hand mixers
Before we had stand mixers, there were hand-cranked mixers. You can find these manual models for around $75 online for those who miss the good old days.
4. Old toasters
The plug-in toaster you are used to didn't come around until the turn of the 20th century, but toast was around long before that. Old toasters had special forks and tong-like utensils with metal cages at the ends. You could make toast in your fireplace. These are so old they may be worth a decent amount of money if you have a quality version.
5. Ball mason jars
Mason jars are all the rage and you can find them just about anywhere these days. But, the more difficult to find, older versions that are green or amber are worth much more than what you'd find at the store.
6. Kettles
Kettles are of course still around to make tea in, but old school kettles could score you some cash.
Which vintage kitchen items do you own? You might not be able to send your kids to college on the money you make, but you could make some extra cash with something you don't use anymore. Or you could showcase them in your kitchen for nostalgic reasons.
This Vintage Kitchen Gadget Test is really fun to watch!