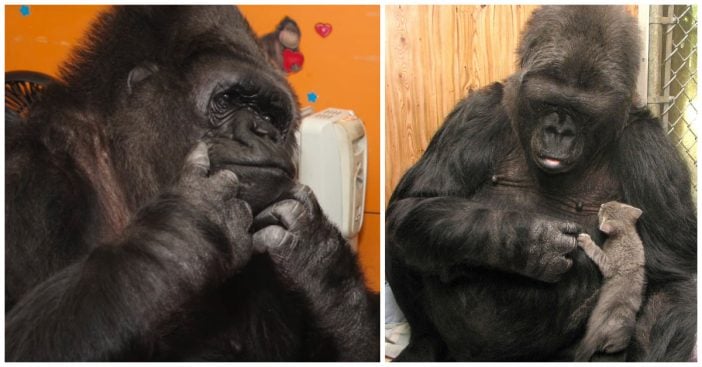 It is a very sad day for animal lovers around the world. Koko the gorilla has died at the age of 46. She was just weeks away from celebrating her 47th birthday. Koko was widely known for her skills in American Sign Language and her great love of kittens.
Koko died on June 21, 2018, in Woodside, California, where she spent most of her life with The Gorilla Foundation. The foundation says that Koko died peacefully in her sleep while at their preserve in California's Santa Cruz Mountains.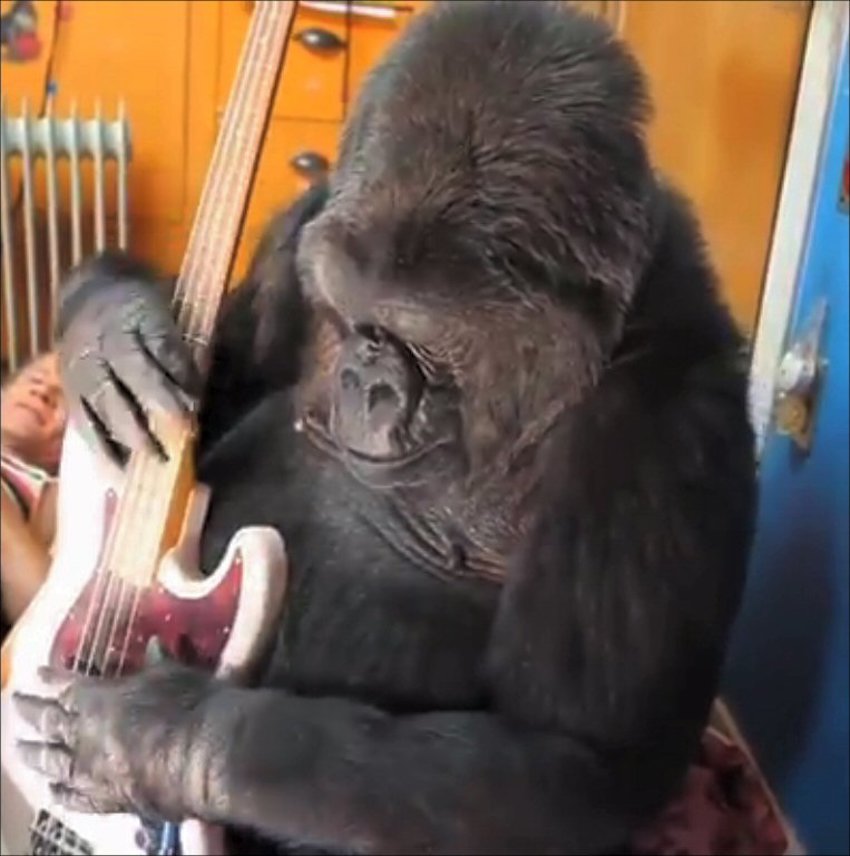 The statement from The Gorilla Foundation on Koko's death reads:
"Koko touched the lives of millions as an ambassador for all gorillas and an icon for interspecies communication and empathy. She was beloved and will be deeply missed," Koko's capacity for language and empathy has opened the minds and hearts of millions."
Koko, a western lowland gorilla, was born on July 4, 1971, at the San Francisco Zoo. She was given then name Hanabi-ko, Koko for short. She was originally given to Francine "Penny" Patterson for research but remained with Francine for the rest of her life. During her time with Francine, supported by The Gorilla Foundation, Koko learned an abridged version of American Sign Language.
https://www.instagram.com/p/BimdeQyn423/?taken-by=kokoandthegorillafoundation
Francine reported that Koko knew over 1,000 signs in what she called "Gorilla Sign Language." Not only did Francine teach Koko GSL, she also introduced Koko to English from a very early age and believed that Koko understood at least 2,000 English words.
While Koko was known for her skills at GSL, she gained media attention and fame when she "adopted" a kitten. According to researchers, Koko first asked for a pet in 1983. She asked for a cat for Christmas. They first gave her a lifelike stuffed cat, but Koko barely interacted with it and kept signing "sad" over and over again.
https://www.instagram.com/p/BYy8GksBs6M/?taken-by=kokoandthegorillafoundation
Researchers then decided to let Koko adopt a kitten in 1984 on her birthday. She picked a kitten from an abandoned litter and she named him "All Ball." Koko tried to nurse her kitten and cared for him very gently. Sadly, All Ball got out of Koko's cage later that year and was hit by a car. Francine reported that Koko wept after she heard the news about her kitten.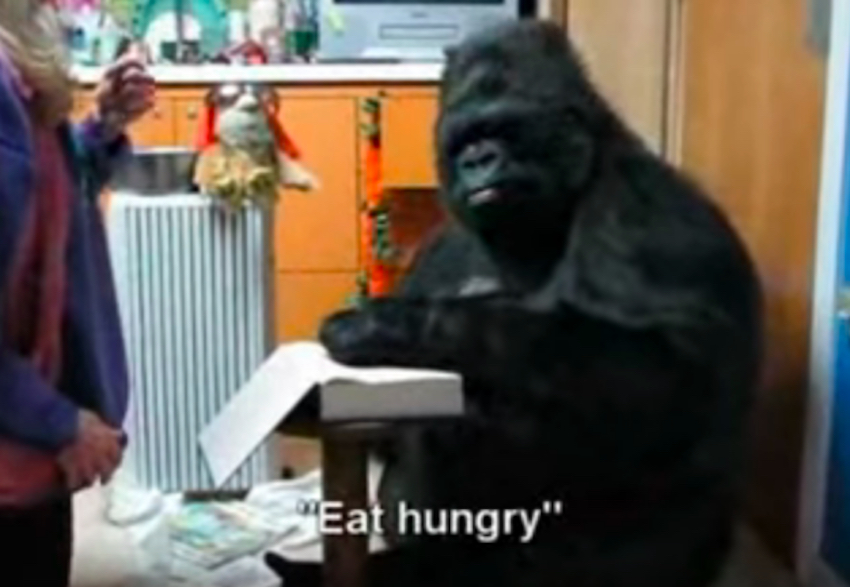 During her lifetime, Koko appeared in many documentaries. Such as Koko: A Talking Gorilla, A Conversation with Koko, Koko: The Gorilla Who Talks To People, and a short feature with the late Robin Williams, Koko and Robin Williams. Many novels were inspired by Koko's GSL skills and the compassion she showed for all of her adopted kittens over the years.
https://www.instagram.com/p/BKo_Z7bB_4p/?taken-by=kokoandthegorillafoundation
The Gorilla Foundation plans to honor Koko's memory and their statement further said:
"The foundation will continue to honor Koko's legacy and advance our mission with ongoing projects including conservation efforts in Africa, the great ape sanctuary on Maui and a sign language application featuring Koko for the benefit of both gorillas and children," the Gorilla Foundation said in a statement.
You can watch Koko interact with her kittens on her 44th birthday in the video below.
What is your favorite memory of Koko the gorilla? She will be greatly missed and may her legacy live on forever. Please SHARE this news with your friends and family on Facebook.
H/T: The Hollywood Reporter