There's an absolutely adorable video of Prince George and Princess Charlotte playing around with balloons and animals. This is not a drill!
In the footage, captured in 2016, Catherine, the Duchess of Cambridge, and Prince William, the Duke of Cambridge, brought their two little ones out for a day of fun.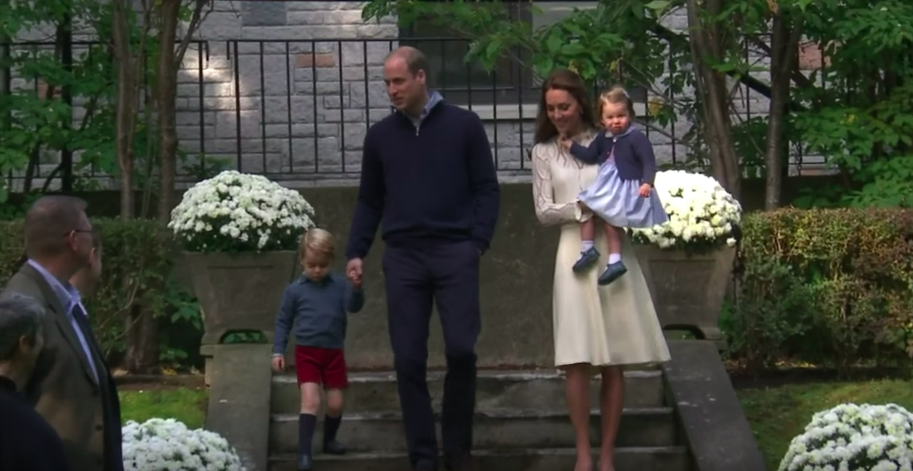 Little Princess Charlotte was the first one to take to the balloons. They were a bright green and pink, and she absolutely adored them! Prince George was more preoccupied with what appears to be a mini-horse.
With all the sad news circulating in the world lately, it's nice to receive light-hearted footage of the royal kiddos having fun.

It appears that Kate was taking watch over little Charlotte, while Prince William was making sure Prince George was okay riding the mini-horse! In addition, the family appears to have other guests present for the event.
According to other videos that surfaced, Princess Charlotte and Prince George were spotted playing with bubbles as well. They also had a balloon artist present at the party to make different balloon shapes for the kids' amusement!

According to the additional videos surfacing on YouTube, they had what appears to be someone dressed up as a cartoon character dancing. Alongside was a guitarist singing along. Princess Charlotte definitely seemed to enjoy that one! Maybe one day she'll be a famous royal pop star? She's already proven she loves the spotlight.

It's safe to say that Kate and William are doing a fantastic job at being parents. They are privileging their children as they should, while still implementing basic childhood interests and needs. We have to give it to them for being an awesome mom and dad duo! Although Prince Louis wasn't born yet for this event, we can't wait to see him playing with his big brother and sister as he grows up.
Did you absolutely love watching the extended footage of these two youngsters? Share this article around with your friends and family! It's surely an aww-worthy treat!
We can't get enough of these two!